By Jaclyn Hayward
Buses can sometimes be like vessels for inspiration as they take us around town. We often sit in transit writing, sketching, or listening to personal songs as we go about our days engaged in thought from stop to stop. Aside from these moments of pause, transit is also a way to move us symbolically – toward our goals of growing as artists and performers.
These Langley destinations are filled with magnificent colour, melody, and storytelling and are well worth hopping aboard your next journey toward being inspired.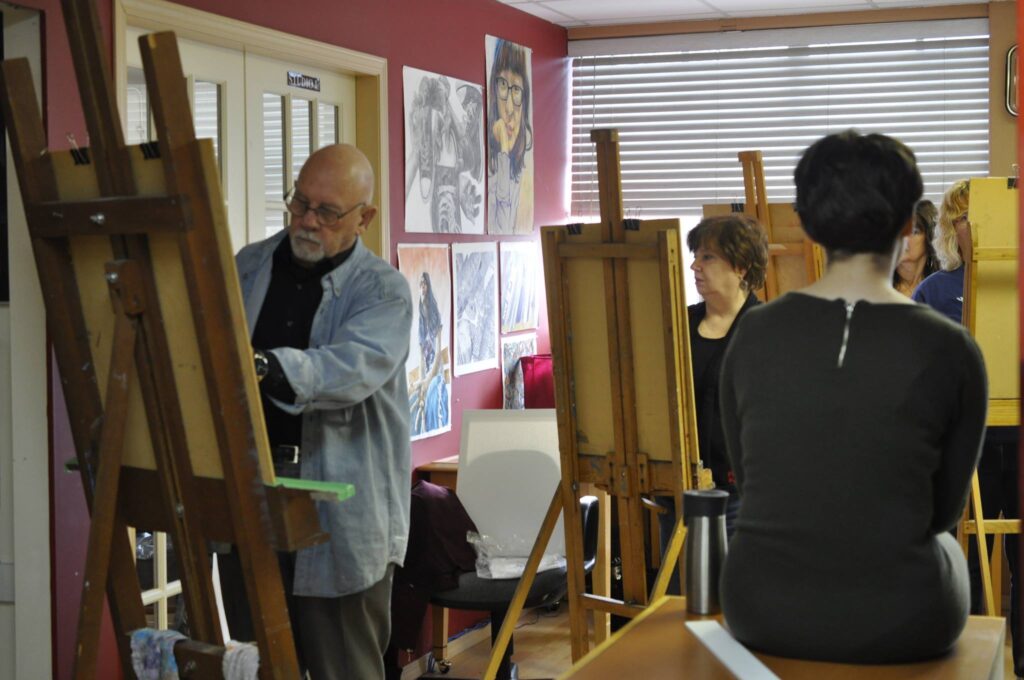 With our first stop, you can emerge yourself in creative bliss. Epiphany Neighbourhood Art Studios is a community hub that has had a fantastic impact on the local arts and culture scene, as it offers a sense of place and space to a variety of artists and creators of all ages. Whether your medium is acrylic, collage, Adobe Creative Suite – or all three – you can find yourself a class that will bring a renewed sense of connection to art and the community. With courses from Monday to Saturday for ages 5+, you'll surely find something that delights your artistic senses this season or next.

208 St. at Willoughby Town Centre Dr.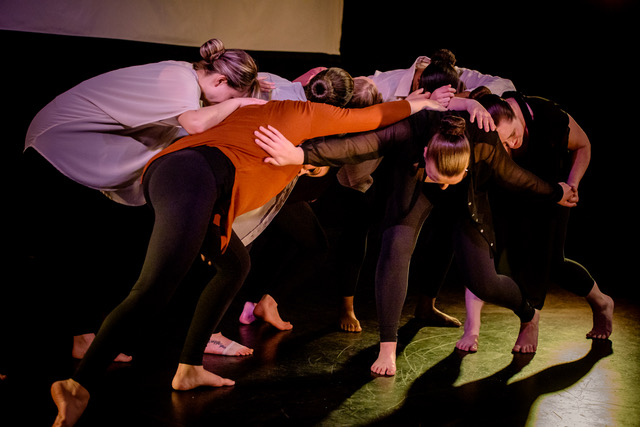 At our next stop, you can take in the melodies and performances of various local artists. With an always reliable roster of talent on show, any date in their calendar is an excellent excuse for an evening out. They also have multiple classes available, like Gospel Choir if you're eager to share your singing voice, or  if your resolution is to get moving more, Dance for Musical Theatre. Conveniently located near a transit stop, you'll easily be able to commit to something that fulfills your sense of purpose and connection as both performer and observer.

#102 – 20230 64 Ave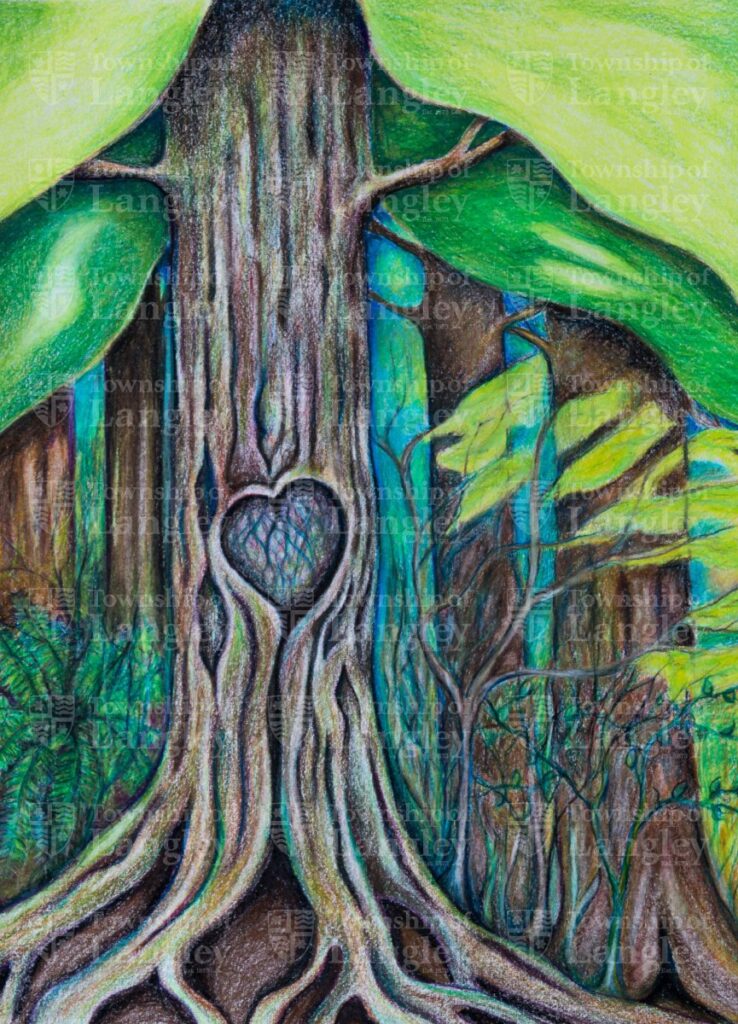 To end, every passenger must leave with an inspirational takeaway – a gift that solidifies why arts, culture, and creativity matter. Discovering the public art or Langley always offers inspiration in unexpected corners, whether by taking in murals, the stories told via commemorative plaques, or city utility boxes wrapped with the work of various local artists.
As you disembark, listening to your favourite songs in your earbuds or walking with a friend towards a common destination, you might notice a couple of our favourite pieces along the way. The Heart of The Forest by Rosemary Wallace, and Forefeather by Natache Gabriel – both of these pieces act as reminders that amongst the bustle of your commute, you are also an observer, a community member, a celebrator of culture, and if you're so inclined, a maker, artist, or performer. It's all up to you when you decide to hop on board.

To easily Langley art spots and plan your route, you can use the TransLink Trip Planner.