By Jaclyn Hayward
Cover Photo by Ed Davis
At the Matriarchs Uprising Festival, every performance exudes talent and energy. 
Now in its fifth year, the festival focuses on Indigenous women exploring their choreographic expression through Contemporary Indigenous dance and storytelling.
Each show shares a soulful story guiding the audience to see the impact and importance of legacy, connection, and expression. Following the theme of Indigenous Futurism – Stories of Transformation, you'll hear tales told through movement, music, and film. Watch on in awe or participate in one of the many masterclasses, workshops, and circle conversations happening this festival season.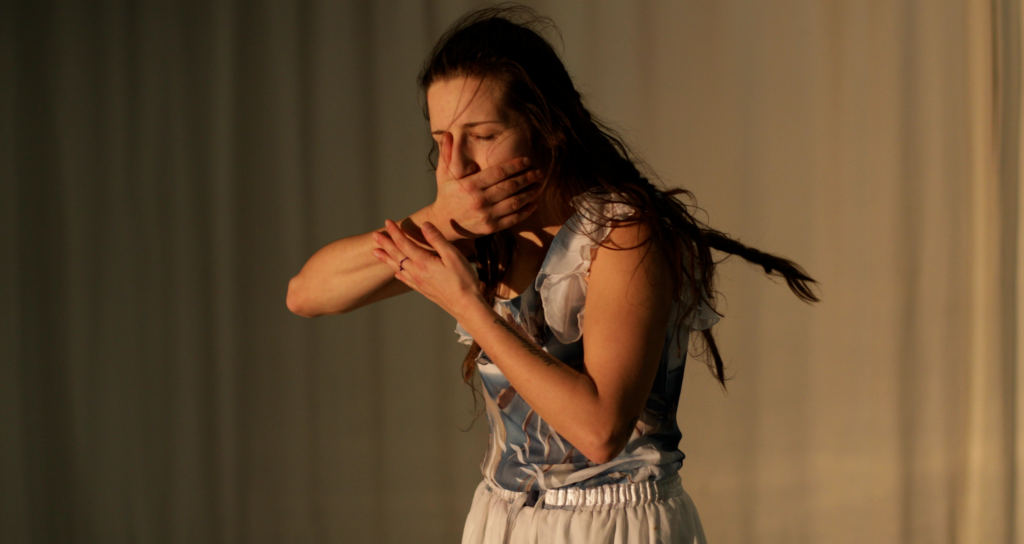 From February 16 to 18, Atamira Dance Company from Aotearoa/New Zealand shares TOMO VR – a powerful virtual reality dance film that envelops you in a haunting tale of passage between life and death. In this transformative piece, each audience member is given a VR headset to transport through a vulnerable experience. Follow the story and feel the beating of hearts as you explore both beginnings and ends. Don't miss out on this transcending journey that articulates the sense of time in timelessness.
On February 17, you can view three new solo works by Sophie Dow, Samantha Sutherland and Kaha:wi Dance Theatre with Ñswe niiminwinan (3 dances). This triple bill of works sees performers creating impactful stories of birth, language, and land.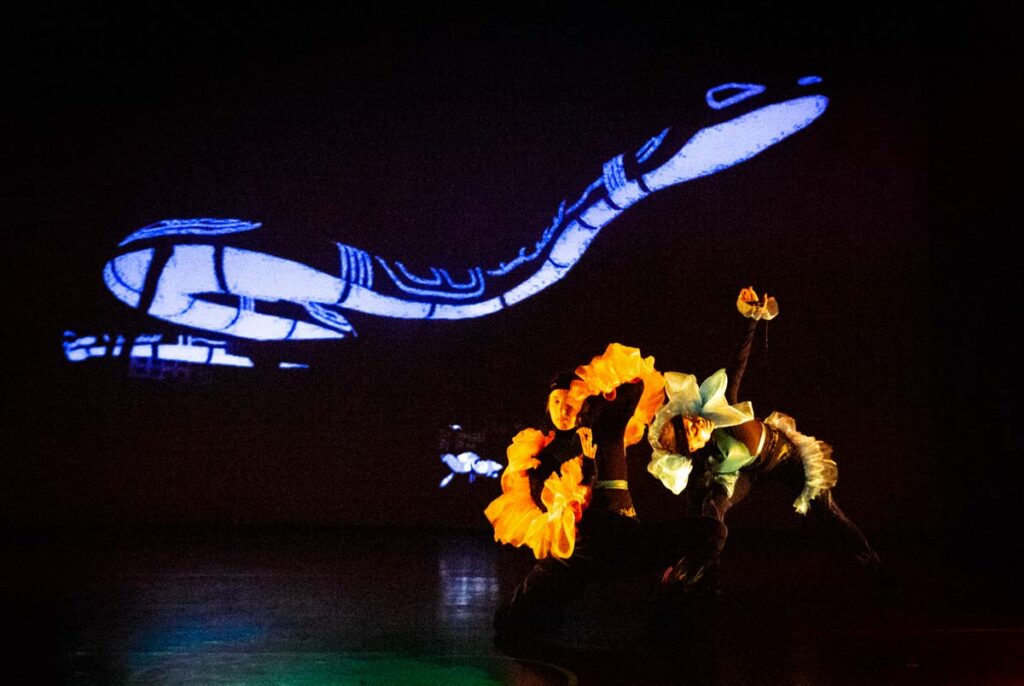 Then on the 18th, the festival hosts the world premiere collaboration of O.Dela Arts & Pepper's Ghost New Media Collective– Maamawi (ᒫᒪᐏ): Together Through The Fire. A live and virtual journey into the teachings of the Anishinaabe Seven Fires Prophecies as shared by Anishinaabe Elder, Gloria May Eshkibok. Amidst a stunning setting of colours, sound, and movements, you'll find yourself in a spiritual site of belonging, gratitude, and destiny. 
Whether you watch the film series online, attend in person or observe performances as a fellow artist and dancer, you're sure to be captivated by the mesmerizing stories of transformation and find yourself connected to time through art, sound, and movement.
For more info and ticket details, visit: matriarchsuprising.com

The in-person events for the festival take place at The Scotiabank Dance Centre. To get there, you can take any bus going along Granville Street, and exit on Davie Street. It's a 3-minute walk from there!

To further plan your route, you can visit TransLink Trip Planner.