By guest contributor, artist, Regina Kumagae-Kim
As the weather cools down for fall in the Lower Mainland, it's the perfect time to grab your favourite hot beverage and head to the New Westminster Cultural Crawl. 
An annual arts and culture festival, this is the Crawl's 20th year of exhibiting the creative talent of B.C.'s original capital city. On October 14th and 15th, over 150 artists across all mediums will open their studios to the public, and curious visitors can get an intimate look at creative processes.
The Lower Mainland is home to so many undeniable artistic talents, it's fantastic to have events like this giving a well-deserved spotlight to the creative community outside of Vancouver proper. New Westminster has a real old-school charm to it, and you might be surprised at the type of inspiration it conjures in local artists. By simply taking a stroll around town, you can find interesting architecture and remnants of weathered, retro signs of shops long gone. It really makes you imagine how things were and how the city might evolve in the future. It's this character that keeps the art scene here feeling so fresh. 
As an artist myself, I'm most looking forward to exploring the studios of Priscila Holtz, Adele Tremblay, and Dana Keli Ceramics, and seeing the workspaces of so many people I admire. But the best part of the Crawl is constantly discovering new artists and studios you didn't even know were there! This family-friendly event seemingly has endless variety around every corner. The three artists I just mentioned alone show the scope of all the mediums crawl-goers will see. Part of Colectivo Hijas del Sol (Latin American artist collective in B.C.), Priscilla Holtz carves intricate lino prints; Adele Tremblay immortalizes mesmerizing moments with their photography; while Dana Keli delicately wheels beautiful ceramics. I don't work in any of these mediums, but I'm incredibly curious to see how each artist works and produces the stunning pieces they're known for.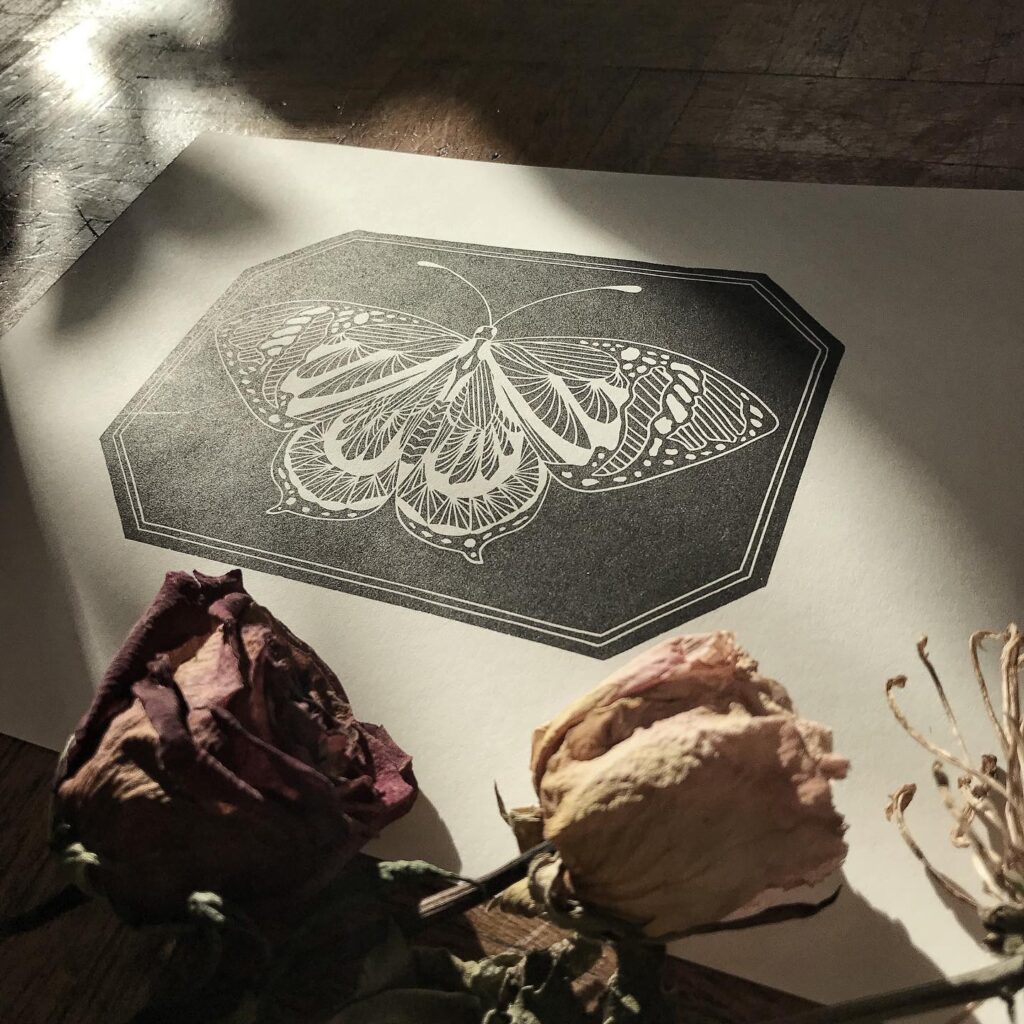 While social media has undoubtedly given audience members great behind-the-scenes access to artists' creative processes in the past, seeing it in person is something entirely different. Not to mention many of us aren't the best at consistently posting about our work- especially true when we're brimming with an idea we're bursting to express! Posting on Instagram can sometimes be the last thing on our minds. 
The Crawl allows visitors to see these inspired moments without impersonal templates, fast forwards, and curated editing- just the raw art and artists in real time! In addition, the personal response you get from visiting an artist's studio is always a huge plus. As artists, it definitely makes our day when someone takes an interest in our work. That encouragement is more creatively nurturing than dollar signs (though, yes, that does help fund our creative endeavours!).
I admit, I'm still amazed to this day when people like my art and want to have a conversation about it. Who, me? And this random thing I made? Are you sure? It's a little piece of me, here and now, that I've made tangible, and it's special to be able to share that with someone. The New Westminster Cultural Crawl gives artists the chance to share those moments with the public and lets us see that no matter the medium we work in, there's always an audience who will be thankful they found you.
The New Westminster Cultural Crawl takes place on October 14 -15, 2023
11am to 5pm on both days.

Explore the different participating artists here: newwestculturalcrawl.com
About the author:
Regina Kumagae-Kim is a self-taught artist based in the unceded territory of Musqueam, Squamish, or Tsleil-Waututh peoples. They enjoy many mediums of traditional art and is most known for their Post-It-Portraits.
You can see Regina's work on Instagram (@houseofkewpie) and the web (houseofkewpie.com)

There are plenty of different spots to visit for the crawl but to easily plan youre route to each, you can use the TransLink Trip Planner.