By Marisa Chandler
As the holiday season begins, the race is on to find thoughtful (or at least not awful) gifts for your nearest and dearest. Not everyone in your inner circle will be content with new pajamas or AirPods, and you might worry that finding a perfect gift for the artists in your life feels impossible–but it doesn't have to be!
There are lots of options, from local gallery memberships and sculptural classes to theatre and dance tickets, that will delight and satisfy any connoisseur of creative expression. This season, put the 'art' in a gift from the heart with these suggestions.

*Cover Photo Credit: David Cooper
Workshops and Classes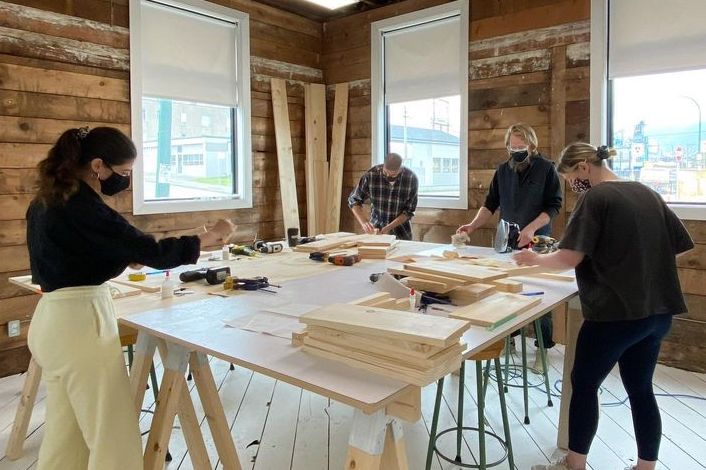 August Studios Workshops

Grab the glue for Collage Night, learn the beginner's ropes for Linocut Printmaking, or find out how to create your own dining/worktable from the Truss Table workshop at August Studios in East Vancouver. As a space for designers to create and collaborate, you'll be giving the gift of first-hand knowledge from local and international artists and artisans.

Collage Collage Classes (for kids!)
A small art studio with a big heart, Collage Collage offers painting, drawing and sewing classes, as well as art camps and multimedia workshops. If the kid on your list is a hands-on learner or a budding artist/maker, these fun, creative classes are designed to inspire and support young minds.
Raven's Veil Workshops

Eclectic community-based and artist-run collective Raven's Veil offers witchy workshops to summon seasonal cheer. From resin pouring and eco printing to candle and witch ball crafting, their workshops are perfect for the person on your list who's a little more into Halloween than holiday spirit.

(December workshops available, January 2023 not listed yet.)
Good quality handmade leather products can have a high-end price tag, so why not make your own? For the haute couture hobbyist or simply someone who enjoys crafting their own goods by hand, Lonsdale Leather hosts workshops ranging in skill from making your own belt to constructing shoes and handbags.
Chu Chu Studios, owned and operated by local artist Serena Chu, offers a range of fun-filled art classes, including ceramic specialty workshops like Botanical Imprint Pottery Tableware, Fluid Pour Painting and Resin Jewelry. Classes take place in her East Vancouver art studio and at participating community centres.
Visual Arts Experiences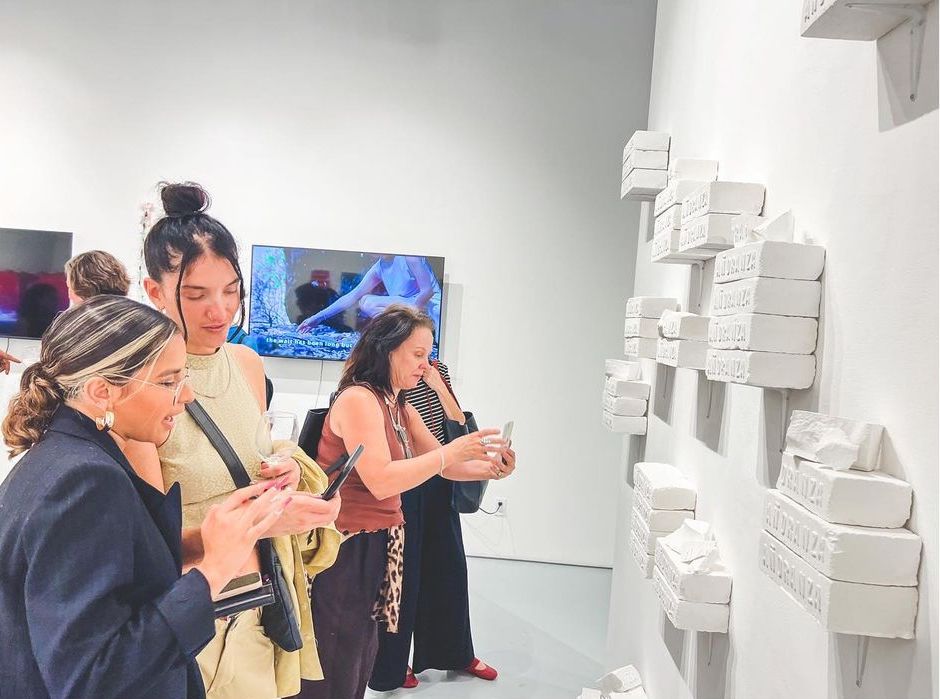 Audain Art Museum
Membership
For art lovers, this Whistler museum is as much of a draw as the ski slopes. Designed by the internationally-renowned firm Patkau Architects, the Audain Art Museum is home to an impressive permanent collection of BC's most celebrated artists. Located centrally in Whistler Village, the collection takes visitors on a transformative visual journey from the late 18th century to the present. A membership will be a welcome gift to anyone who loves Canadian and contemporary art (and Whistler, of course!)

The Cinematheque
Ticket Gift Packs

Season's greetings to your favourite cinephile. The Cinematheque in Downtown Vancouver is devoted to the art and history of Canadian and international cinema, presenting annual art house and vintage film festivals like the European Union Festival and the Film Noir Festival. Gift Ticket Packs of 5, 10 and 50 will ensure the movie maven on your gift list will be happy.
The Polygon Gallery
Membership
Formerly The Presentation House Gallery, The Polygon in North Vancouver is an art institution that has earned its reputation for adventurous and modern programming. In the past, The Polygon has featured acclaimed Vancouver photographers, world‐renowned artists, innovative historical photography exhibitions, and community art events and workshops. An ideal membership for a curious mind, and anyone who likes to spend time wandering through the idyllic Shipyards on Lonsdale Quay.
Curated Tastes
Art tours
One of our favourite reoccurring art events, these local art tours are a fantastic way to discover new galleries and meet new people. Gifting tickets to one of their dates is a great way to ensure quality time with someone special or just get someone out of their house.
Vancouver Art Gallery
Membership
When it comes to art gallery memberships, The Vancouver Art Gallery brings in some of the most impressive local and international artworks in the city. Recognized as one of North America's most respected and innovative visual arts institutions, this is the gift that keeps on giving for any art aficionado.
Performing Arts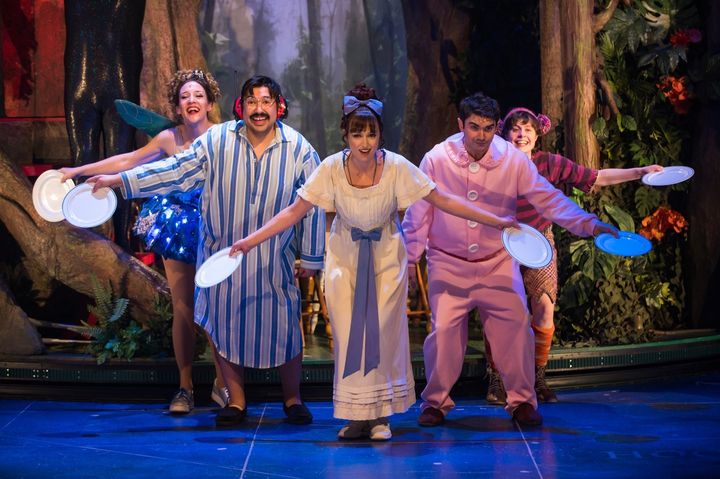 Push Festival
Performing Arts
Running January 19th–February 15th, this annual Vancouver performing arts festival showcases international and local artists. It celebrates the wonderful and weird with avante-garde visionary, genre-bending and multi-disciplined performances around the city.

(Performance schedule available November 23rd, 2022)
Murder on the Orient Express
Theatre
Adapted by Ken Ludwig and presented by the Greater Vancouver Professional Theatre Alliance at the Abbotsford Arts Centre, Agatha Christie's timeless mystery classic is brought to life on the stage.
An American business tycoon lies dead in his compartment, stabbed eight times, his door locked from the inside. Isolated and with a killer in their midst, the passengers rely on the detective Hercule Poirot to discover the murderer before they strike again.
(Tickets available for January and February performances. Check website for showtimes.)
Arts Club Season Tickets
Theatre
Find your seat, turn off your phone and watch as the curtains rise. For theatre-lovers, season tickets to the Arts Club gives the gift of musicals like Beautiful: The Carol King Musical and Million Dollar Quartet, lighthearted comedies like Sense and Sensibility (based on Jane Austen's celebrated novel), as well as gripping dramatic works like Forgiveness, based on Mark Sakamoto's World War II memoir.
(2022-2023 Season at the Stanley Industrial Alliance Stage and/or Granville Island Stage)
The Nutcracker
Dance

Presented by Ballet BC, Canada's Royal Winnipeg Ballet graces the stage of the Queen Elizabeth Theatre with their iconic, distinctly Canadian retelling of Nutcracker. A heart-warming classic for the entire family to enjoy, with performances in mid-December this is a gift they can cash in before Christmas. You can also check out tickets for Ballet BC's 2023 Season.
(December 9, 10, 11 at the Queen Elizabeth Theatre)
A Midsummer Night's Dream
Opera
Vancouver Opera presents an evening of magic filled with the ethereal beauty of Britten's atmospheric score and Shakespeare's fantastical story. Based on the famous play, A Midsummer Night's Dream follows a myriad of hilarious characters in a whimsical whirlwind of magic potions, love triangles and mistaken identities.
Vancouver Symphony Orchestra
Symphony
Classical Traditions at the Chan Centre, Tea and Trumpets afternoon concerts for seniors, and elevated pop performances at VSO Pops are among the many series and packages available for the 2023 season from the Vancouver Symphony Orchestra.
*Cover Photo Credit: Ballet BC

There are many ways to get to each venue by transit! Visit TransLink's Trip Planner to find your way.