Walking through Imagine Van Gogh at the Vancouver Convention Centre is like being pulled into the artists' sketchbook. You'll wade through watercolours and sense the broad texture in every brush stroke.
This show is such a unique experience, we're tempted not to spoil anything, but really, it would be hard to describe how enveloping it is.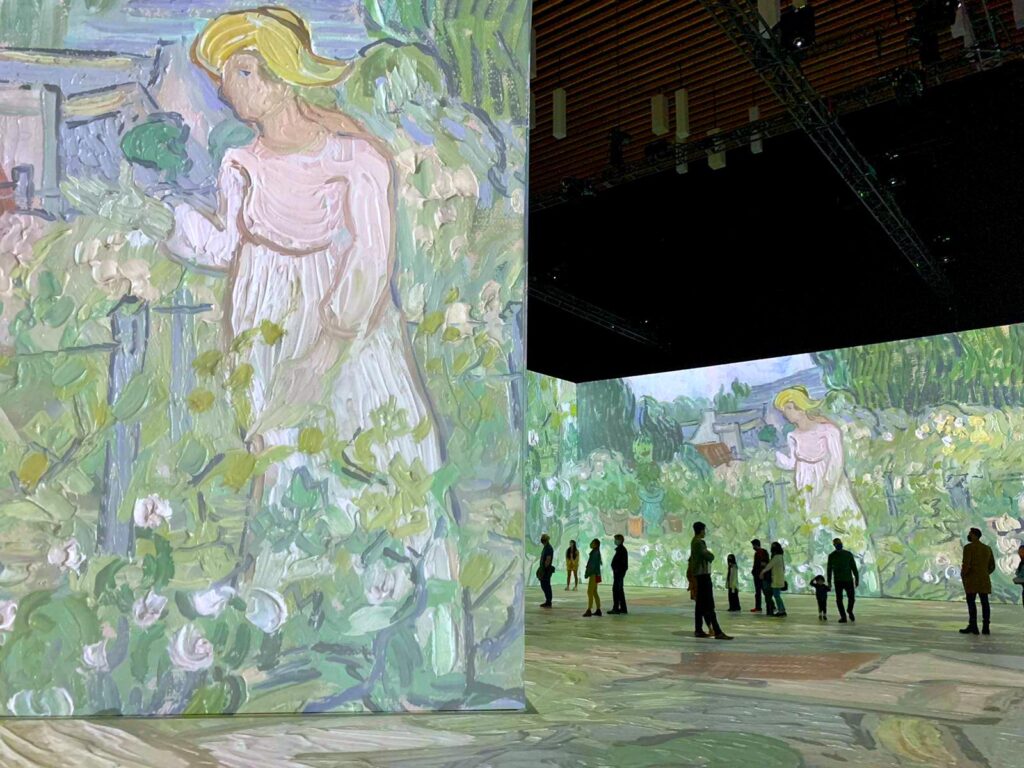 Launching in 2019 in Lyon, France, Imagine Van Gogh has been touring ever since, bringing Vincents' most personal pieces to art-hungry visitors. The exhibit specifically spotlights his work in Provence, between 1888- 1890. This marked a period when colour exploded in Van Gogh's work and he began to embrace light more. Stepping into the light of the exhibit from behind a heavy black curtain, this was clearly the right choice instead of taking visitors through a broad span of his life.
Over 24 minutes, the seemingly innocuous space is splashed with scenes of bohemian cafe life, vibrant landscapes, and piercing self-portraits. The floor is as much a part of the experience as each wall as you'll be walking through lush French pastures, and in a blink, be standing on ornate marbled tiles.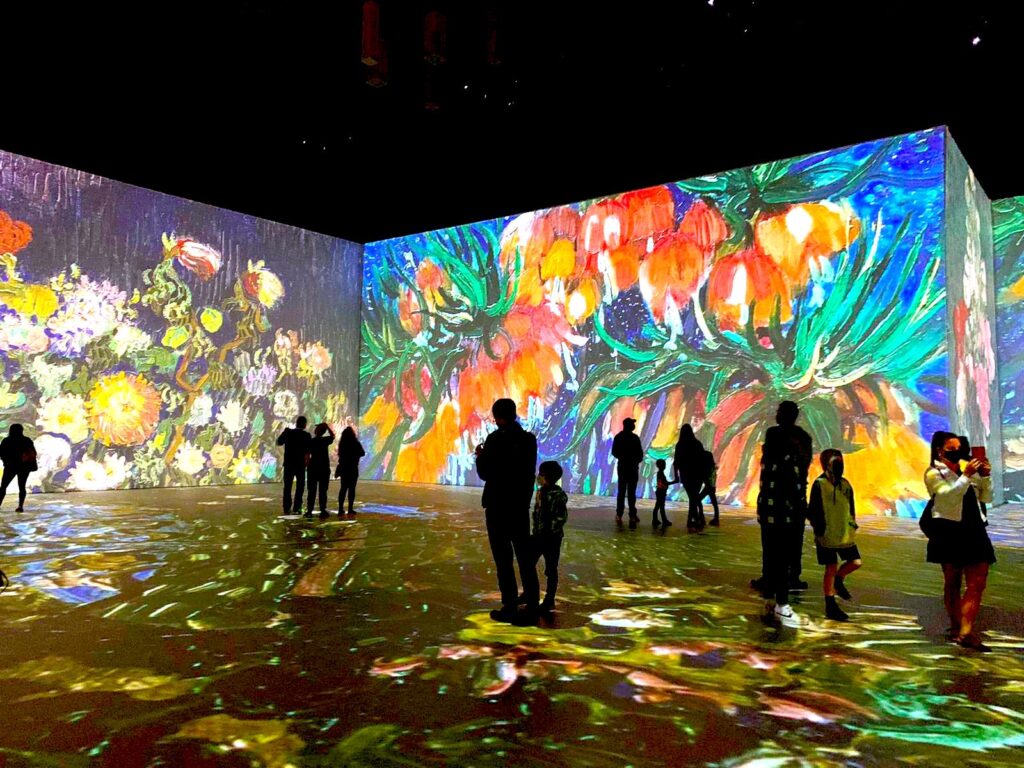 While the entrance area is lined with floating frames containing information about Van Gogh's life and work, those yearning for the main event can enter at their leisure. It's a showcase that caters to both visitors looking for deeper historical insights and those who just want to be awash with colour as soon as possible.
And who could blame them? Imagine Van Gogh comes at a time when we could all use a little bit of an escape, and an afternoon in Provence certainly fits the bill.
Imagine Van Gogh is on until August 29, 2021.

@imagine.van.gogh
imagine-vangogh.com