By Madison Smart
The repercussions from the pandemic have been a catalyst for arts organizations in finding innovative ways to reach their audiences. Whether making exhibitions available online, operating by appointment only, or developing short-term remote pop-up exhibitions, we've recently seen creativity at its finest in terms of programming. The Township of Langley's Pop'd Arts program has created a series of pop-up art galleries, and was born out of the tribulations of the last three years. It's a fantastic example of the good that can come from cultural planning during hardship.
In 2022, local arts hub, the Langley Centennial Museum, closed its doors after serving the community for 64 years. Thankfully, it won't be shut down for long, as a new modern space will open this summer at salishan Place by the River Arts, Culture and Heritage Centre. The larger exhibition space promises more advanced culture programming, ensuring a bright future for the bustling arts community. 
With the closure of the old museum and the new arts centre still being built, the Township was in need of an interim arts facility. As Kaitlyn Roberts explains, the Township needed to develop a program to tie over that waiting period. "We wanted to create something that gave opportunities for artists to show their work, and keep the community engaged." Roberts, The Fine Arts Curator for the Township of Langley, and her colleagues were instrumental in maintaining a welcoming, creative space. The resulting program, Pop'd Arts, showcases local artists in off-site locations around Langley. The unique program invites emerging, mid-career, and established artists to submit their original pieces for display and potential purchase.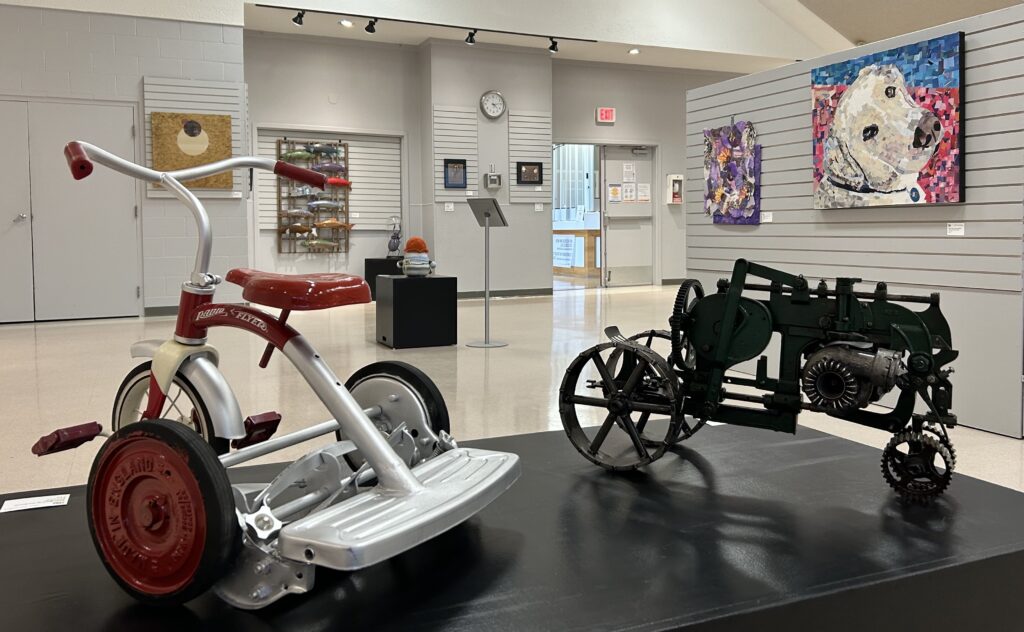 Typically lasting for one weekend only, viewers will be treated to a two-week-long edition for this current series. The works in the exhibition will be adjudicated by a jury of arts professionals and curators. Then during a second round, there will be an opening reception, and awards will be granted to artists based on their innovation and diversity, newness of work, and connection to Canada, B.C., or Langley. The curator of the program (Roberts) takes pride in how artist-friendly Pop'd Arts is – "this is a great opportunity for artists, as there are no fees. All they have to do is monitor and sell their work during the exhibitions, and they receive 100% commission from their sales. It's a great starting point for them in their careers and provides accessibility into completing their first exhibition."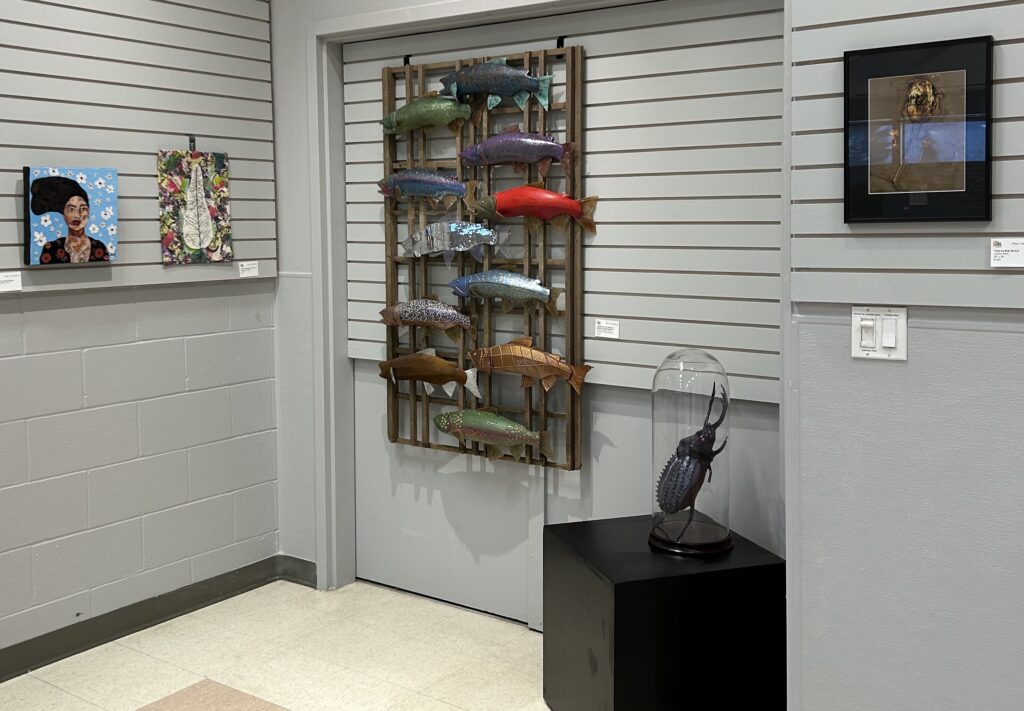 Pop'd Arts' current exhibition, "Green Art: Sharing Sustainable Approaches and Practices," features works made from repurposed and environmentally-friendly materials. Roberts shared that the show has changed how she views sustainability, and that seeing what artists have come up with within the parameters has been surprising – "The public can expect to see pieces made out of dried plants, recycled scrap metal, and much more." The impactful artworks of this series aim to inspire viewers to develop new relationships with the items they use at home or work, hopefully sparking positive change. "We've had overwhelming feedback from the community and how excited they are about the program," explains Roberts, proving art to be indispensable in a time of unpredictability and change. 
The "Green Art: Sharing Sustainable Approaches and Practices" second exhibition round will be at the Riverside Room in Fort Langley on April 20, April 22, May 4, and May 6, from 10 am – 4 pm. Admission is free.
View the full exhibition timeline here.
Pop'd Arts will be running through until June 2023 (dates TBD), with plans to re-open in Fall 2023.

For questions on how to apply to Pop'd Arts' future exhibitions or any general questions, please email Kaitlyn Roberts at kroberts@tol.ca.

Riverside Community Room in Fort Langley: From Surrey Central Station, take the #501 Langley Centre bus to
Carvolth Exchange, transfer to the #562 Langley Centre via TWU bus, exit at 96th Ave. and Glover Road in Fort Langley

To easily plan the route for your next artistic outing, you can use the TransLink Trip Planner.