Cover photo: Tiffany Blaise at Studio One One Six. Shot by Wendy D

By Jaclyn Hayward
Art and design can call out to us; they can inspire and move us. They can stimulate a little part of our soul that makes us feel things we've forgotten, missed, or desired. They can even amplify a message, or help quiet the noise around us. This year, we can add some colour and inspiration back into our soul during this drab and grey November because the Eastside Culture Crawl is back – with virtual and in-person attendance options for everyone.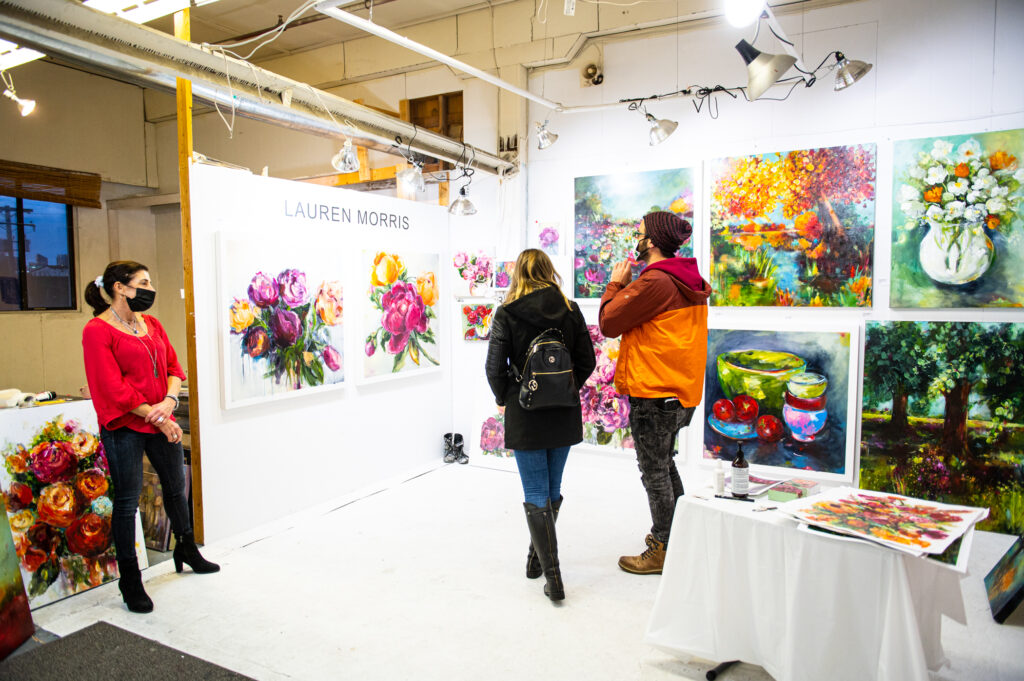 One thing that's always at the heart of the festival is how artists and the community come together to support, learn, and share; this year you'll find artist talks, demos, and live interviews built to inspire a love of art and design in its many forms.
Preview the exhibit catalogue online and find all your favourite pieces and places; then, take a tour using the festival map as a guide and explore the many illustrated figures, landscapes, crafts and creations made by this year's participating artists. You can go from location to location and make a whole day of the festival- renting a bike with a special event access code, so you can plan your way around town in advance. For artists displaying their works and spaces virtually, you can connect over LiveChat for Q&As and transport yourself into their creative space without ever leaving your house. 
If you need a break from your 9 to 5, are looking for artistic motivation, or want to indulge in the enormity of the East Van arts and culture scene, then make sure you book time out for the Eastside Culture Crawl beginning November 12.