By Harriet Goodwin
Fort Langley is one of those places that makes for the perfect Sunday afternoon stroll – think great food, well-looked-after heritage and a wholesome weekend buzz. An hour outside of Vancouver and only 15 minutes from Downtown Langley, it's well worth the journey. Here are 8 cultural standouts that you can check out using this map or by making use of Translink's handy Trip Planner.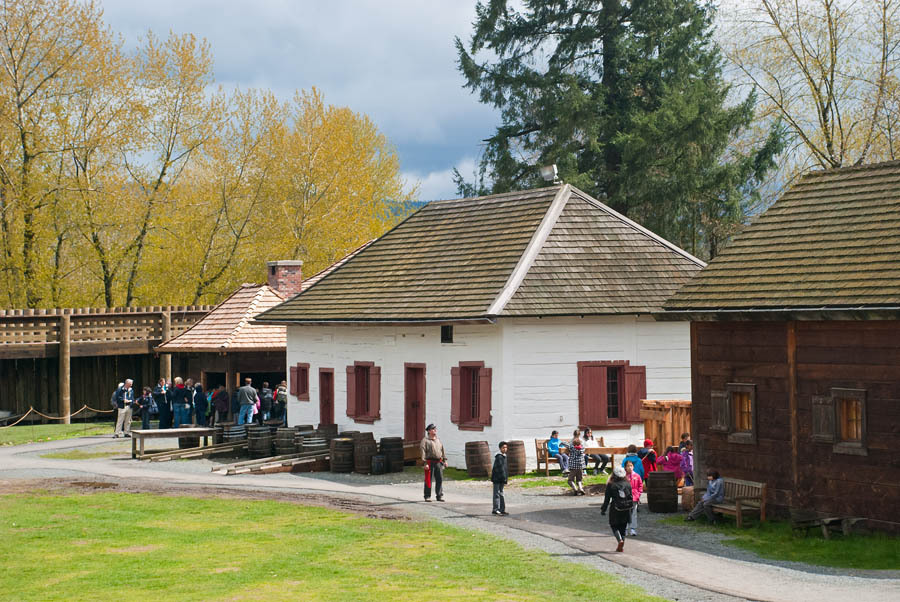 We recommend starting off your self-guided tour at this heritage-rich spot! You can immerse yourself in what it was like to live in the 1800s by visiting this site looked after by Parks Canada! The first settler contact in Fort Langley was recorded in 1808. To make the most of the resources available, the Hudson's Bay Company was set up here in 1839, and today you can see a partial reconstruction of the third fur trade post and the storehouse – the last remaining original building (built in 1840). Once the fur biz was exhausted, several farms were built, and produce was exported to Alaska, Hawaii and beyond. If you want to hear the full story, there should be a costumed entertainer around there somewhere…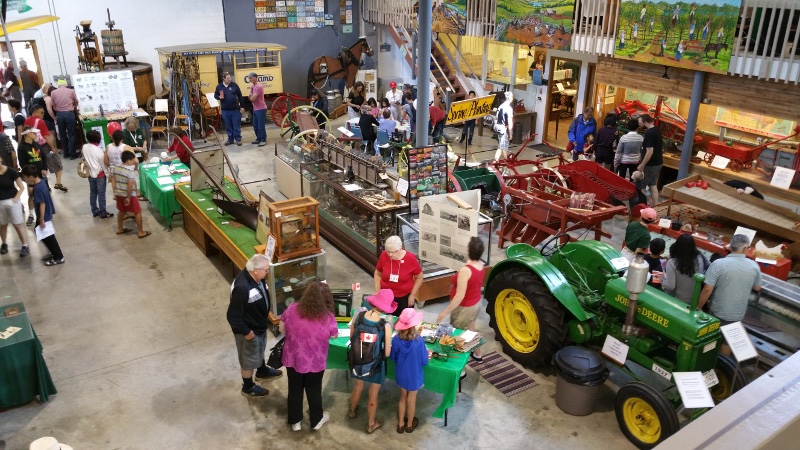 This museum first opened in 1966, and based on the above, it makes sense that it contains the province's most extensive collection of pioneer and agricultural artifacts. FYI it's only open for the summer, so if it's closed today, not to worry because it's only a hop, skip and a jump away from…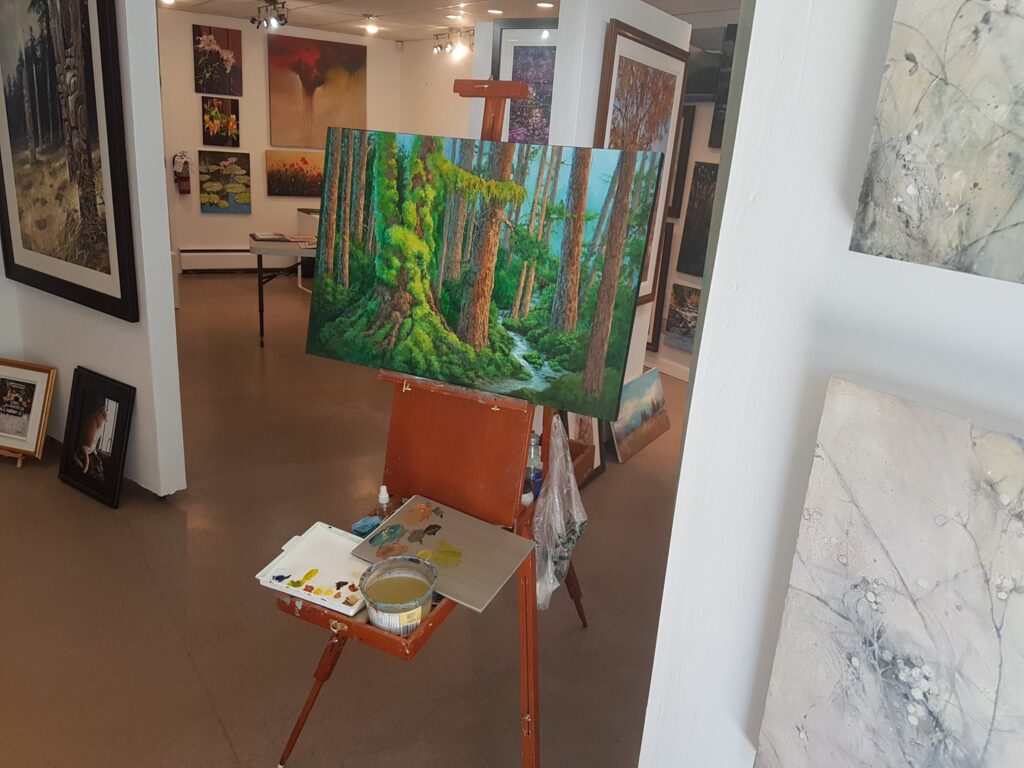 KUBE is a gallery representing both Canadian and international artists. Pop in to take a look at one of their rotating exhibitions, or maybe you want to browse for pieces to purchase yourself.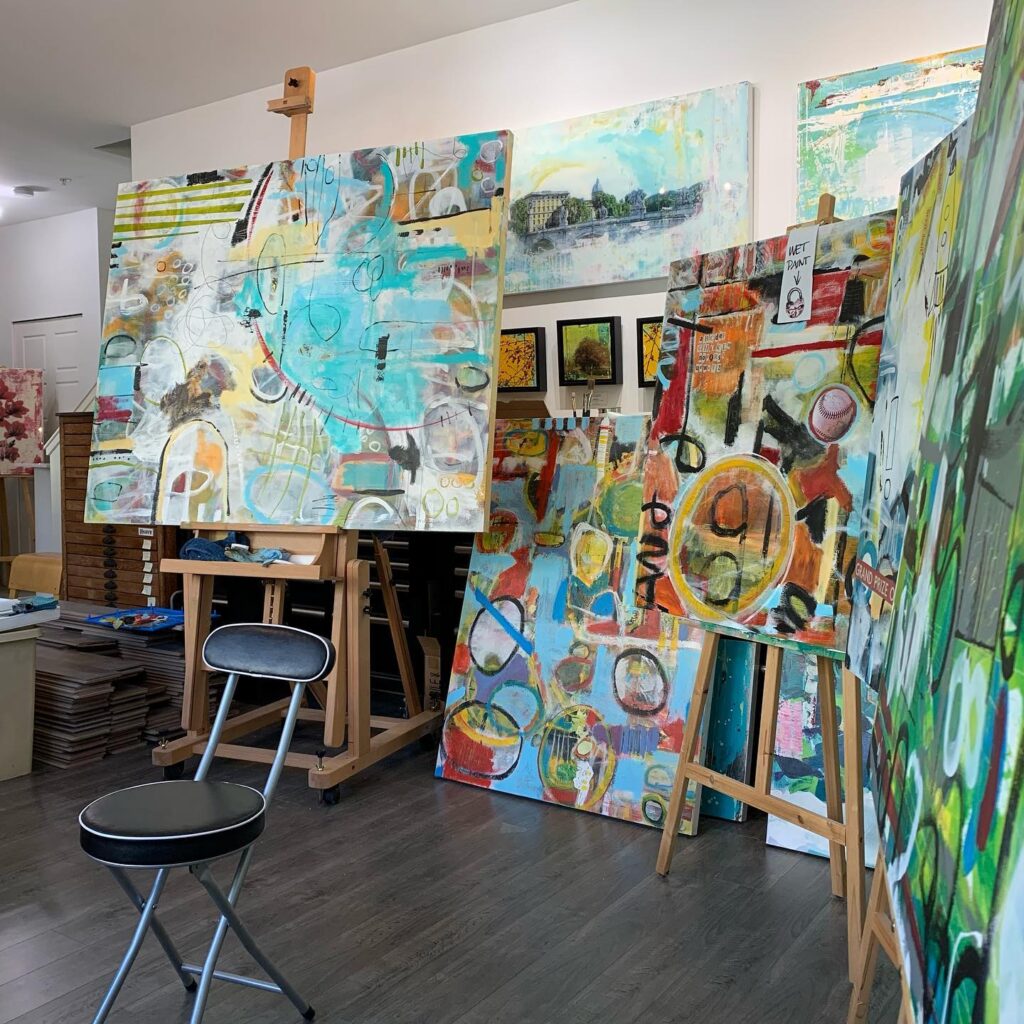 Just a three-minute walk away, you'll find another creative hub – Number 52. Paul Anthony Wood is a local artist who works and exhibits out of this studio space in the Flatiron Building. He's usually around until 3 pm if you fancy dropping by to see what he is currently working on!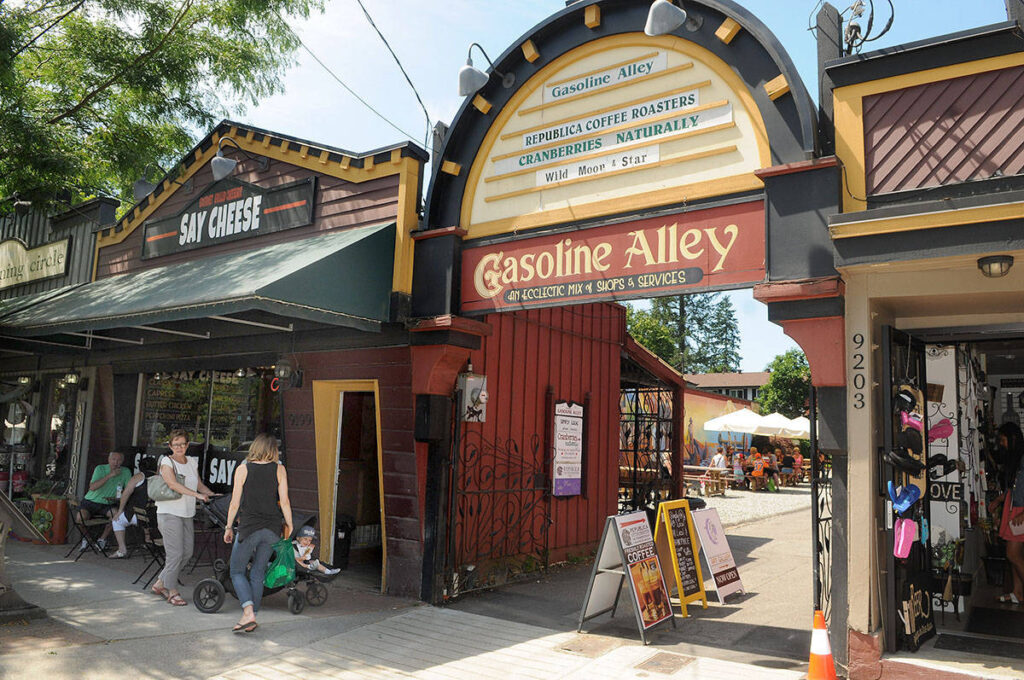 Rumours of gold in the area in 1857 led to tens of thousands of men, mostly American, moving here and sparking the Fraser Canyon Gold Rush. Fort Langley is often referred to as the 'Birthplace of British Columbia,' and that's because it was here in 1858 that Governor James Douglas proclaimed the Colony. By the 1870s, the gold biz had also calmed down, and the next boom came with the introduction of the railway and electricity in 1910. This led to new development in the form of the main street – Glover Road.
Langley has become well known for its ye-olde vibes, and Gasoline Alley, established in the 1950s, is a big part of that! The development originally housed a plumbing business and a barbershop before being adapted into retail spaces; The businesses located here today are well worth checking out. Including…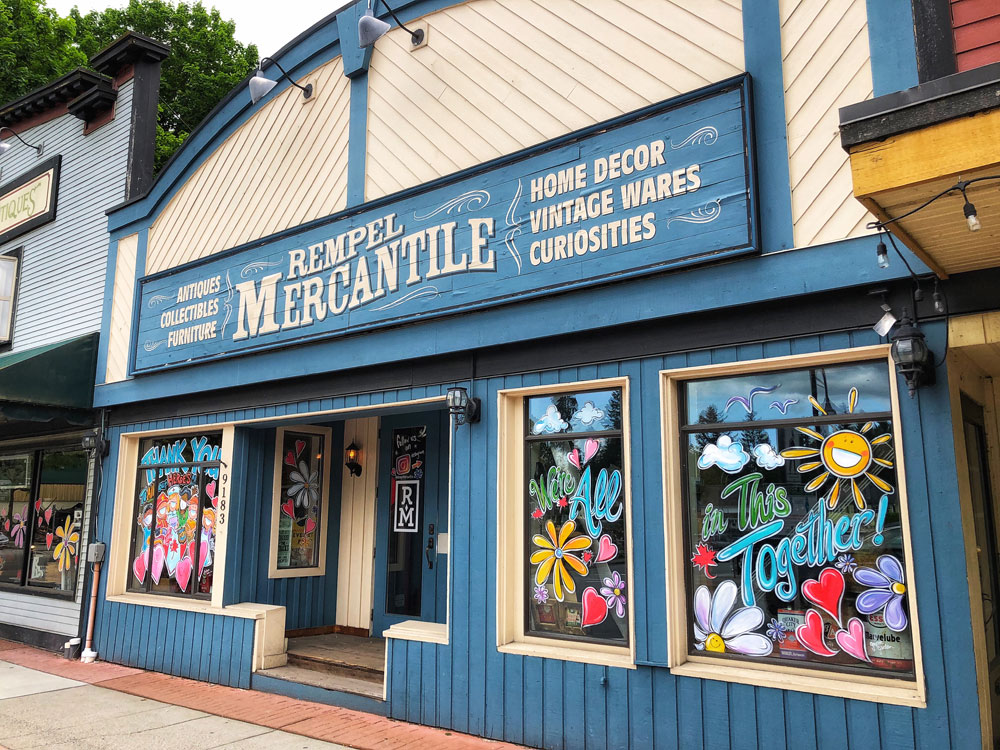 We just love a visit to this treasure trove. The team at Rempel revamp old pieces and share the story behind each one, and you can find automobilia, petroliana and industrial furniture galore. If it happens to be closed during your visit, their Instagram page is the next best thing!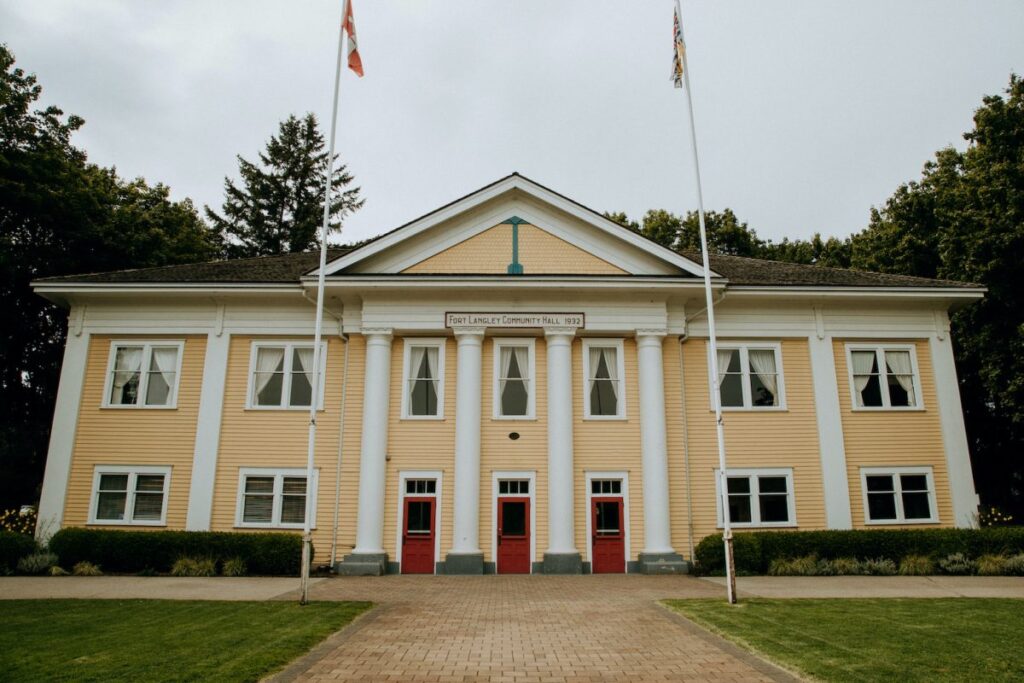 The Community Hall was built on the site of the old town hall in 1931. Here's a fun fact to impress your friends: the Maple trees along the south side of the building were planted by women, and those along the north side were planted by men (just please don't ask us why..). You might recognize this impressive bright building from a few movies, including more recently, 'Once Upon a Time'.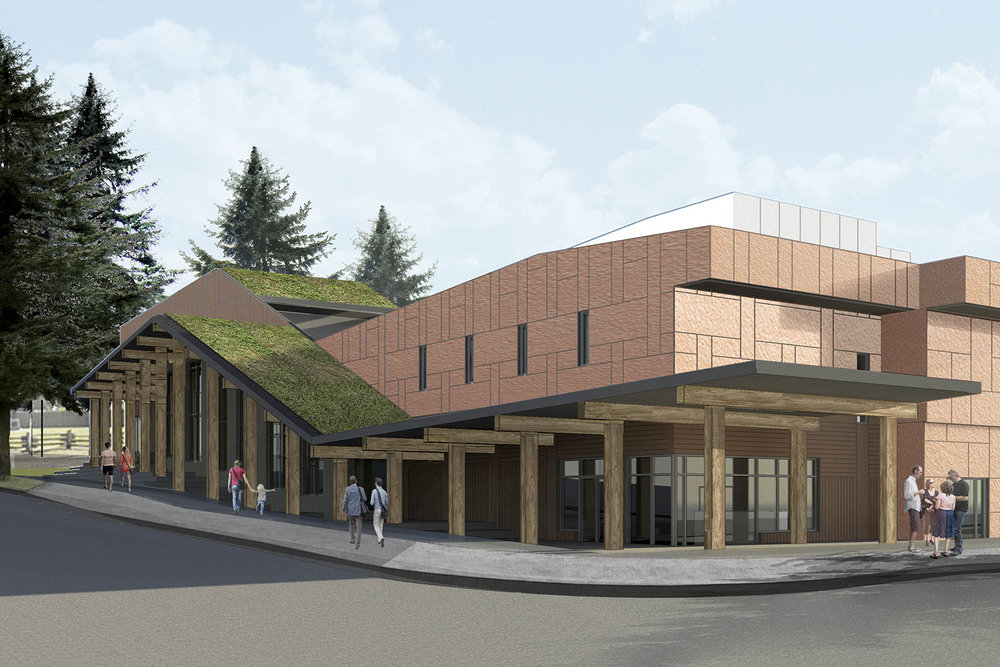 While construction on it may not be finished just yet, we recommend keeping this spot in mind for when it opens next year. In September of 2022, one of the longest-standing museums in B.C., the Langley Centennial Museum, closed its doors after serving an estimated 1.3 million visitors. If you swing by, you'll notice that something new is in the works: salishan Place by the River. The new cultural centre will be arts, culture and heritage complex developed by the Township of Langley in partnership with q̓ʷɑ:n̓ƛ̓ən̓ (Kwantlen) First Nation and in collaboration with q̓ic̓əy̓ (Katzie), Máthkwi (Matsqui) and se'mya'me (Semiahmoo) First Nations, on whose traditional territories the Township was established, as well as the Waceya Métis Society, and the Lower Fraser Valley Aboriginal Society. You can hear all about the history of the museum and the development of its next phase here.
So from fur and farms to modern art, mercantile and movies, there is a lot to explore in Fort Langley. We hope you enjoy your self-guided culture crawl, with great food sprinkled between stops.

To get to Fort Langley, you can take the #555 Port Mann Exp/Carvolth Exchange to Walnut Grove, then transfer to the #562 Langley Centre via TWU, or consult the Translink Trip Planner for your quickest route.