One of Vancouver's most magical winter events returns this month, and we couldn't be more thrilled to get our glow on. The re-imagined Lumière Festival will once again be shining a light on the city from November 17-27, with outstanding local talent and one-of-a-kind lighting installations.
Across 15 downtown locations, the fest will host pop-up performances with professional dancers, live music, and shimmering multimedia art. With the 2022 theme, Dream the Future, each locale will inspire participants to look into their imagination and see what dreams live there.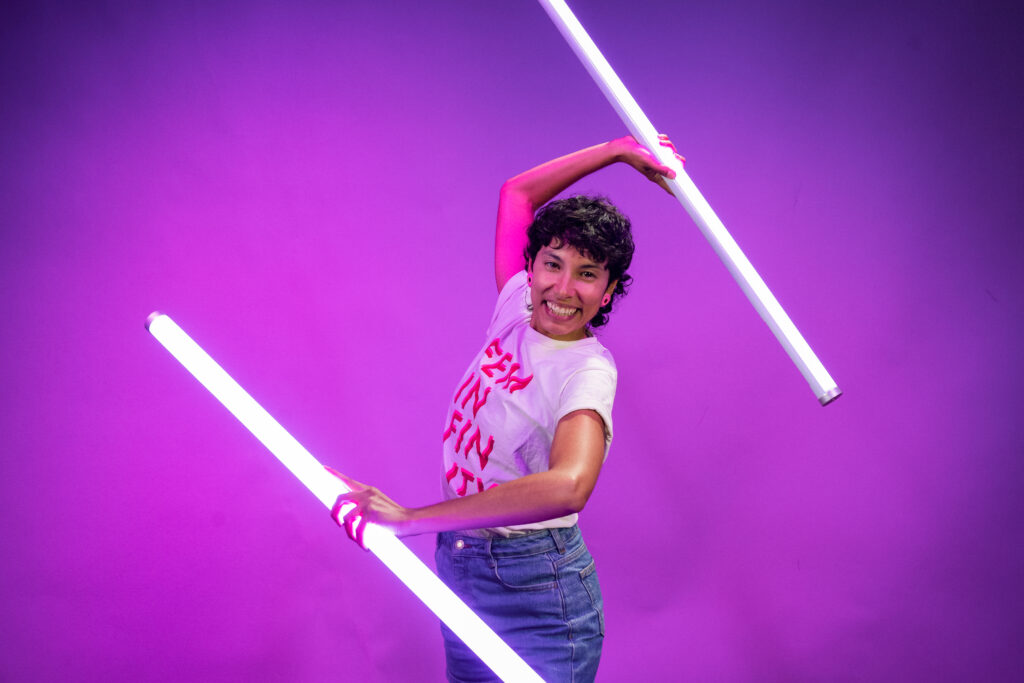 The festival begins with an open-air spectacle at šxwƛ̓ ənəq Xwtl'e7énḵ Square (formerly: Vancouver Art Gallery North Plaza) on the evening of Thursday, November 17, and from there, no two evenings will be the same. Workshops, demonstrations, neighbourhood parades, and 55+ collaborators- you never know what you'll find when you step out into the evening light. If you've been looking for inspiration lately, this event is a surefire way to capture a dream or two.
For more information about artists, locations, and showtimes, visit lumiereyvr.com

There are many ways to get to each installation by transit. Visit TransLink's Trip Planner to find your way.