Trudy Van Dop has always been a connector. Growing up in the Queensborough neighbourhood of New Westminster, Trudy first began putting pieces together when she took up sewing in high school, fashioning herself not only a spiffy new wardrobe, but also a keen interest in design – "wearable art," she called it. She would follow the needle into positions within organizations such as the Canadian Craft Museum where she would meet and work with artists that struck her with their passion and commitment to their craft, and as she watched them struggle to make ends meet, she moved into marketing, building avenues to help artists make a living doing what they're doing. It would lead to a lifetime of ambassadorship of one of the province's great patrons of the arts.
A founding member of Design Vancouver, where she represented the fashion sector, Trudy has always appreciated the art in her everyday surroundings. "Design is all around us," she says. "People don't think about it. The sidewalk you walk on, the car you drive, the shower you took this morning – it's all designed." And when it comes to hand made objects, it goes even deeper.
"Living in a society where everything is mass-produced, we can forget about handmade objects and how much more valuable, and intrinsic to longevity they are," she says. "They're not throwaway things because you know there's a person behind the work."
Curating exhibitions at the Canadian Craft Museum and developing the award-winning museum shop there led to contracts from the fine craft world to develop and manage other galleries around town. It was there where she saw that it was those people behind the art that were sometimes taken for granted. "I saw that clients weren't always paying artists on time," she remembers. "Artists would send work to stores or galleries – a lot of time on consignment, and unfortunately when the work was sold, the artists weren't always paid."
It was the catalyst that made Trudy wonder if she could do things a little differently.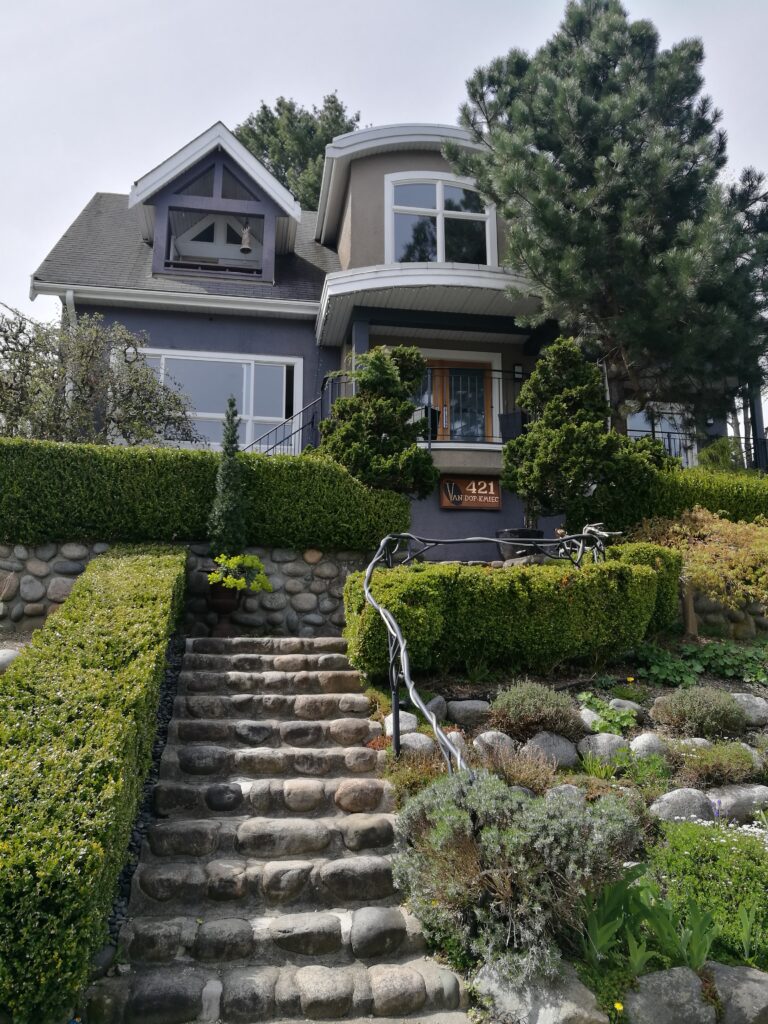 As it happens, around the same time, her family was renovating the heritage home they had recently purchased on Richmond Avenue in New Westminster. And when it came to the interior, of course it wouldn't do for Trudy to install generic finishings from the local Home Depot. The railing along the staircase, the gate in the garden, even the glass in the windows and doors: all sourced from BC artisans. With so much art in her house, she hit upon the idea of opening up her home as a gallery in itself, and the Van Dop Gallery was born – Canada's first and only home-gallery.
Now in its third decade, the Van Dop gallery affords visitors and potential clients the unique chance to view art in a whole new context, and one that closely resembles where the art will eventually wind up – their own homes. "You take the same piece of art and put it in a box store, it becomes a more of an object," Trudy says. "You connect with art in a different way, it's more personal when in it's in a home."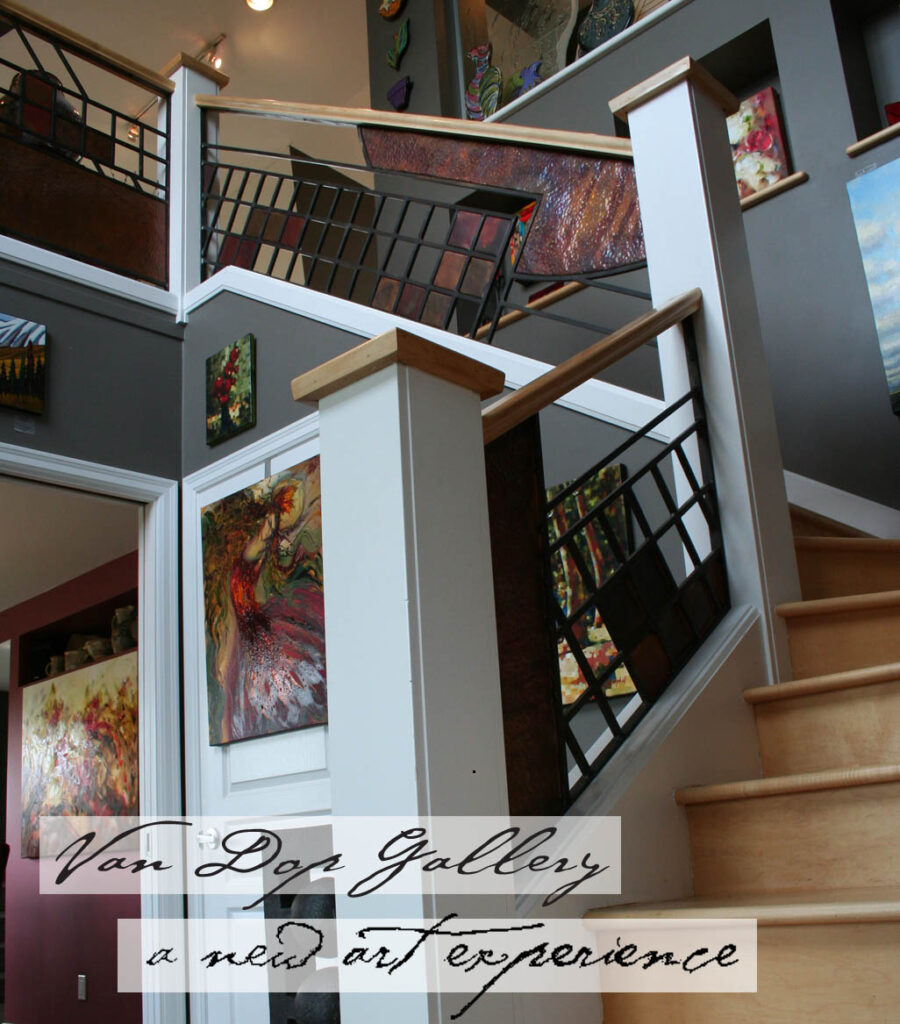 Working out of her home also allowed Trudy to develop her other passion project, BC's Guide to Arts and Culture which has been the definitive guide to local and authentic cultural experiences in the province for the past 15 years. Inspired by studio tours in Nova Scotia, and art maps from Quebec and Ontario, Trudy wanted to create a tangible document that would serve a need she saw in BC. "We have such a lot of artistic talent in BC and not many avenues for museums and galleries and cultural centers to market themselves," she says. "So, the Guide invites communities to talk about their cultural attractions: What would you do if you had a weekend in your community?"
The printed guide has grown to include the Art-BC.com website that allows tourists and locals alike to discover just what's happening culturally in every corner of the province at any given time. It even includes tools for communities to showcase their artists in the form of art walks and culture crawls, modelled on the popular New West Cultural Crawl that Trudy started in 2003.
"Each community has its own unique cultural footprint," Trudy says of the province she proudly represents. "It's 'Supercultural BC' against a supernatural backdrop."
Story by Wade Kinley for West Coast Curated