By Brittany Tiplady
Deer Lake Park is truly the gem of Burnaby. A multifaceted venue, Deer Lake Park caters to an array of activities with something for everyone, in every season.
Visitors can take advantage of the park's leisurely walking trails around the lake, rent pedal boats for a cruise on the water, or take in an outdoor concert on the Festival Lawn. And if it's food and culture you're after, pop into the Burnaby Village Museum, enjoy a gorgeous meal at the Hart House (a Tudor-style mansion right on the lake), or head to the Shadbolt Centre for the Arts for an ongoing selection of festivals, live performances, and arts programs.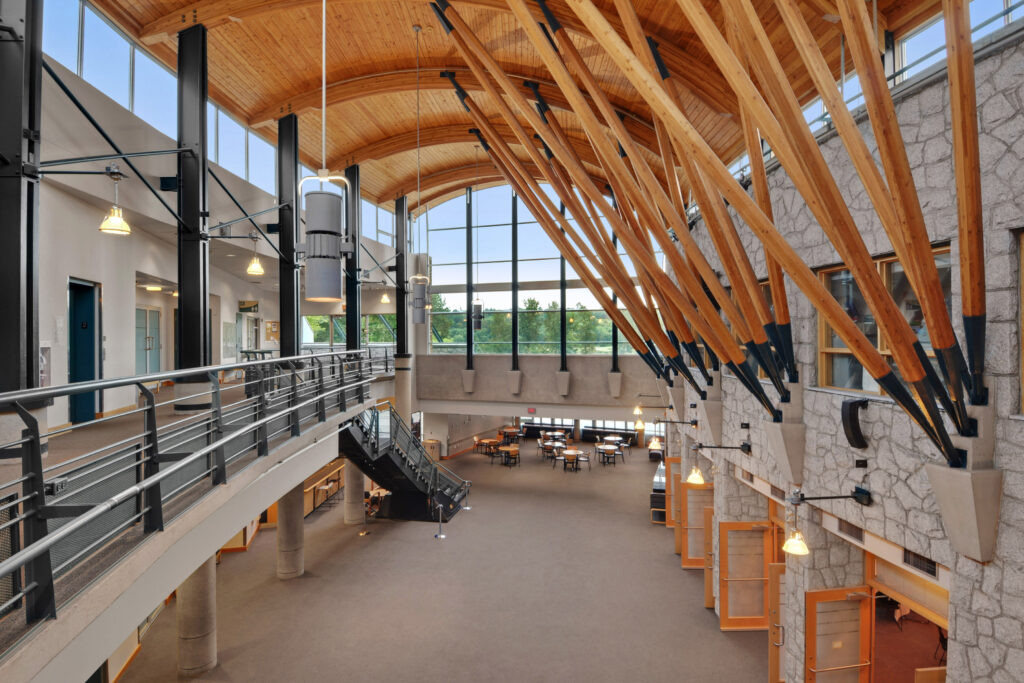 The Shadbolt Centre for the Arts is a special institution unlike anywhere else in the Lower Mainland, bustling year-round with live theatre, craft fairs, competitions, rehearsals for local arts companies, and even weddings. Nestled right on the grounds of Deer Lake Park, the building boasts sweeping, modern architecture, two levels, and a diversity of space for just about any cultural event you can think of.
Outside on the lawn, there's a playground for little ones, and throughout the property, a delightful display of public art, such as the Community Clay Sculpture Project that pays homage to Robert Burnaby and the centre's namesake, legendary artist Jack Shadbolt.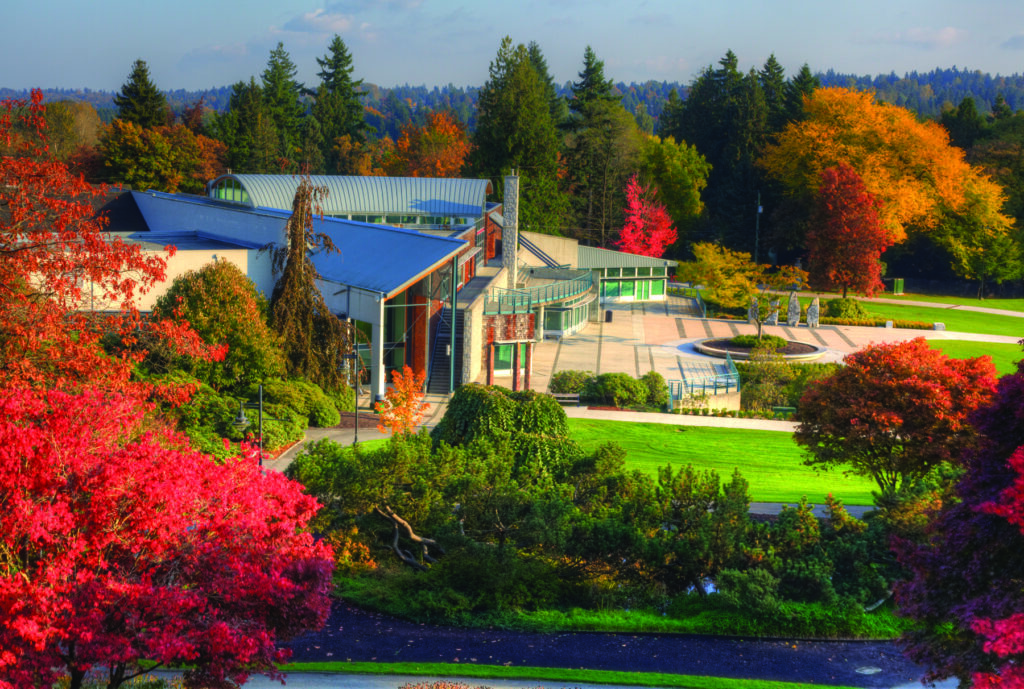 If you're interested in checking out The Shadbolt Centre for the Arts this winter, check some of the events happening this season:
LIVE PERFORMANCES
Tonye Aganabe
November 28, 8pm
Tonye is a Soul / Neo-Folk / Hip-hop singer-songwriter born in London, England to Nigerian and Zimbabwean parents. "She moved to Canada in her teens and started a career in music at 17. Four years ago her career was "interrupted by a MS diagnosis, yet a new Phoenix-like person is emerging from the proverbial ashes. She now calls MS the best thing that ever happened to her and is on a career trajectory that involves connecting deeper with her audience."
Jazz Walk at the Shadbolt
December 1, 11am – 10pm
Cory Weeds and The Cellar Music Group are taking over the Shadbolt Centre for the Arts with international headliners. Travel from room to room to hear a variety of performances all in one day and under the same roof.
Charlie Brown Christmas
December 11 & 12, 8pm
A Cory Weeds Production
"Jerry stands on stage and tells the story of how it, all of it, almost never happened.. It was 1965; drummer Jerry Granelli, the newest member of the Vince Guaraldi Trio, with Fred Marshall on bass went into a San Francisco studio one afternoon. In just a three-hour session they recorded the soundtrack for a scrappy little animated Christmas special featuring the Peanuts gang."
Mama's Boy | Mike Delamont
January 23 & 24, 8pm
Start off the new year with a funny and enduring story about a young boy raised by a single mother who struggled with an addiction her entire life in the intimate and beautiful performance, Mama's Boy.
The Believers Are But Brothers | Javaad Alipoor
January 29 – February 1, 8pm
This Fringe First award-winning multi-media show touches on the crisis of masculinity leading a generation of young men on a journey into an online world of fantasy, violence and reality.
FESTIVALS
Deer Lake Craft Festival
November 22, 11am-7pm | November 23, 10am-4pm | November 24, 10am-4pm
Start your Christmas season off right and head over to the Deer Lake Craft Festival, also known as a "one-stop Christmas shopping extravaganza," for holiday entertainment, activities and more.
It's easy to become besotted with all that the Shadbolt Centre has to offer–growing up in the arts, I spent many a week rehearsing in Shadbolt's studio spaces, taking walks along the lake, grabbing lunch at the Encore cafe, and performing at the in-house theatre. It's a space that allows creatives to become inspired by the nature around them. Rain or shine, there's something about the Shadbolt that leaves an indelible impression on its visitors.
For more information, visit Burnaby.ca.