Your calendar is bound to fill up fast this month with many festive activities and outings. Don't forget to set aside some time to get in on some of the countless arts and culture events happening from Whistler to Langley. We've got you covered with our top picks for December so you won't miss out this busy holiday season.

Sreshta Rit Premnath | Those Who Wait
On now until January 5
Contemporary Art Gallery, 555 Nelson Street, Vancouver

We don't give much thought to the architecture of how or why we wait for things, but Sreshta Rit Premnath's first Canadian exhibition does just that. This exhibition considers the structures designed to make us wait or keep us waiting. Be it political, social, or economic; we're all kept in stasis in one way or another. With the backdrop of detention centres holding refugees in a continuous state of wait, this exhibition couldn't be more timely. For more information, visit www.contemporaryartgallery.ca.

WAEL SHAWKY: AL ARABA AL MADFUNA
On now until January 12
The Polygon Gallery, 101 Carrie Cates Court, North Vancouver

In his first west coast exhibition, Wael Shawky's completes his trilogy of films with a look at how history and mythology are recorded. Filmed throughout the archeological temples of upper Egypt town Al Araba Al Madfuna, the artist was inspired by the region's peoples' continued digging of tunnels in hopes of finding buried treasure. For more information, visit www.thepolygon.ca.
Vallea Lumina Whistler
November 28 – April 13
4293 Mountain Square #211, Whistler
The Whistler night sky is the backdrop for this evening of interactive storytelling. Set off through the tall trees while following the legends and secrets of the hidden valley. Vallea Lumina is a multimedia night walk through nature that's been painted with a supernatural brush. This is the first year Vallea Lumina will be open for the winter season. For ticket information and more, visit www.vallealumina.com.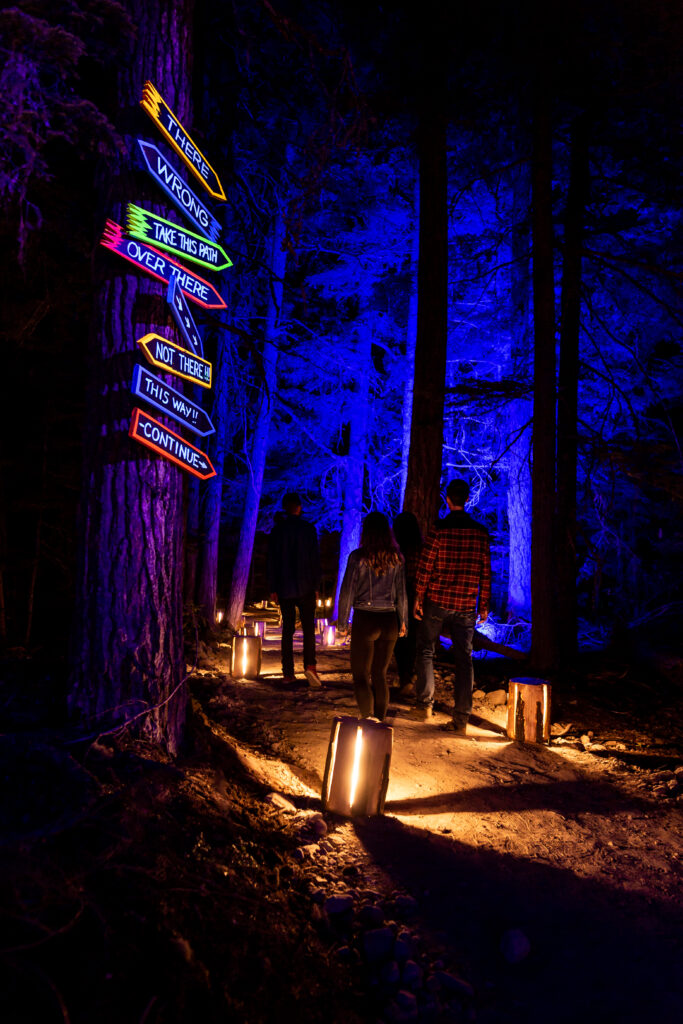 Echoes
November 29 – January 26
Burnaby Art Gallery, 6344 Deer Lake Avenue, Burnaby

Echoes is a visual dialogue of Indigenous artists from different mediums about the connection between land and language. With video works, digital prints, and sculpture, the artists question where we're headed and what we can contribute. For more information, visit www.burnaby.ca.

Out Innerspace Dance Theatre: Bygones
December 11-14
The Dance Centre, 677 Davie Street, Vancouver

Out Innerspace Dance Theatre, known for their striking visuals and precise movements, are back with a new experience fitting of their high standard of performance. Bygones focuses on how we navigate our personal challenges and come out the other side stronger. The journey to creating something beautiful is often marked with hardship and loss, and this piece celebrates that process with haunting beauty. For ticket information and more, visit www.thedancecentre.ca.
It's a Wonderful Life
December 19 – January 5
Anvil Centre, 777 Columbia Street, New Westminster

Based on Frank Capra's classic affirmation about living with purpose, this reimagining takes all the heart of the film and sets it to music. Follow Clarence, the Angel, as he tries to earn his wings by helping George Bailey realize his life's worth. A final act that is guaranteed to put you in the spirit of the season. For ticket information and more, visit www.anvilcentre.com.
Goh Ballet: The Nutcracker
December 20-22
Queen Elizabeth Theatre, 630 Hamilton Street, Vancouver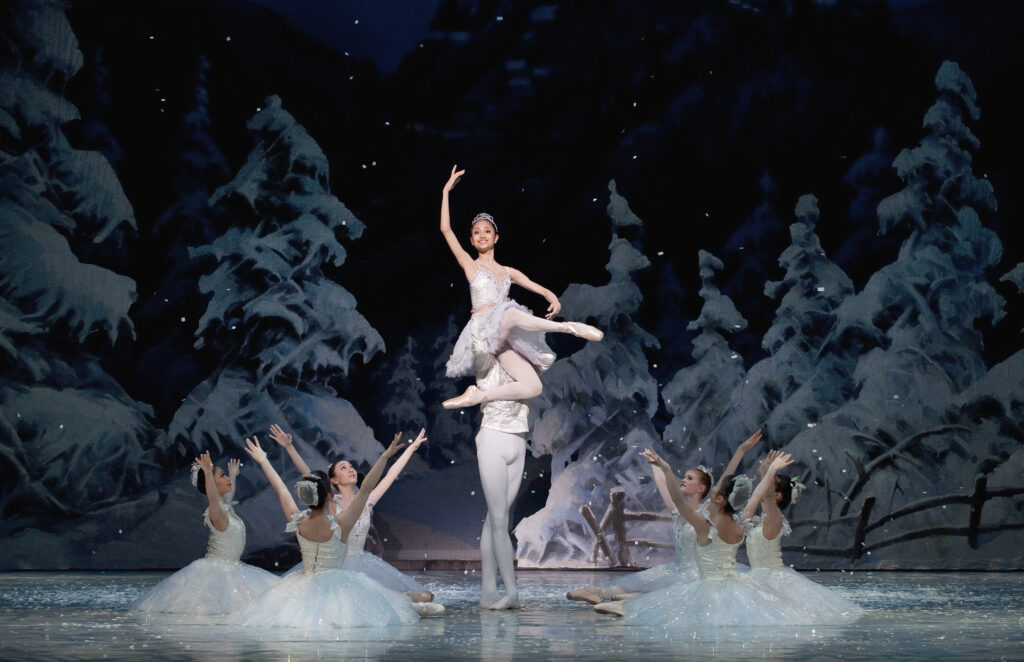 It's a holiday tradition for a reason. Goh Ballet's annual production continues to shine a light on fledgling ballet artists while featuring seasoned professionals as well. With lavish costumes and sets, a cast of over 200, and the Vancouver Symphony Orchestra, this is a ticket that will keep you coming back year after year. For ticket information and more, visit www.gohnutcracker.com.
Fortnight Improv: Saturday Night Comedy
December 21
Bez Arts Hub, #102-20230 64th Ave, Langley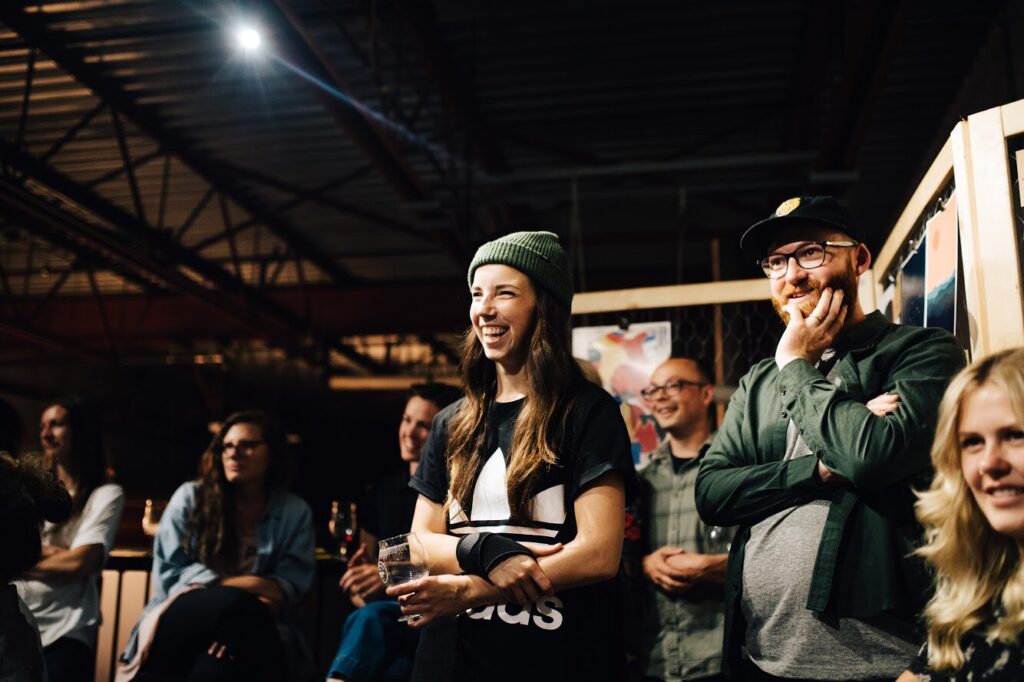 There's no better audience engagement than at an improv show, so get ready with your off the wall scene suggestions. With two back to back shows, bolstered by a full bar, Fort Night Comedy always makes for a reliably hilarious evening. This event is only one night a month, so book early! For ticket information and more, visit https://www.fortnightimprov.com/.
For more events, visit our events calendar.
Story by West Coast Curated