There's something to be said about tradition in art.

It's a connection to the people before us, and can instill pride in the way things have always been done.

For art to truly thrive however, it's essential to take the laid groundwork of the past and add to it in a significant way. Without growth, certain mediums would either get stagnant or simply become inaccessible to a general audience. This inherent partitioning between audiences is what Julie-anne Saroyan, Creative Producer of Vancouver's Small Stage, is striving to evolve beyond.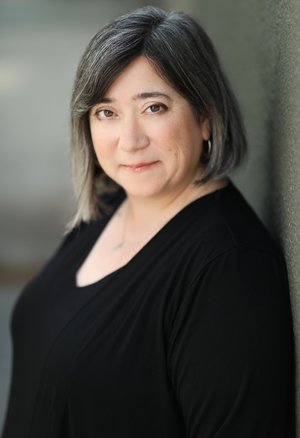 Small Stage is a Vancouver-based dance production company that specializes in site-specific experiences that colour well outside the confines of what might be considered traditional dance.
Now in her 18th year of leading Small Stage, Saroyan still brings an impressive amount of curiosity to her work. "Dance is changing-" Saroyan tells me on the subject of where ballet and contemporary dance are at now. "-And like anything, a gap will build between generations if you don't embrace the future." It's this fending off the gap that has pushed Small Stage in some exciting directions.
Small Stage frequently takes dance performance and elevates it to the level of a mixed media installation, incorporating elements of dancer projections, while integrating augmented and virtual reality experiences. These steps to bring performance into more of a sensory experience is summed up in a few words that Saroyan often uses while describing Small Stage's work: mixed reality spectacle.
"We use technology and create a sense of spectacle to show people the possibilities of what could happen." It's a philosophy that has guided her in the curation and presentation of her latest projects, which not to be outdone, Saroyan is staging two of this month. Both projects, Winter's Dance #onRobson and Urban Ballet at the Shipyards, take inspiration from Tchaikovsky's iconic ballets but play with that inspiration in different ways.

For Winter's Dance #onRobson, Small Stage has partnered with renowned lighting design artist Dotdot Productions (featured at 2019's Burning Man) to create a public performance that features a music-driven interactive light show. For three evenings, Bute Robson Plaza on Robson Street will be transformed into a "Snowflake Winter Wonderland", a setting that Saroyan says was influenced by the Island of Misfit Toys from the Rudolph the Red-Nosed Reindeer stop motion movie.
Meanwhile, at the North Vancouver Shipyards, Urban Ballet will have dancers performing a contemporary-infused take on Tchaikovsky's classic holiday works. A unique performance in that it gives dancers the opportunity to create their own choreography as a part of the Artists in Residence Program, which puts a spotlight on performer collaboration. At a venue that doesn't typically host such expression, the beauty of movement and creation is on full display against the waterfront backdrop.

Unphased by the task of mounting two shows during the holiday season, one of which being a highly technical showcase, Saroyan says that it's her company's commitment to the work that makes it possible. "There is no other way to describe it than as an intensely collaborative experience. We're a highly functioning team of people, but we're also early adopters of this technology, so it's incredibly exciting."
When our conversation begins to draw to a close, Saroyan has a final thought on the work ethic that has pushed her this far: "Feed the next generation. It's about the rejuvenation of the community. I've travelled all over the world, I've done those traditional shows for 25 years, and to be perfectly honest, this is the future of dance. While Toronto and Montreal already have an ingrained vocabulary of dance in their culture, Vancouver's is still in the process of developing. That's what makes exciting performances like these essential for young artists and audiences."
A refreshing take on a timeless art form.

To follow Saroyan's new tradition of innovation, visit both performances this holiday season:
Winter's Dance #onRobson | December 14 & 21, 6:00 to 8:00 pm | Bute Robson Plaza
Urban Ballet | December 14 & 15, 4:00 pm | Shipyards in North Vancouver
For information about both events, visit www.smallstage.ca
Featured Banner Image: Dancer: Greer Whillans, Photographer: Peter Smida
Story by Mark Shelling for West Coast Curated