Photo credit: Barrie Mowatt at CURIOUS IMAGINGS by Patricia Piccinini

Growing up in the mountain town of Rossland, BC, the mining-hub-turned-skiing-mecca, Barrie Mowatt started out a far cry from the world-class art collector he would become. "Music was the only principal creative outlet in my family," he recalls. "Everybody played an instrument, my father had a great singing voice, and mom wasn't bad either. Other art forms, though, were just kind of non-existent." Despite this, or maybe because of it, Barrie grew to treasure visual art and made a life out of ensuring others could do the same, in their personal collections, or simply out the window on their way to work.
Barrie's life in collecting began early when an offer arrived in the mail from MacLeans magazine: a new subscription would come with a portfolio of prints by Dutch-Canadian painter Cornelius Krieghoff. Enamored by the romantic, wintery scenes of Canadian life in the outdoors, Barrie begged his father to subscribe.
"Maybe it was the style of painting, maybe it was the stories in them that I could relate to," Barrie says of those pictures that would become his very first pieces. "There was something about the explorer idea you see so often in his paintings, that curiosity. In some degree, I became that adventurer in my 20s when I hitchhiked across the country three or four times – much to the great anxiety of my mother."
Those travels would eventually see him to Georgian Bay and the Great Lakes, land immortalized by the Group of 7, where he fell harder for paintings that grounded him in his Canadian identity. So much so that he convinced A.Y. Jackson to sell him a painting on a promise of twenty-five dollars a month – no mean feat for a hitchhiking university student – and a glimpse into the kinds of relationships he would come to forge with artists as an advocate and a connector.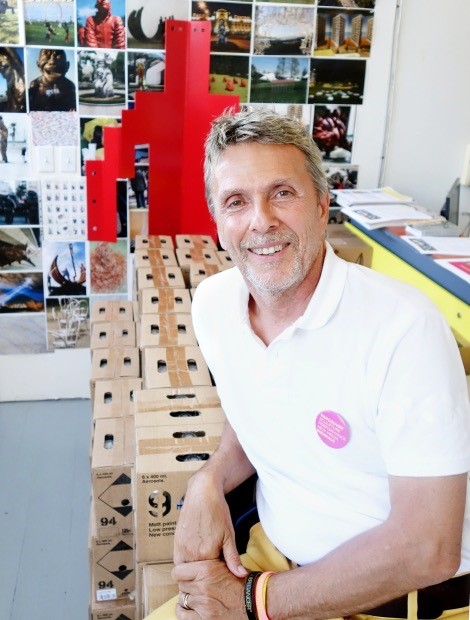 "As I became a collector, I was always enthusiastic about anyone who showed an interest in wanting to acquire something," Barrie says. "And if I could help them afford to do that, that was the fun part."
So when in 1978, Barrie met a young man named Don Buschlen, the two of them would take their shared passion for art and art education and come to redefine the gallery experience in Vancouver. What began as informal gatherings in their living room with friends to show and talk about "the art that we were storing under our bed" became the Buschlen Mowatt Gallery that opened in 1987 as a way to not only expose the city to more international art – of which Barrie and Don saw a need – but to do so in a way that was for everyone, not just the elite collectors in the city.
"We wanted to connect with people and be open and friendly and as accessible as possible,'" Barrie says, largely in defiance of the arrogance they experienced all too often in galleries around town. "It was all about education and sharing what we liked so that when you came into our gallery it was like you were walking into our home. We wanted to be good hosts."
Their approach made them a bit of an outsider as the city warmed to a more global perspective on art, and that was just the way they would have it. By the time it closed in 2011, Bushlen Mowatt was one of the most recognizable and progressive spaces in the city: open seven days a week, mixing big price tags with entry-level works, and hosting fundraising events for charities founded by Mowatt, such as Taste the Nation and Celebration of Hope, which are still going strong today.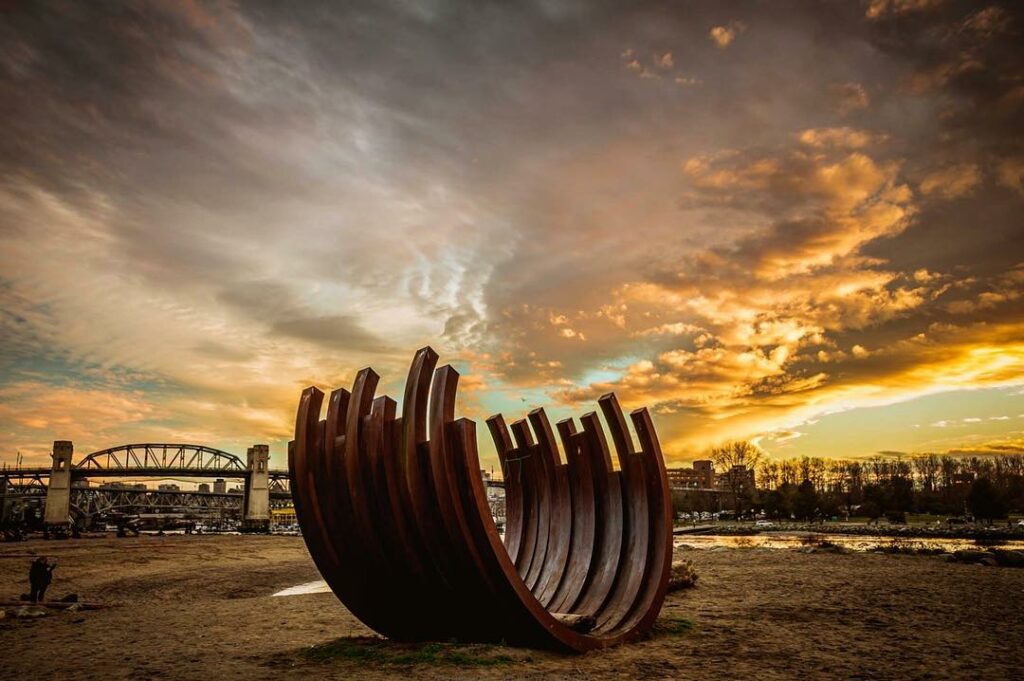 Now, Barrie has taken that "outsider" tag to heart and founded the Vancouver Biennale, an organization that has almost single-handedly transformed the nature of public art in the city. Just as it was inside his gallery, the objective is firm: to make great art accessible. By bringing international artists to the city and putting them in public spaces, Barrie hopes to create an opportunity for people who might not have had a chance to visit major museums to enjoy the work, and maybe learn a little more about their own world.
"As public art evolves, we're seeing more works that contain meaning beyond just being a physical intervention in a space," Barrie says. "It's about social commentary and change, statements about the environment, our politics and freedoms, race and gender. And when it's in a public space, it provides a level of acceptance to engage."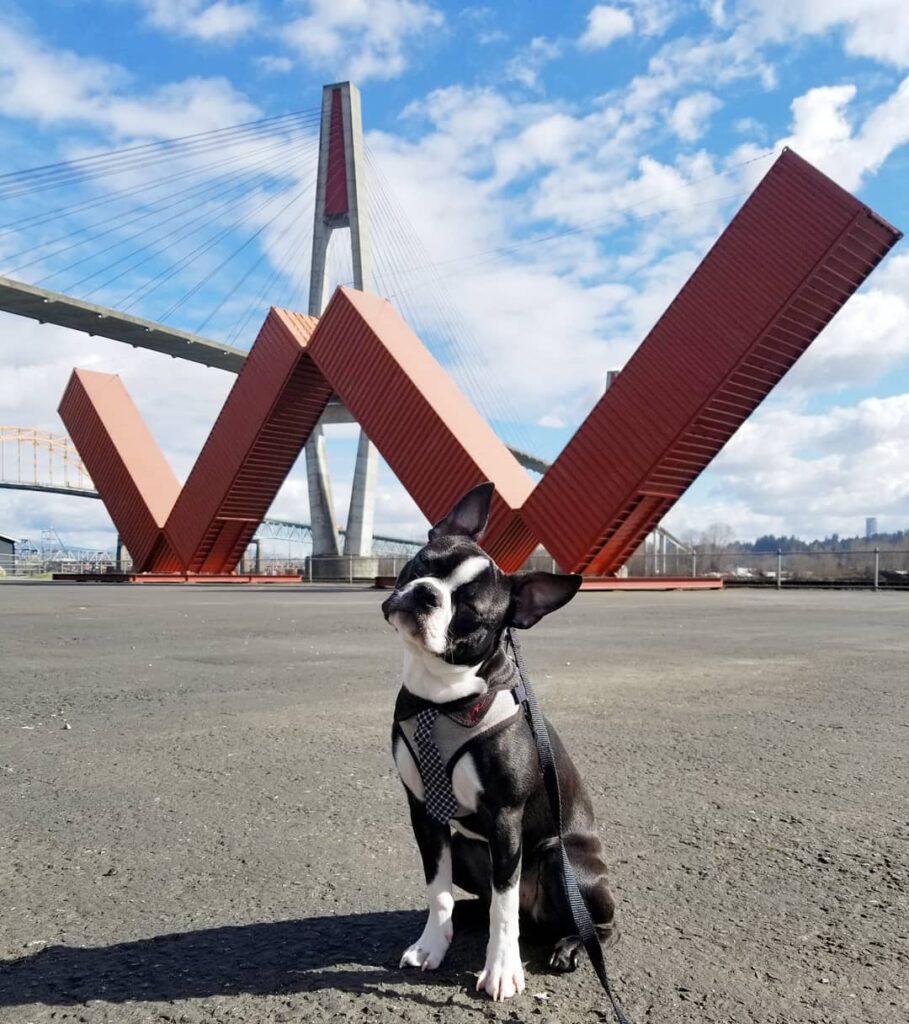 One of the Biennale's latest projects is creating an arts and culture district in the Mount Pleasant neighbourhood where its big yellow offices are located – and where they house up to four artist residencies at any given time. All in an attempt to cement the creative industry as a vital part of society. "Culture and art play a huge role in civilizing a community and making it more livable," Barrie believes. "So it's important to protect the spaces that exist and open more doors for new spaces to exist."
The Biennale space itself does double duty, housing its administration as well as artist residencies for four international artists at a time brought to Vancouver – usually their first time in North America, and quite often from countries where their voice is more than limited – to select a public site and create something specifically for that space. "That's the one thing that hasn't changed in my life," Barrie says. "Providing opportunity for and supporting excellence."
Once upon a time, art cast its spell over Barrie's life for good. He's since spent that life working so that others might discover some of that magic for themselves.

Story by Wade Kinley for West Coast Curated