As we dash through the calendar towards the holidays, the struggle to find a well-suited and thoughtful gift for everyone on your list likely isn't getting any easier. If you've had your fill of aimlessly meandering through shopping centres or scrolling online, then let us offer a refreshing alternative. Gallery shops are a fantastic resource for unique gift ideas, and luckily, Greater Vancouver has no shortage of places to visit.
The Polygon Gallery Shop, 101 Carrie Cates Court, North Vancouver

Daily: 10 am – 5 pm
Mondays: Closed
(Closed December 25, 26 & January 1)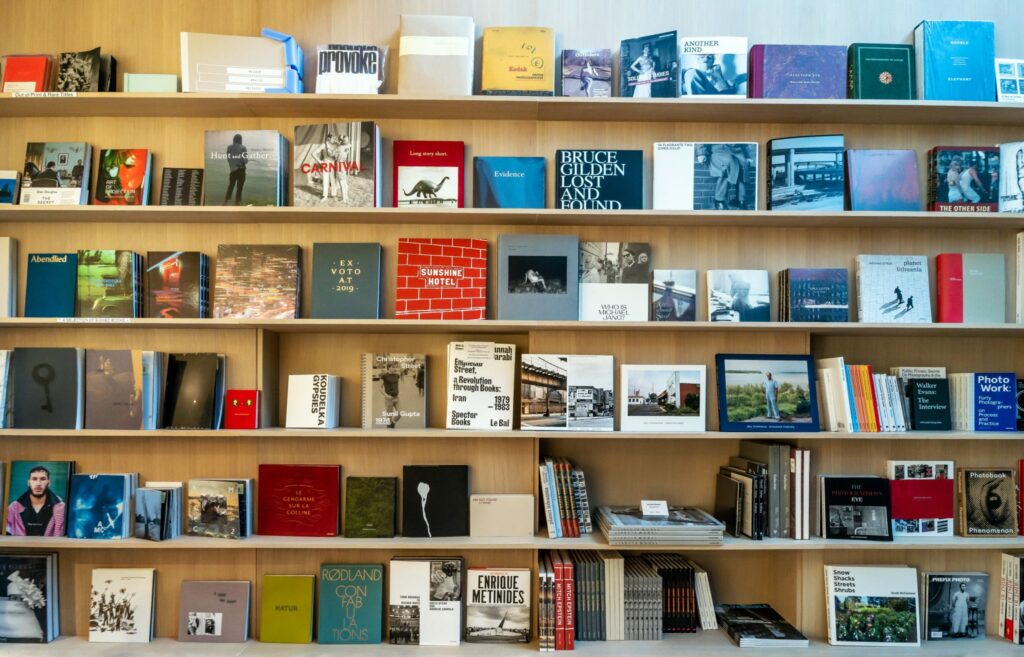 This renowned North Vancouver gallery has a stylish shop that's meticulously curated with locally crafted items including designed-focused homeware, handmade pottery, leather works and more. There's enough here to meet the tastes of just about anyone you might be buying for. While you're there, head up to the second floor where you'll find an impressive collection of international photobooks, magazines and postcards at the Polygon Gallery Bookstore. www.thepolygon.ca/shop/thepolygonshop
Vancouver Art Gallery Store, 750 Hornby Street, Vancouver

Daily: 10 am – 5:30 pm
Tuesdays: 10 am until 9 pm
(Closed December 25 & January 1)

The Vancouver Art Gallery Store, one of the most well-known gallery shops in the city, has many unique treasures from Vancouver-centric crafts and jewelry to one of the best art book selections in the city. Plus, a broad range of Emily Carr merchandise, design posters, and even a section for art-minded kids. You can't go wrong with paying a visit to this cultural hub with all proceeds from the Gallery Store sales to support Vancouver Art Gallery programs. www.vanartgallery.bc.ca/gallery-store
Audain Art Museum Shop, 4350 Blackcomb Way, Whistler

Daily: 10 am – 5 pm
Fridays: 10 am – 9 pm
Tuesdays: Closed
(Closed December 25)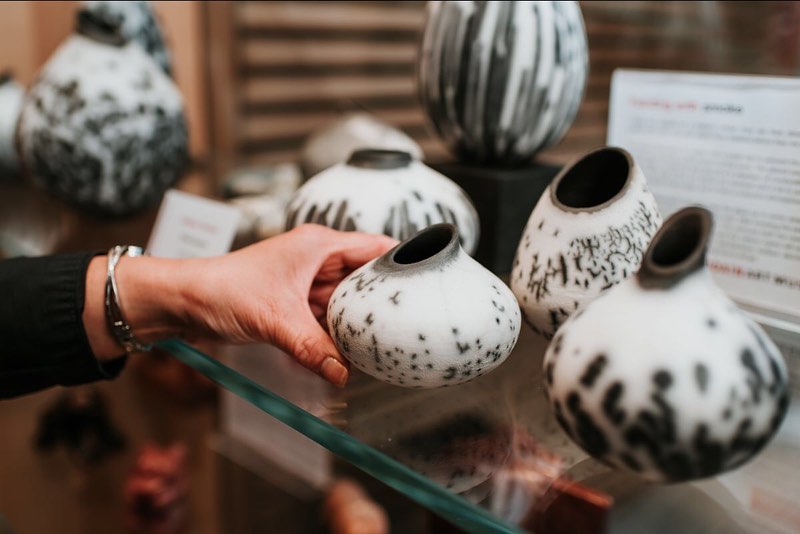 Housed in a beautifully modern building, flanked by clusters of trees, the Audain Art Museum is one of the most frequently visited art spaces in Whistler. The store tucked inside is no different, enticing its many visitors with exceptional locally-sourced wares. An impressive collection of indigenous jewelry and sculpture will have you torn between what to give the art lover in your life. www.audainartmuseum.com
Van Dop Gallery, 421 Richmond Street, New Westminster

Contact 604-521-7887 or email trudy@vandopgallery.com for a private viewing.
An unassuming neighbourhood in New Westminster houses one of the areas best galleries and shops. The Van Dop Gallery fills an entire house, with countless pieces occupying each room. The work of over 80 artists is on display as you wander through the contemporary home. You'll find highly stylized decor pieces for the new homeowner, metalwork garden sculptures, and just about everything in between. www.vandopgallery.com/objects-decor
Bill Reid Gallery Shop, 639 Hornby Street, Vancouver

Daily: 11 am – 5 pm
Mondays & Tuesdays: Closed
(Closed December 25, 26 & January 1)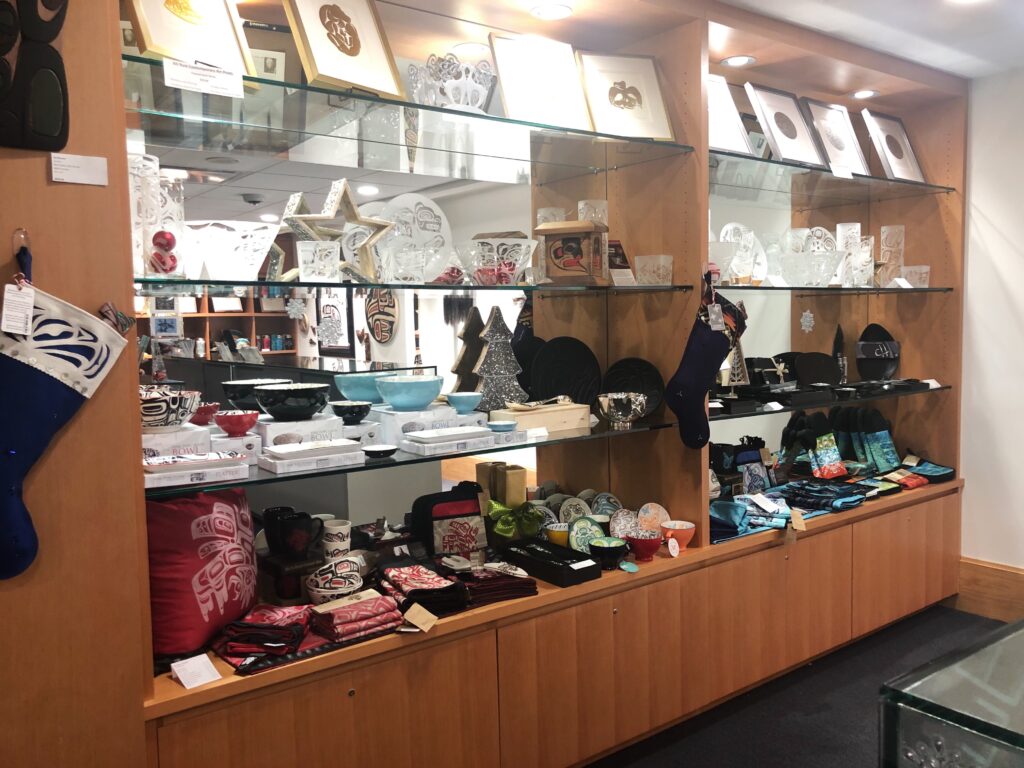 One of BC's most famous artists has a gallery to celebrate his work and the diverse living cultures of the Northwest Coast. Bill Reid's work was instrumental in bringing indigenous art to a broader audience. That influence can be seen in the countless artists he inspired that have contributed their work to the shop. You'll find smaller items like metal water bottles adorned with traditional indigenous bear art, all the way to large scale carvings that could serve as the centrepiece of any living space. www.billreidgallery.ca
Story by West Coast Curated