By Kristi Alexandra
A cultural hub of the lower mainland and one-time capital of British Columbia, New Westminster has always had a zest for arts and culture.  To discover the gems this community has in store, take a walking tour of the town and immerse yourself in the city's art offerings, from New Media art to pop-ups and painting parties.
→ Start at the awarding-winning New Media Gallery, an international, contemporary public art gallery, part of a now bustling downtown core that includes exceptional restaurants, cafés and a river walk. Once you cross the threshold of this small but celebrated gallery on the third floor of the Anvil Centre you'll soon realize that size isn't everything. Don't be surprised to find some of the most significant artists in the world in their exhibitions. The curators focus on pulling together ground-breaking, immersive and experiential works of art that reflect what it is to live in a changing technological world. They bring in innovative artists + work with major galleries worldwide, often connecting their rapidly growing audience to arts & technology projects developed through organizations such as MIT, Schmidt Ocean Research and Arts at CERN. NMG also offers innovative workshops in their wonderful arts + tech Learning Lab. The gallery mantra is "Discover art that plugs in, lights up, responds, senses, and communicates". Visit with your family and you too will join the ranks of fans, returning again and again to this unique gallery that never disappoints..
Make your way to the most recent New Media Gallery exhibition Cartooney, featuring eight award-winning artists who deconstruct the possibilities of the animated frame. These artists challenge laws of gravity, matter, light, motion and psychology in a single show! Cartooney runs from October 19 until February 2, 2020. (Closed Mondays and December 9 – January 6)
New Media Gallery
777 Columbia Street, Third floor
New Media Gallery, Gyre 2018, Photographer Corrina Tang
→ Just a few steps away is the River Market at New Westminster Quay. Here, you'll find a global palate of food options, but also a lively arts scene full of pop-up parties, live events and craft fairs. The first and third Saturday of each month is New West Craft, a craft fair hosted by the Arts Council of New Westminster. You'll also find drop-in workshops such as the Soap Making class at Tiny Studio, Thursday to Sunday. Once again, River Market plays host to Steel & Oak's annual Analog Vinyl Fair, a record store pop-up, including live music and a vinyl-only DJ. Check out the events at River Market here.
River Market at the Quay
810 Quayside Drive
→ Since you're in the neighbourhood, take a leisurely stroll to Old Crow Coffee Co. On the outside, Old Crow is the hipster paradise of coffee shops. Take a deeper look, however, and find a backroom outfitted with cozy couches, places to hang, and a perfect spot for an art exhibition. There's almost always rotating art, music, events happening at the spot, from open mic nights to photography exhibits to the upcoming Incantations pasta and cocktail pop-up. The coffee shop's front stoop is also front-and-centre for Fridays On Front, a weekly art and food festival held over the summer months.
Old Crow Coffee Co.
655 Front Street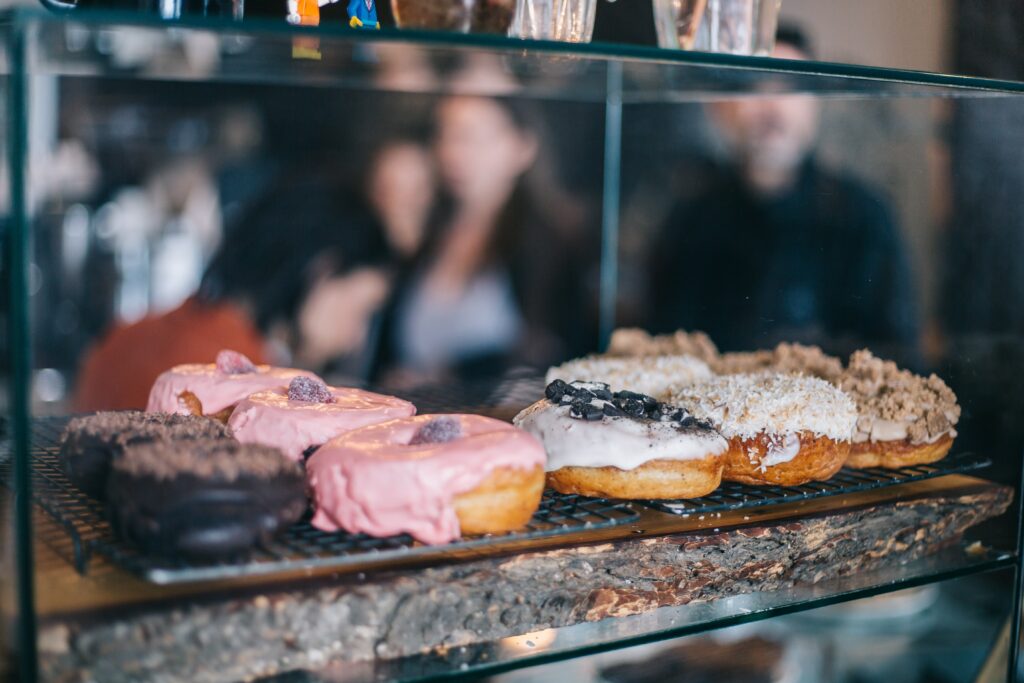 → If you're in the mood for drinks and a show, pop up to The Columbia Theatre for nightly entertainment. Here, you'll be chuckling at regular comedy shows (it is home to Laff Lines, after all), as well as live music and theatre. Next, you'll be dazzled and delighted by The History of Burlesque, a glamour-packed revue featuring live vocals, acrobatics, comedy, couture, drag, and more, on November 22 and 23; or A Magical Yule Ball, a magical immersive theatre experience, from December 19 – 21. Find all upcoming events here.
The Columbia Theatre
530 Columbia Street
→ Hop on the SkyTrain to Braid Station and find yourself at 100 Braid Street Studios & Gallery. This is the Royal City's premier art gallery, regularly housing the work of over 60 artists-in-residence. Art lovers can drop by to purchase an original piece of artwork from 1 – 6 pm daily, Tuesday to Saturday, while budding artists themselves can almost always pick up the brush themselves at their regular paint-and-sip nights. And, on the first Saturday of every month, they throw the doors open and invite visitors to connect with artists in their workspaces to ask questions and learn about their techniques.
100 Braid Street Studios
100 Braid Street
(feature photo credit: New Media Gallery, POPart 2015, Ada by Karina Smigla-Bobinski)