Housed in a beautiful heritage building on the historic main thoroughfare of Fort Langley where once the British and the Americans clashed over possession of the young colony along the Fraser River, sits the Fort Gallery, a community-minded, fully artist-run gallery. Since 2005, the Fort Gallery has made it their mission to encourage and support local artists as they explore the creation of contemporary art and discover and develop their place within that world, as well as the dialogue they create with the community in which they work. From solo and group shows, to juried exhibitions, to mixed-media events, the space serves as an important hub for cultural expression in Fort Langley.
Regular programming includes 4th Fridays which, as its name might suggest, happens on the last Friday of every month and brings live music to the gallery to coincide with artist talks, writers and poetry readings. The Open Studio program invites up-and-coming artists in the community to collaborate over the period of one year, as they learn from the mentorship of professional artists to begin to explore or continue to develop their individual practices in art. At the end of each year, the artists are invited to show their work in a group exhibition at the gallery.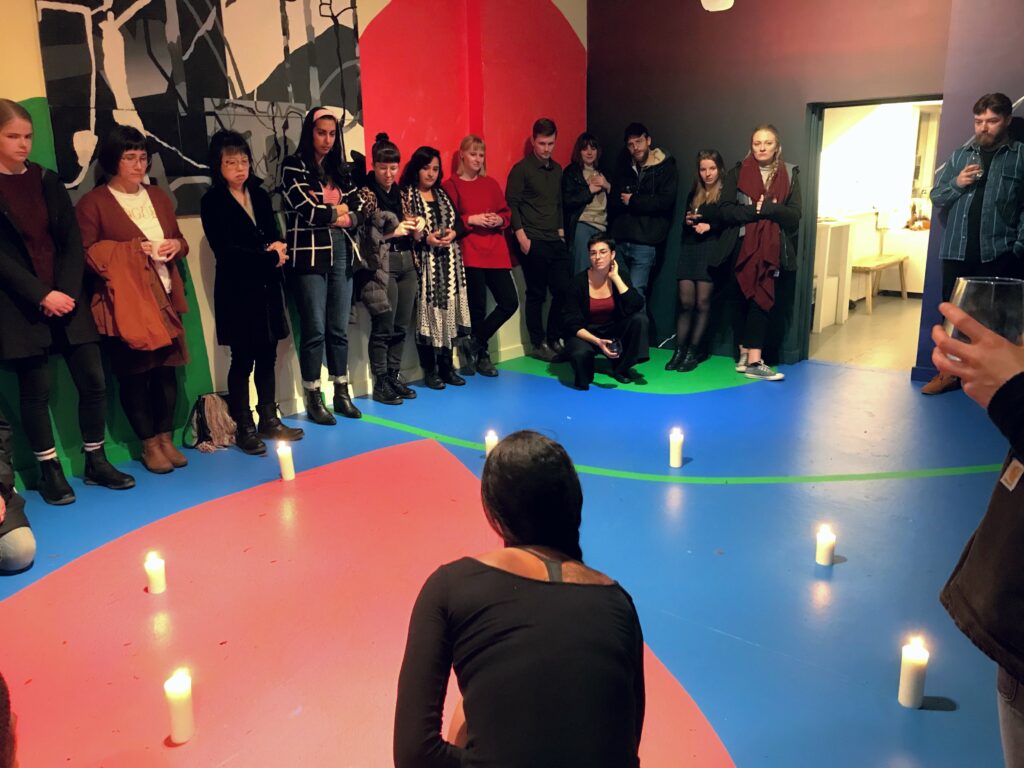 The Fort Gallery reaches out beyond its walls too, providing public workshops that teach method and technique on all forms of visual art, from collagraph to woodcutting, to Art Jam at the Farm, a day of unique art workshops outdoors and in studio in a quintessential rustic BC setting. Every summer, the gallery holds a summer art camp for kids 6 to 9 years old.
Past exhibits have run the gamut from politically charged to playful. Vancouver-based artist Jenny Hawkinson's exhibition Beyond Barrier married lace handkerchiefs embroidered with graffiti text found in her Downtown Eastside neighbourhood with rubbings from words collected on the streets of London to offer a gentleness and humanity to conversations that can too often divide us. While artist Panagiotis Peter Sarganis brought his whimsical approach to spoon carving to the gallery recently in his show Spoonful that dared to reimagine the household item as sculptural form.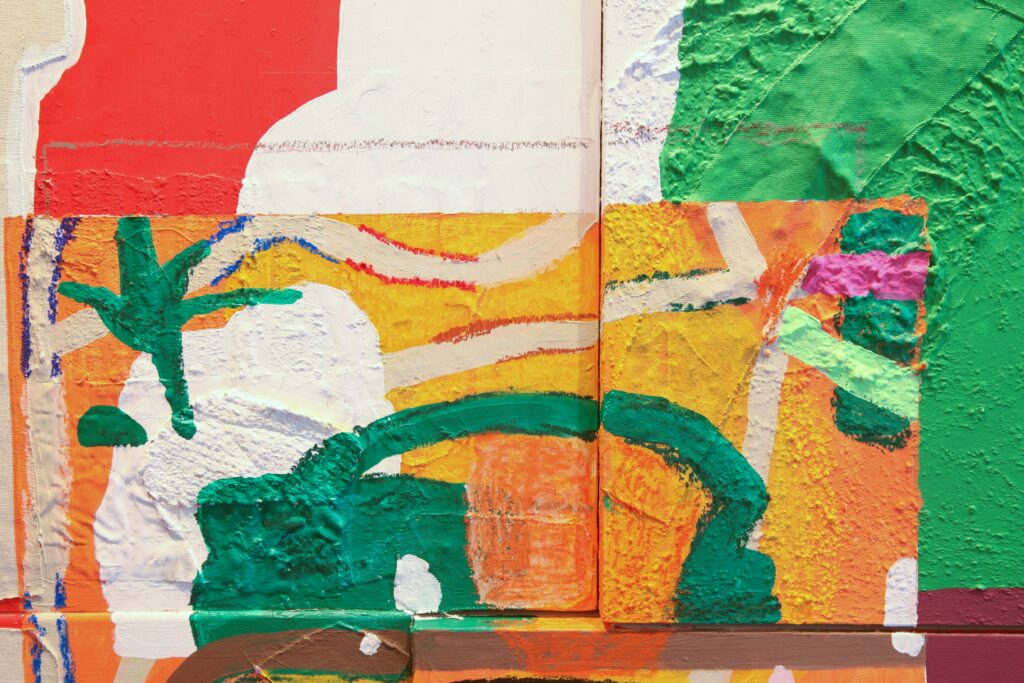 This month sees Richmond based artist Russna Kaur open her newest exhibition, She was there for a while… in which her playful, yet confrontational paintings challenge expectations put on her as a Canadian-Punjabi woman growing up in South Brampton, Ontario. Using the entire gallery space as her canvas, Kaur layers mixed-media paintings on canvas, panel and paper over painted walls, floors and ceilings, creating a visual feast of color, texture and pattern reminiscent of her childhood spent in her mother's Punjabi bridal design studio. Kaur's work looms over and enfolds the viewer into themes of cultural identity, gender roles and painting as an act of empowering self-expression.
Kaur has been shown from New York to Las Vegas to Toronto and you can experience her lush, abstract work for yourself at Fort Gallery from October 17 to November 17, 2019.

The Fort Gallery is at 9048 Glover Road in Fort Langley, BC, and is open Wednesday to Sunday from 12 to 5 pm.
Story by Wade Kinley for West Coast Curated