Discovering locations and attractions throughout Burnaby is one thing, but bringing each locale with you for the trip home is another!
With these newly released Explore Burnaby tee shirts, you can keep repping your Lower Mainland culture crawl no matter where you are.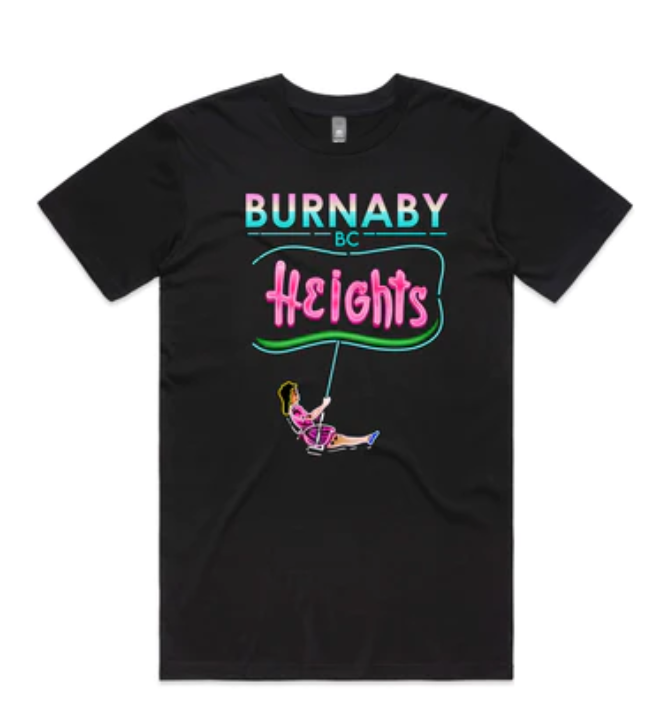 Take our fave, the Kamui Mintara – Playground of the Gods tee. One of BC's most stunning pieces of public art, this stylish design pays tribute to the famous wooden sculptures at the top of Burnaby Mountain.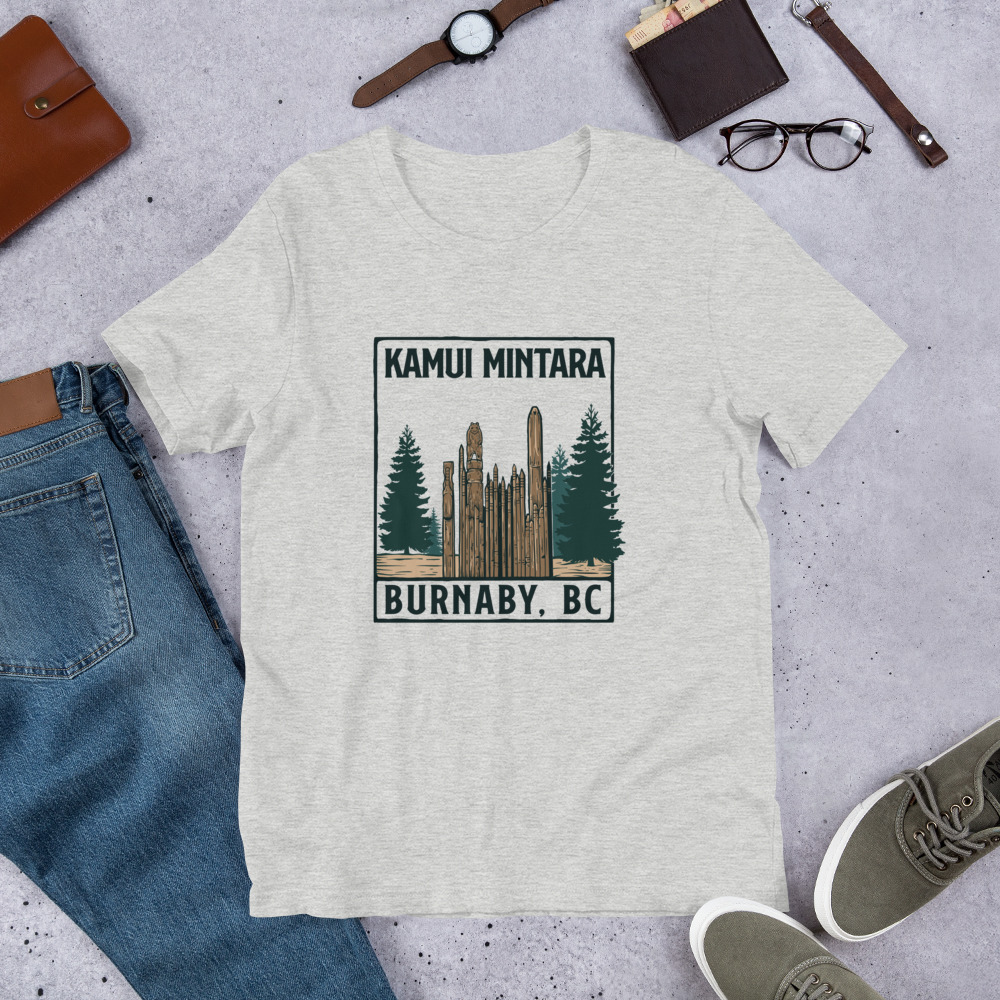 Or perhaps you want to commemorate your visit to the foodie-friendly Burnaby Heights neighbourhood. Now with the timeless "Heights" neon display on your shirt you can let everyone know, you know a thing or two about where to find the best pastries in Metro Vancouver.
It's all a matter of preference of course, but nobody will fault you for buying one of each design so you can be an ambassador for one of BC's top arts and culture hubs.

You can see all the styles and pick your favourite here:
tourismburnaby.com/store