The West Coast's most serene art show returns to Whistler on August 11 and 12. Putting the "picture" into picturesque, Art on the Lake sets sail on Alta Lake where visitors will spend the day immersed in stunning nature, while exploring a floating art gallery that will feature more than 30 Sea-to-Sky area artists, 12 local bands and a whole boatload of totally free, totally family-friendly entertainment.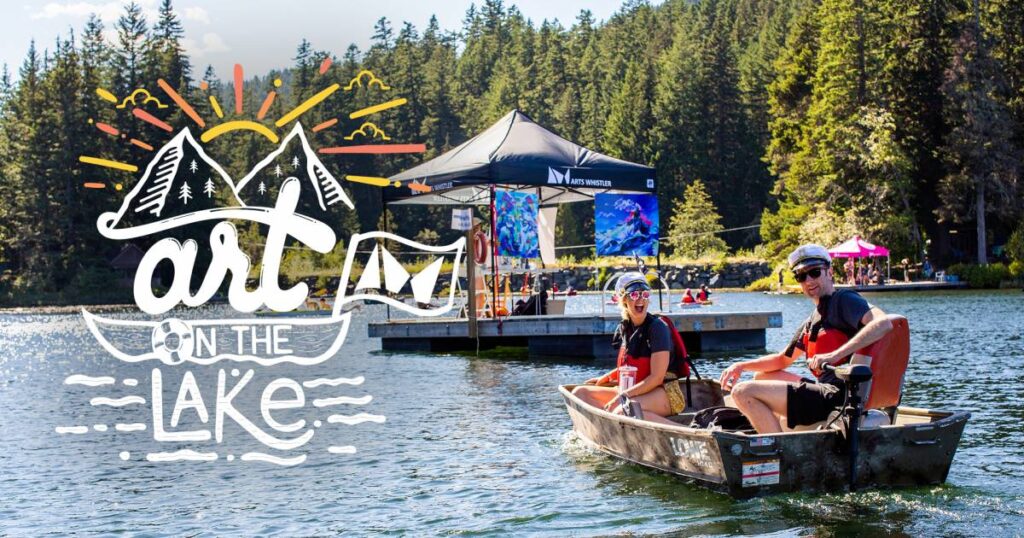 Break out your kayaks, canoes, paddleboards or anything you can float on and hit the water to visit art pieces hanging around the lake. Take a break at any one of many docks and take in some live music from local bands such as Birdsong and Introduce Wolves as well as "Whistler's Favourite DJ," DJ Foxy Moron. You'll also get the chance to watch art come alive right before your eyes as nine painters will be creating pieces right there on shore.
While you can stroll around the lake and still enjoy some of the show, many of the live performances will take place in spots accessible strictly by water. But if you don't own your own flotation device, fret not. Just mention "Art on the Lake" at Backroads Whistler or Whistler Eco-Tours to get your exclusive local's discount on boat rentals for either day of the event.
For more information on Art on the Lake and all things art in Whistler visit artswhistler.com
Top image: Mount Garabaldi by Nat Tuke. Nat Tuke will be live painting at Art on the Lake.



Take the YVR Skylynx Whistler route bus from Vancouver City Centre to Whistler Village