It's an old saying. Maybe it was Confucius, maybe it was Steve Jobs, but whomever said that if you can do a job that you love, you'll never work a day in your life, never got the message to Teena Martin. Teena found the job, but since becoming the Executive Director of the Burnaby Arts Council, it's only made her work harder in her pursuit to connect her community to art and put her city on the map as a cultural hub on the West Coast.
"Art has always been a part of my life, no matter what I've done," Teena says. "And whenever I go into something, I go into it 200% – otherwise, why do it?"
She worked for six years full-time, as a volunteer no less, as chair of the PAC at her daughter's school, working inside the classroom and out to bring arts education to the forefront for kids from kindergarten to grade 7. One of her initiatives saw her create an annual event that went full circle: using the sale of work created by her students to fund the program so that it could continue. "I'm a problem solver, that's my nature," Teena says. "If I see a need, with my drive and Type-A personality, I said okay, we need money? How do we do this?"
It's an attitude that saw her climb the ladder at BC Rail where in a previous life she started as a secretary and finished there by heading up her own department. And while the distribution of over 10,000 rail cars across the province may not immediately conjure up thoughts of art, it certainly showed her penchant for business management and organization that appealed her to the board of the Burnaby Arts Council when they brought her on to lead in 2014.
"I think they saw my commitment to the arts, my willingness to put everything into the job because that's what it takes," she says. "In the arts, when you're fighting for every dollar, it's about how do we stay relevant in our community. How do we make sure we deserve that grant money that everybody is competing for."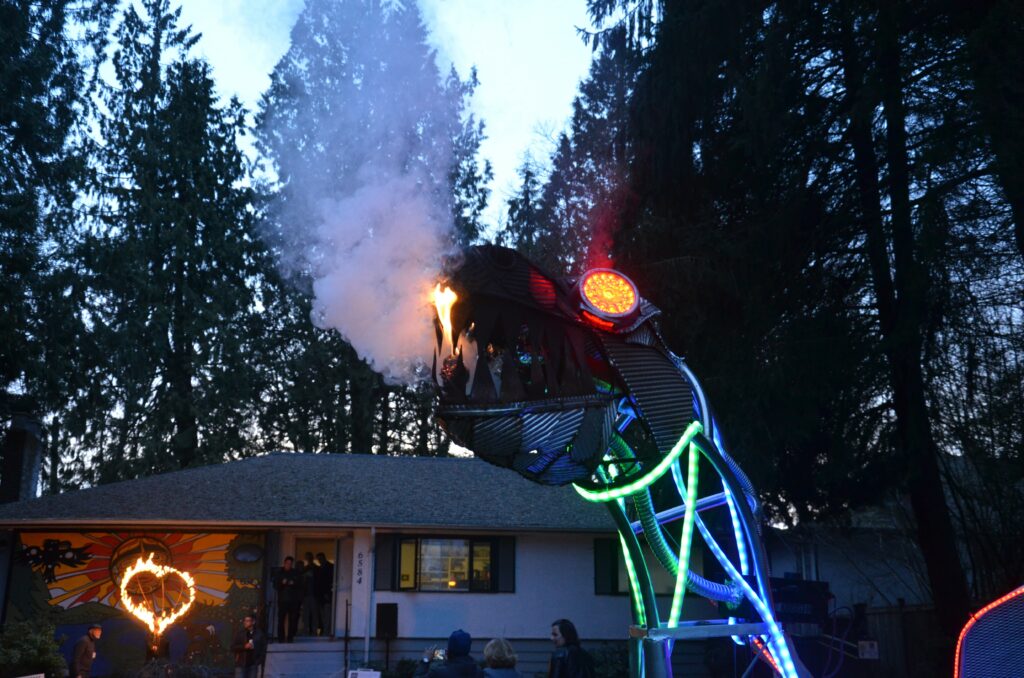 One way she has found to do that is to program Burnaby's arts season with a diverse mix of exhibitions and performances by local and emerging artists with those of world-renowned professionals, all in service of promoting the important conversations that art has the unique ability to spark.
"Through our reputation, we've been able to connect with First Nations artists and showcase their amazing work in our gallery at Deer Lake," Teena cites as an example. "And the talk around them is real and frank, and sometimes uncomfortable, but they are the conversations that make the work we do here really worthwhile."
An artist herself who works mainly now in ceramic sculpture, Teena knows the power art holds not only to teach us but to heal us too. "We're so stressed about everything in our lives, art is a mental health release," she says. "Whether it's playing an instrument, painting, dancing, or sitting in a park staring at a statue, it's all part of keeping yourself from going crazy."
Story by Wade Kinley for West Coast Curated