Growing up on Vancouver's North Shore, Nancy Cottingham Powell dreamed of a life on stage. What she couldn't know then was that she would go on to become a major builder of that stage, a tireless supporter and advocate for the arts and its transformative power.
After graduating from Handsworth Secondary where tread the boards in as many productions as she could, Nancy chased her star down to Los Angeles to study at the American Academy of Dramatic Arts. Returning home, Nancy "made the rounds," appearing at the Arts Club and in CBC productions around town. Vancouver's film industry yet to become what is today, Nancy was soon looking at a gypsy style existence if she wanted to make it as an actor in Canada. "I had been a navy brat and moved around a lot in my life," she says. "So I started looking at other options."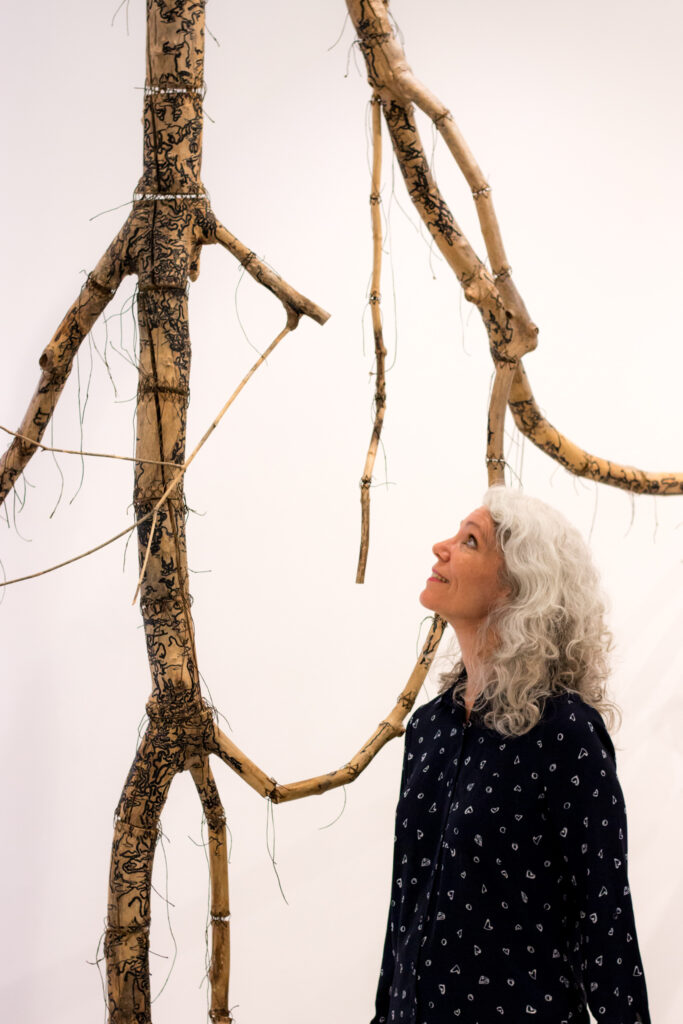 As it turns out, the world would come to her, as it did for the whole lower mainland with the arrival of the World's Fair in 1986. "Everybody I knew that worked in theatre or TV in some capacity got a job at Expo 86," Nancy recalls. And like most of her peers there, it was Nancy's chance to cut her teeth in event management – specifically for her, producing the near daily parades that happened for the six-month run of the festival.
Thus began a career in the arts she always knew was coming, only this time she found herself, quite comfortably, behind the scenes. Through gigs on game shows, to the much-loved Variety Club Telethon, to five years spent at the PNE, Nancy turned her penchant for performance into the role of well-rounded producer. "Having come from it, I had a lot of empathy for performers and what it takes," she says. "And producing really was bringing me a lot of joy."
A move to the Sunshine Coast with her husband and newborn son took her away from the bright lights of the studios and the fairway, but her passion for the arts never faded. On the coast, Nancy found a community of artists who were "up there just doing their art and just needed a little bit of exposure," something she knew a thing or two about. "It was such a joy having these kitchen conversations and watching them turn into great big productions," she says.
One of those conversations came with Gordon Halloran and led to Nancy supporting the artist in bringing his monumental ice paintings around the world, including representing Canada at two Cultural Olympiads. It was her first step into the visual art world from the performance side, and when later the Executive Director position at the North Van Arts Council came available, Nancy saw an opportunity to come full circle – not only rounding up her wide-ranging background in arts management into one role, but doing so back on Vancouver's North Shore where much of her family still lives.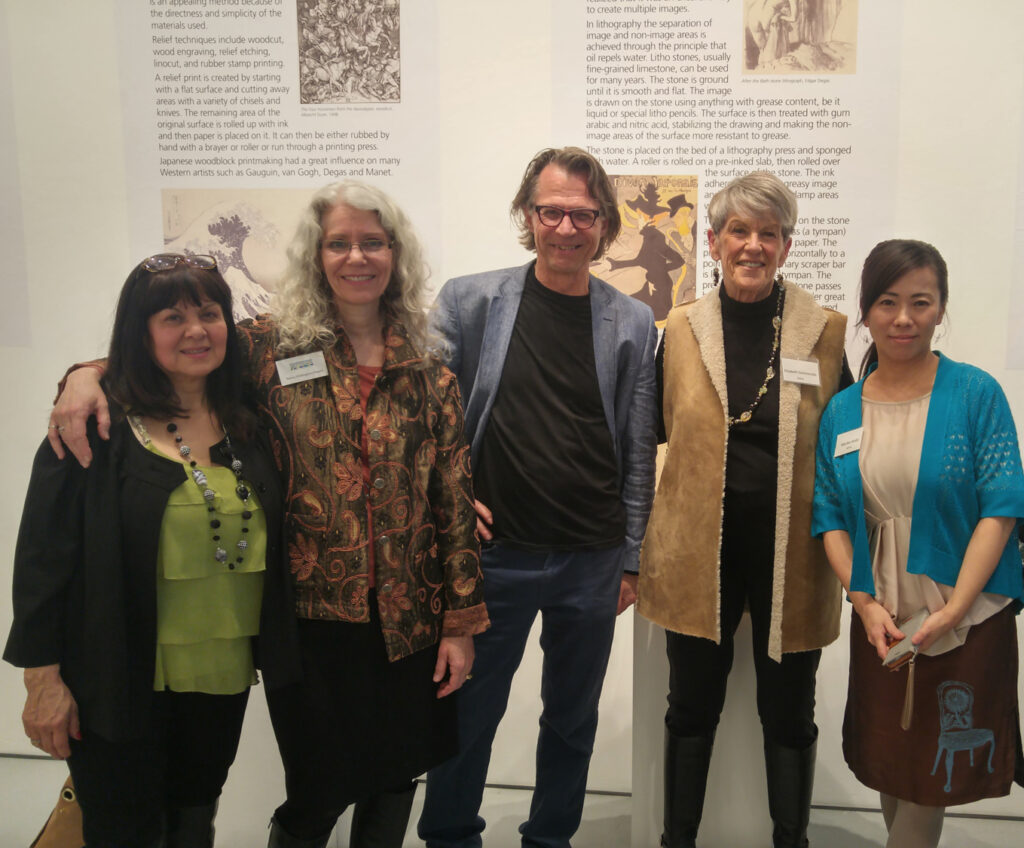 Now, Nancy leads North Van Arts into their 50th year, and their mandate to support emerging and established artists and connect arts and culture to the ever-growing community on the North Shore is thriving now more than ever. "it's interesting to me, as someone who grew up here and come back, to see the evolution of diversity," Nancy says. "It was a bit of a rocky road there for a while, but I think we've come a long way."
Helped along, no doubt, by programs such as the biennial Pushing Boundaries Exhibition celebrating contemporary First Nations artists, the annual Harmony Arts Festival, and the upcoming Cultural Mapping Project that will launch in 2020 that brings together all three municipalities with two First Nations and members of tourism, government, and arts organizations of all stripes to document and highlight the incredible work being done on the North Shore. "I think the North Shore is about to take the next step into the calibre of work being done here," Nancy says. "We're very excited."
Work that, Nancy believes, can spur real progress as our world evolves. "We're about to move into a strategic five-year plan now, where reconciliation and climate change will be at the top of the list," she says. "There's a role for the arts in this, where we can help our community to stay positive and see a future through these changes."
And through it all, Nancy will be there with sleeves rolled up, just as she always has, to create and protect a space for artists to shine, on stage and off.
Story by Wade Kinley for West Coast Curated