By Brittany Tiplady
On September 21, Whistler's Audain Art Museum unveiled an ambitious, multi-room exhibit dedicated to showcasing three pivotal years in Emily Carr's expansive and iconic career.
Emily Carr: Fresh Seeing – French Modernism and the West Coast, a collection of up to 50 pieces, co-curated by Kiriko Watanabe and Dr. Kathryn Bridge (a Carr expert) focuses on the works produced by Carr during 1910, 1911 and 1912 detailing an important, transitional period in her career.
Emily Carr (1871-1945), arguably one of Canada's most beloved and critically acclaimed artists and writers, "was most heavily influenced by the landscape and First Nations cultures of British Columbia."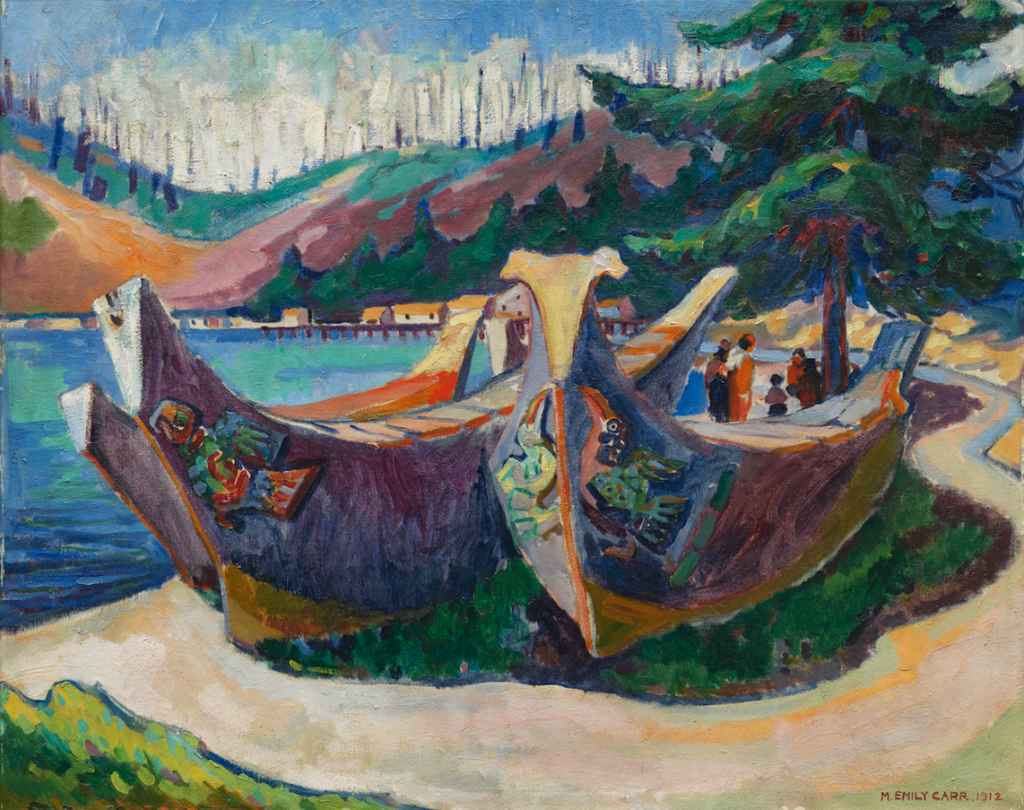 "This is, by far, the largest historic exhibitions that the museum has put on in it's three and a half year history. There are works from upwards of 30 collections from across Canada. There are works from New Zealand, Scotland— it's the most comprehensive, historic undertaking that we've put together," says Curtis Collins, Director and Chief Curator at the Audain Museum. "There's only been one other show that touched on this subject and that was in 1990 at the Vancouver Art Gallery.
From 1910-1912, Emily Carr went to France for an extended period of study. In that time she engaged with three different art instructors as well as attended a French salon academy and that would result in Carr embracing what Collins refers to as, modernist aesthetics.
"Really, that was a moment in the European Avant-garde where there was a dramatic shift during what's referred to as post-impressionism," explains Collins. "What that means is, artists, for example, Matisse or Picasso were really divorcing themselves from the long-held renaissance tradition of using a painting as a picture but where the emphasis is on creating a three-dimensional effect. In other words, creating an image that has depth to it."
Carr had an inkling that this art movement was going on Europe, so she saved the necessary funds, and made her way from her home in Victoria, BC to France, travelling for two weeks across Canada, and eventually making her way to Europe by boat.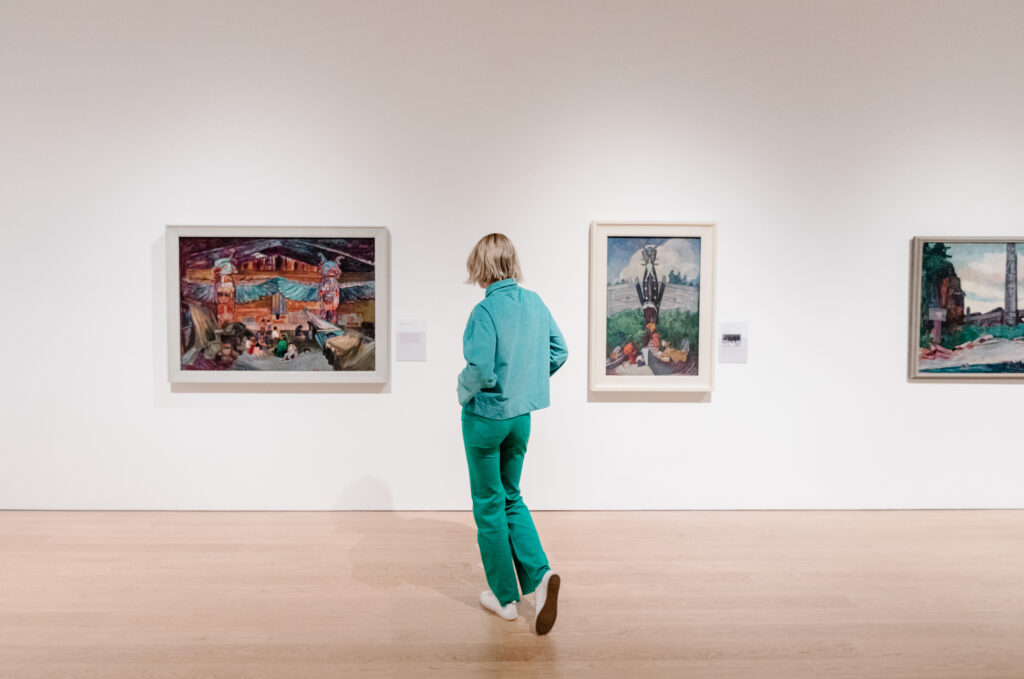 "Carr's work before she goes to France is very somber, gray, brown, green tones. When she returns, you'll see an incredible change using blues and purples laid out in a very flat fashion with pure colour," says Collins. "That pure colour element is related movement happening in Paris at that time that was known as the Fauve. That's how Matisse and Picasso were referred to [as their works displayed] high-keyed colour and the flat application of paint."
Emily Carr: Fresh Seeing – French Modernism and the West Coast, was curated in roughly 18 months—a true herculean effort by Kiriko Watanabe, Dr. Kathryn Bridge and the Audain Museum team.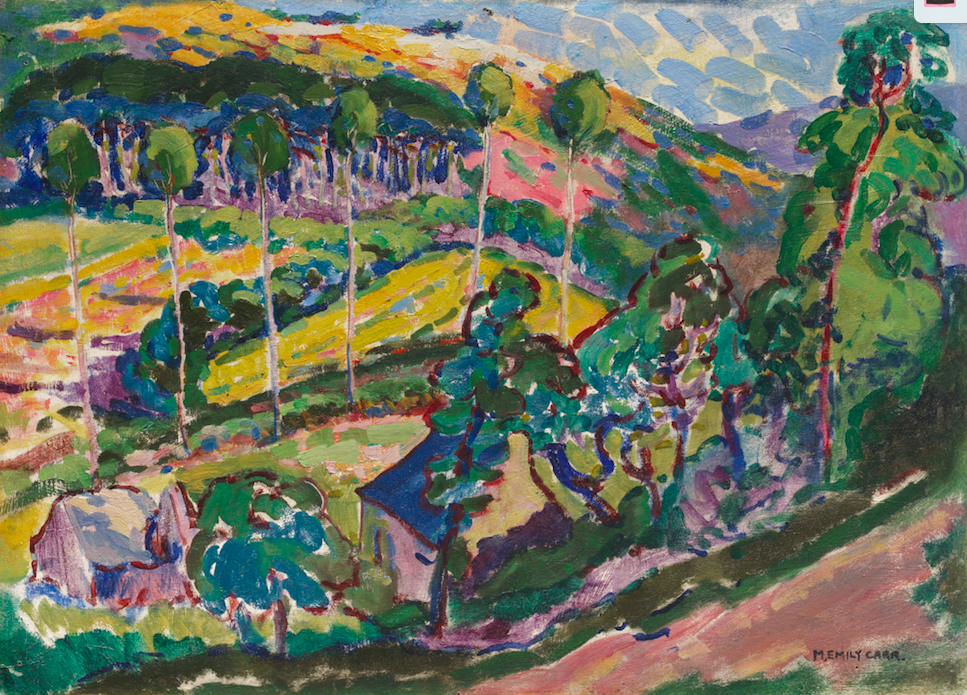 "Kathryn, we sent to France last year and what she did was follow the footsteps of Emily Carr through her travels in France and actually physically locate a number of the scenes in her paintings that had misassigned locations in France. So as a contribution to Emily Carr scholarships, this exhibition is a major move forward," details Collins.
"In the last section and room of the show, when Emily returns to Vancouver and Victoria, she then goes on a trip up to Haida Gwaii. Kirko went up to Haida Gwaii and took with her [a copy of digital] images that Emily had made in 1912, and showed them to a number of First Nations artists and got their responses. A really necessary part of learning about Carr's work is having the First Nations people that she represented in these images. Those responses are part of Kiriko's essays in the book. We have a full colour, illustrated book that is 157 pages long, hardcover, again, a major achievement for the museum to have this book in the collection."
In addition to paintings, Emily Carr: Fresh Seeing – French Modernism and the West Coast, displays other mediums of work, including postcards that Emily wrote from France to various people in Canada.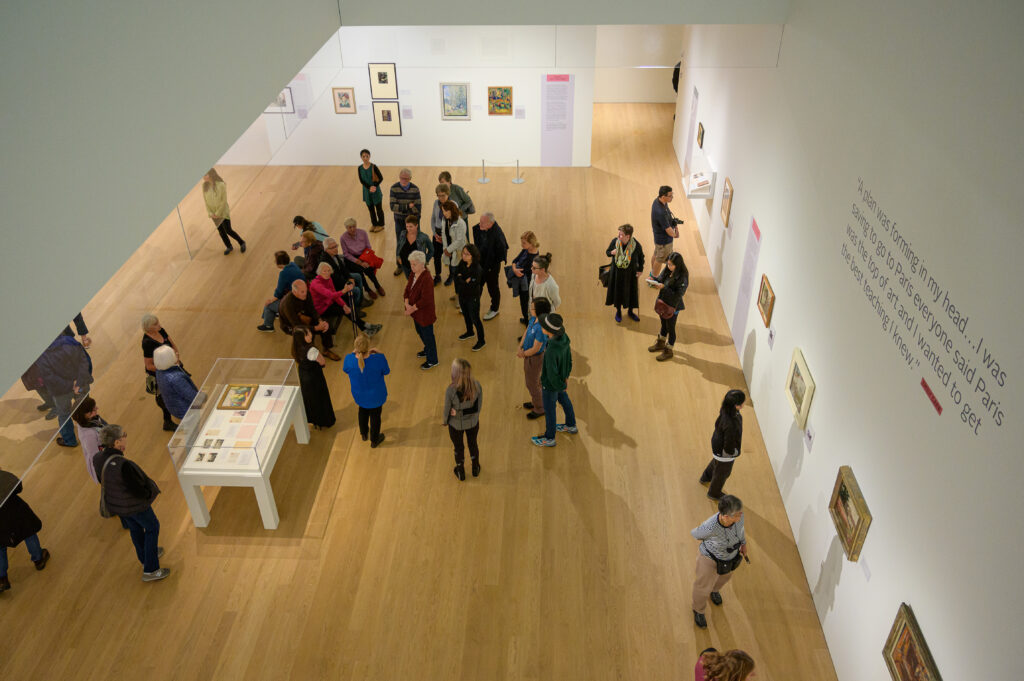 Guests who visit the Audain before January 19, will be treated to two rooms full of rare, relatively unseen works from France. This exhibit, an impressive, bold undertaking, provides viewers who are more familiar with Carr's later work, post-1911, with a better understanding of her dramatic career shift, and how she arrived at a high keyed colour palette.
Emily Carr is a pivotal BC artist, and one to a certain extent, is underrated at an international level," concludes Collins. "And what Carr was doing in 1912 was by far the most radical move that any Canadian Artist would make."
Emily Carr – Fresh Seeing: French Modernism and the West Coast is on at the Audain Art Museum until January 19, 2020.