01sep11:00 am01oct6:00 pmTania Marmolejo: The Dream and the Voyage(september 1) 11:00 am - (october 1) 6:00 pm 228 Abbott StreetEvent Type:Art EventAdmission Type:Ticketed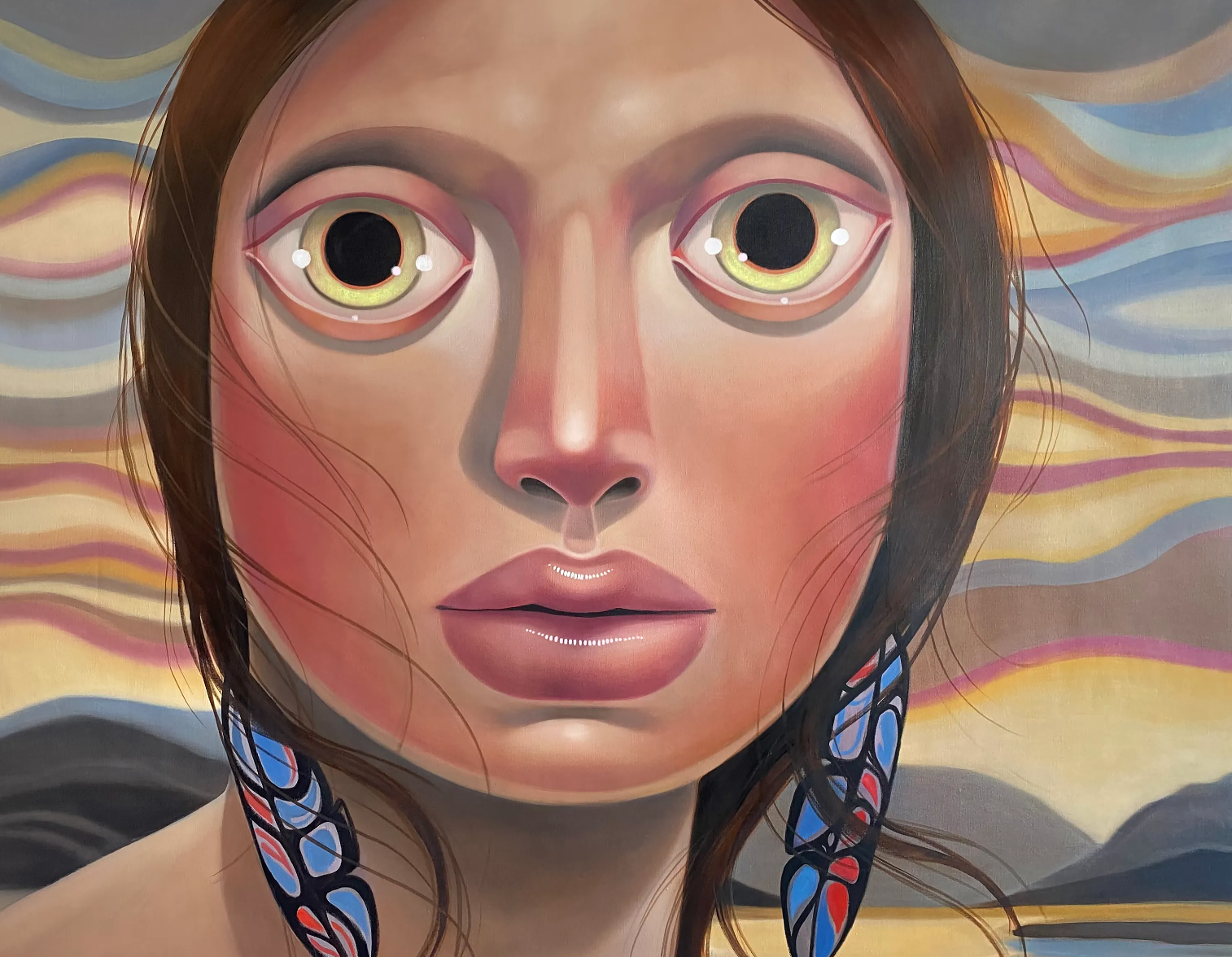 Event Details

CICA Vancouver is pleased to announce Dominican-born artist Tania Marmolejo's first solo exhibition in Canada, opening from September 1st to October 1st, 2022. On view at the Centre of International Contemporary Art are 14 pieces of new paintings inspired by the artist's personal experience in Vancouver and the surrounding wilderness of the lower mainland. The large-scale portraits of women within coastal landscapes provokes contemplation and resonance with the characters' expansive and nuanced facial expression. The enigmatic eyes of her characters lead viewers into a labyrinth of familiarity and unfamiliarity, making us yearn to delve into the stories of the imagined characters she creates.

Exploring the delicate, complex, and sometimes hidden emotions of women is like navigating through a forest; The deep and intricate expression is influenced, if not confined, by the sociocultural system. Women are often expected to hide their sensitivity and internalize negative emotions such as sadness and anxiety. Marmolejo has captured the subtlety in these emotions and created fascinating illustrations of their micro-expressions. The artist frees her characters by allowing them to direct her brushes, resulting in an unexpected and compelling image on the canvas. The flood of genuine emotions brings them to life and connects with the audience.
Time

September 1 (Thursday) 11:00 am - October 1 (Saturday) 6:00 pm
Location

Vancouver Centre of International Contemporary Art

228 Abbott Street