31mar(mar 31)9:00 am03may(may 3)5:00 pmSpeaking in Skins and Skirts(march 31) 9:00 am - (may 3) 5:00 pm 335 Lonsdale AveEvent Type:Art EventAdmission Type:By Donation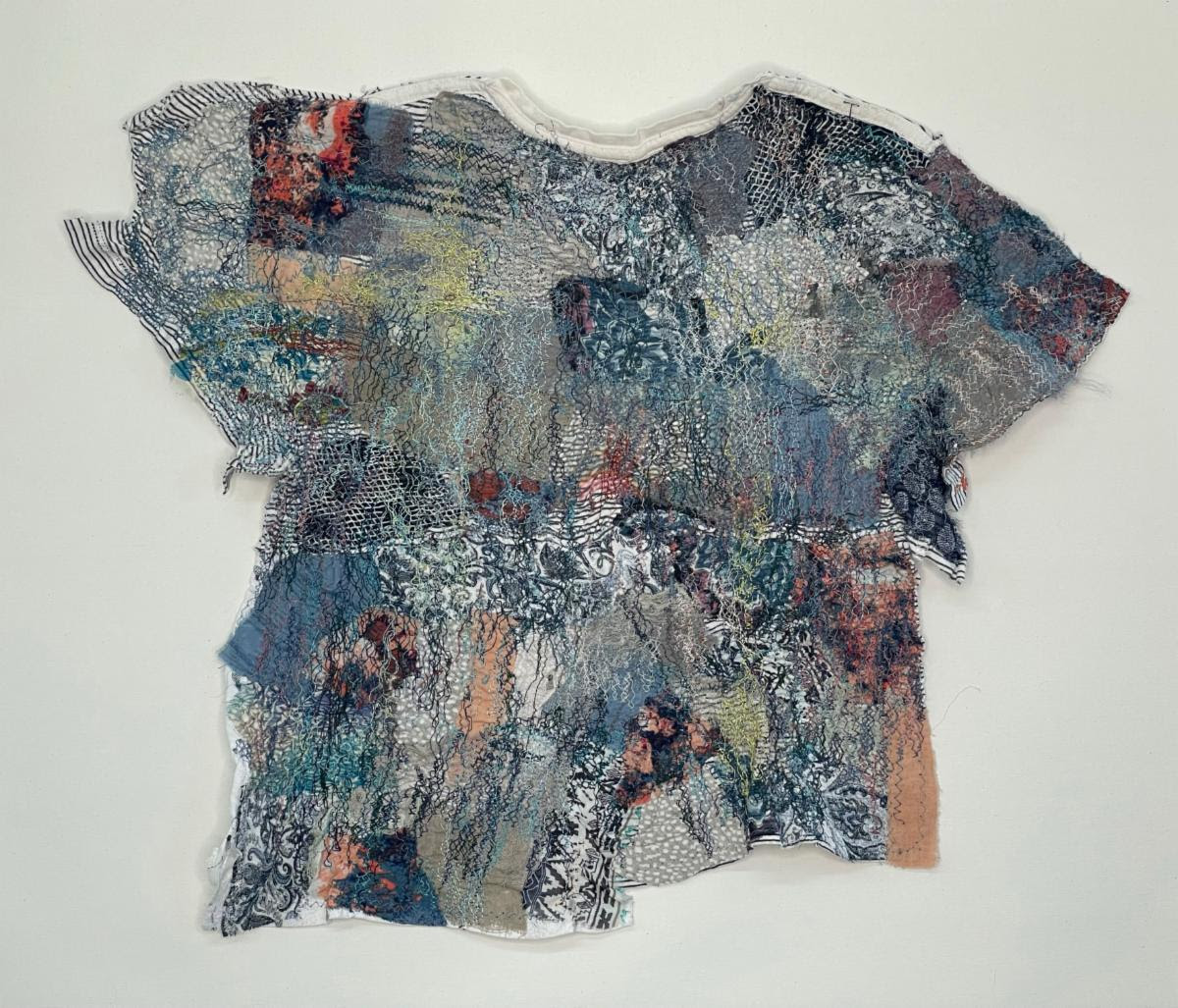 Event Details

Two textile artists and two poets come together in an exhibition based on friendship and mutual appreciation…one medium sparks the other in a confluence of ideas and inspiration.

These artists find themselves revisiting themes of femaleness and autonomy through mythology, narrative, figurative exploration, or abstract expression. Decades of friendship and artistic expression have allowed them to persevere in the face of heartbreak, hopelessness, and rage.

Eleanor and Elizabeth's new work is the latest installment of an ongoing collaborative journey based on the ancient and intriguing gesture Anasyrma: to raise the skirt. The spiritual implications of Anasyrma are profound. While inciting transformation, it encourages laughter as a conduit to renewal. It resonates in art through time, from the mysterious things concealed beneath skirts in fables and fairytales to the compelling image of Marilyn Monroe's skirts billowing over a subway grate.

Jane has been making, destroying, and remaking her artworks for decades. Recent work with recycled clothing feels like a further exploration of the permanence/impermanence of materials, perhaps an attempt to salvage their usefulness for her. Our domestic cloth, be it clothing, or other household fabrics, eventually makes its way to the landfills, where it slowly disintegrates and returns to the earth or not. Working with these frail, worn-out textiles, Jane, feels like a tender gift, an opportunity to rediscover their marks, shapes, and stories, perhaps creating new histories and future possibilities.

The Skin Series was begun early in the pandemic during a year of uncertainty when physical vulnerability and human resilience went hand-in-hand. Jude Neale's stream-of-consciousness poem, Where We Stood, provided the impetus for this ongoing body of Jane's work about our journeys – those hundreds of conversations that have occurred over the years between two women, mothers, poets and artists.

Through this exhibition, these four artists aim to share the methods and means of artist and writer working together, both sustaining work over a long period in productive collaboration and coming together to focus the working collaboration for exhibition; in other words, to speak the language of that communication fluently.
Time

March 31 (Friday) 9:00 am - May 3 (Wednesday) 5:00 pm
Location

Cityscape Community ArtSpace

335 Lonsdale Ave