04mar10:00 am04jun5:00 pmHard-Edge(march 4) 10:00 am - (june 4) 5:00 pm 750 Hornby StreetEvent Type:Art EventAdmission Type:Ticketed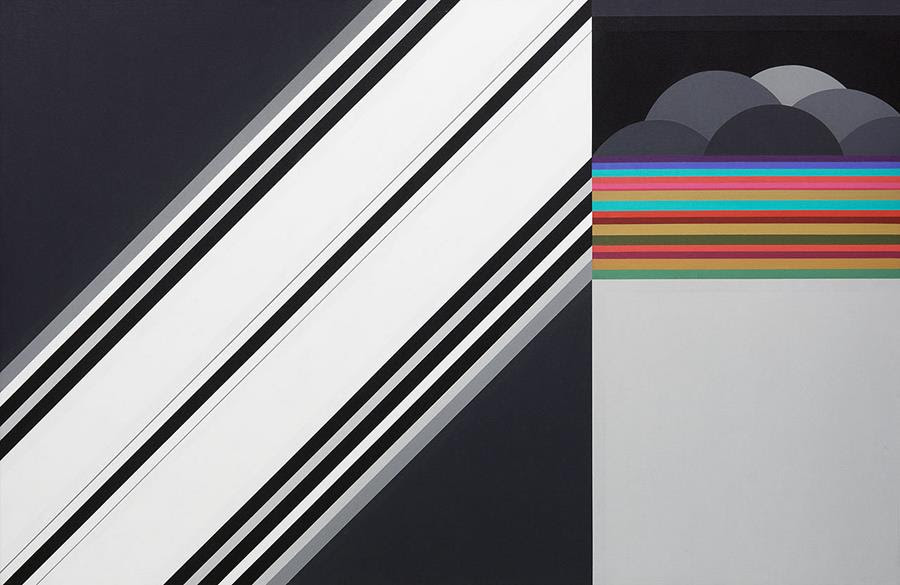 Event Details

Drawn exclusively from the Vancouver Art Gallery's permanent collection, Hard-Edge is a new exhibition curated by Dr. Richard Hill, Smith Jarislowsky Senior Curator of Canadian Art, encompassing a broad selection of hard-edge abstract paintings from the 1960s and 70s. Audiences are invited to immerse themselves in the brightly-coloured and iconic works by artists from Canada and the US, such as Jack Bush, Roy Kiyooka, Guido Molinari, Frank Stella, Takao Tanabe and Joan Balzar. The selection includes important acquisitions, some of which have not yet been shown to the public or displayed in this century.

The exhibition features two rare and highly-regarded paintings, Infraction #01 and #02 (pls confirm titles), by BC artist, Joan Balzar, which were recently acquired for the Gallery's permanent collection in December 2022. Completed in 1967, these two works predate a historical fire that occurred at Balzar's home studio in 1970, where many of the artist's pieces were tragically destroyed. Hard-Edge is the first exhibition to present these works to the public since their acquisition.

The exhibition title, Hard-Edge is a direct reference to the aesthetic movement that emerged globally in visual art following the post-war period. Jules Langsner, a California-based art critic, was the first to give the movement its enduring name, "hard-edge abstraction".  Characterized by compositions of flat areas of colour separated by crisply defined transitions, hard-edge has had a profound influence on visual culture since its origination and can be identified everywhere from the walls of renowned galleries to commercial advertisements and contemporary product packaging.
Time

March 4 (Saturday) 10:00 am - June 4 (Sunday) 5:00 pm
Location

Vancouver Art Gallery

750 Hornby Street