Dorothy Doherty is a contemporary mixed media artist living and working in Vancouver. Involved in visual arts her entire adult life, she works in a variety of media, including painting, drawing, sculpture, printmaking and ceramics, and by honouring the materials and revealing her process, she creates "artwork that stimulates the imagination and moves the soul."  Taking inspiration from the world around her, Dorothy examines how the world works, especially from an ecological standpoint, considering the ever-shrinking wilderness as a result of the growth of our cities and the ultimate consequences of these conditions.  
1.     What medium do you work in?
I work in a variety of media … acrylic, mixed media, oil paint, and drawing.
2.     What are you working on right now?
I am working on two series, one is mixed media on panel. The other is painting abstract botanicals with acrylics and oils.
3.     How does the city or community you live in inspire your art or artistic process?
Even though images of my surroundings are not always evident, the surroundings are often interpreted and rendered with semi-abstract imagery.
4.     What piece of artwork changed your life?
I can't say for sure. I have been an artist since the age of 17, and am now a "mature" individual. But my painting instructor at art school, Peter Aspell, may have been somewhat instrumental in the formation of my art practice.
5.     Where do you go in your community for inspiration?
I really don't have to go anywhere. Inspiration is everywhere in my community. Seasonal changes, dark shadows contrasted with light … these are only two of the conditions in nature that excite me.
6.     What is one word or phrase you use all the time?
You can do it !!!
7.     Who would you most like to sit next to on a flight across the country (dead or alive)?
Anselm Kiefer or Joseph Beuys. Better yet, Anselm Kiefer AND Joseph Beuys.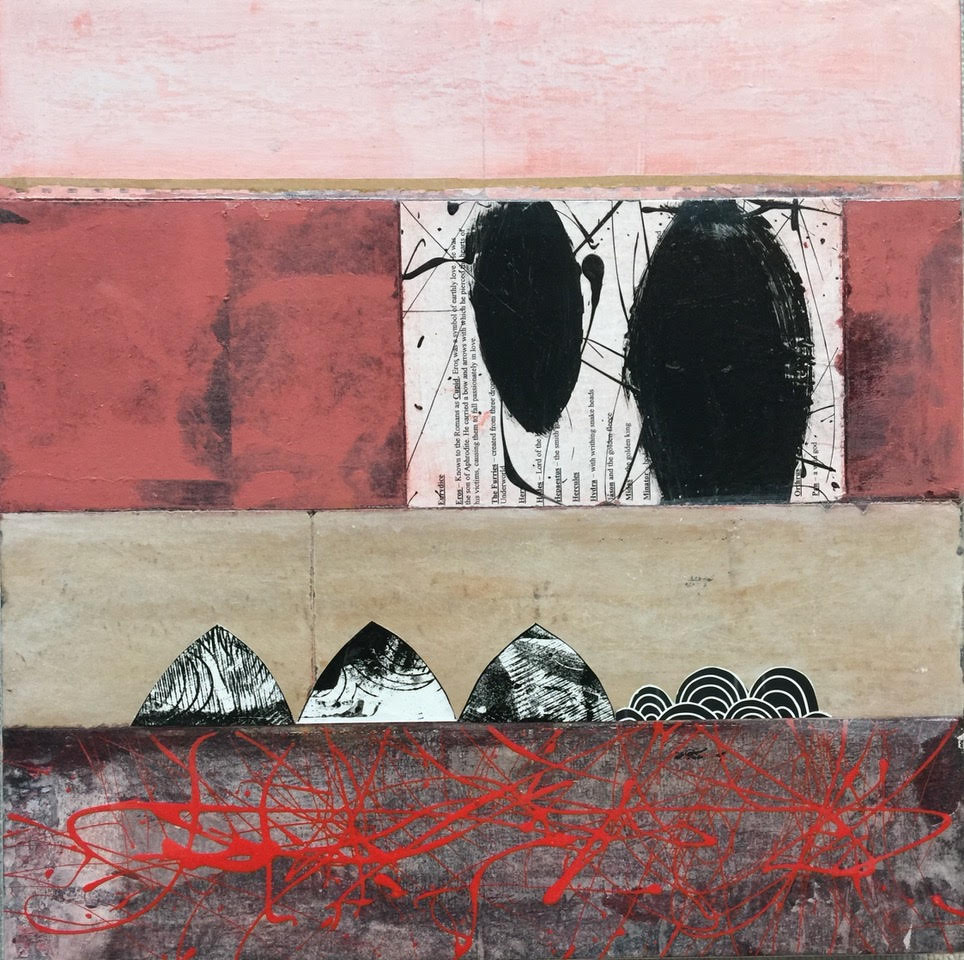 8.  What was the first album/record you bought with your own money?
Edit Piaf
9.  What book should everybody read?
Anthony Adverse (might be a bit too long and too old for most people).
10.  What can you not get enough of?
Money
11. What can take a hike?
Depends on how we read this question. Anybody CAN take a hike, as long as they are ambulatory.
12.  What is your favourite invention of the last 100 years?
The digital camera
13.  What is the greatest lesson you ever learned?
Too many to choose from … perhaps learning generosity from those in my family and those I care for.
14.  If you could have any talent (other than yours) what would it be?
I would love to be a dancer, and then maybe a scientist.
15.  Where would we find you on a day off?
Thankfully, there are no days off in my life. I am grateful that I can work at what I love (and things that are necessary), every day of the week. You would find me in front of the computer, or in my studio working on art projects.
Learn more about Dorothy's work at www.dorothydoherty.net.

Artist Inspiration highlights local artists working in different mediums and communities in a series of 15 questions so you can get to know them a little better.