Another fantastic piece of art has appeared at a nearby Vancouver transit station! We love these pop-up projects that give a boost of discovery while exploring the city, even for locals. This series is all about the fantastic culture you can see by bus, train, and boat- and in this case, right at a central hub of transfer and connection.

Part of the Capture Photography Festival, this public work by Soloman Chiniquay and jaz whitford adds a bit of added perspective to the Broadway-City Hall Canada Line station. Titled "Ake Huchimagachach Ena (I'll see you again mother) Ake Huchimagachach Ade (I'll see you again father) series," the collaboration between the two artists consists of digital images manipulated with superimposed acrylic, oil, and ink. "Ake Huchimagachach," means "I'll see you again in this life or the next" in Stoney. As there is no word for a definitive "goodbye" in the Western Indigenous language, the phrase offers a gesture to preserve relationships and community.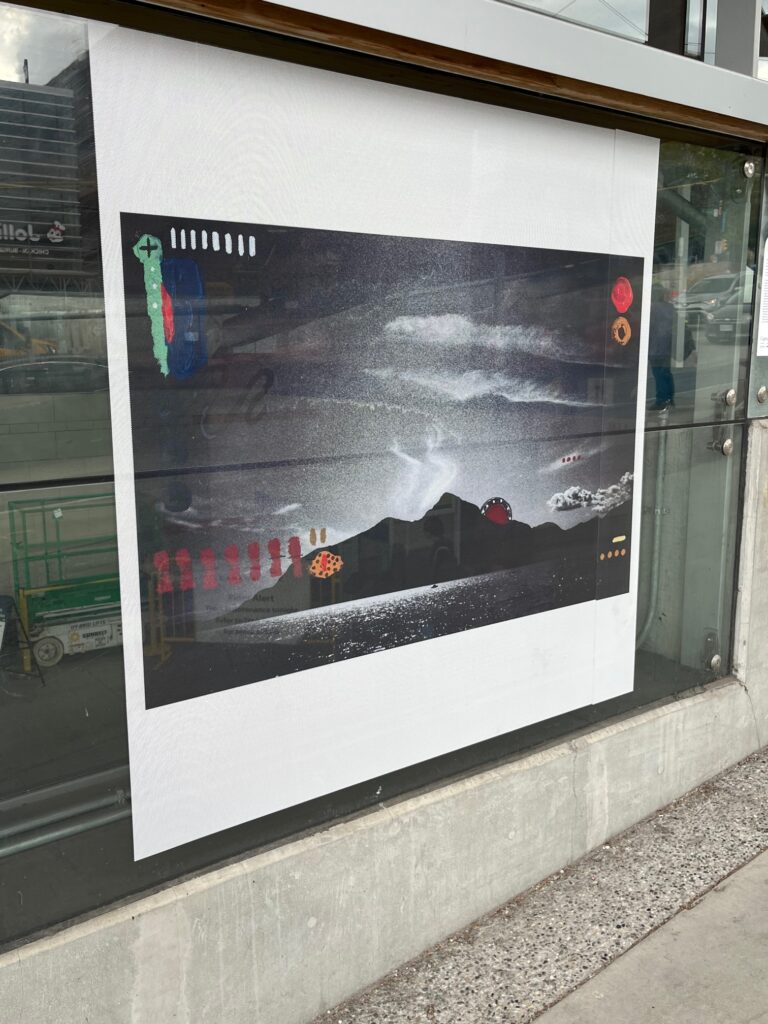 The large-scale pieces of this project similarly create a sense of preservation for land. Whereas it's not something to say goodbye to in the colonial sense of transaction, but something that lives and has its own agency. As the write-up for the piece states, the artists create "cultural memoirs, enlivening the mundane of the colonial condition with colourful markings that re-root Indigenous accounts of place and land."
With the title referencing cyclical departures, Chiniquay and whitford allude to how transient we are in terms of place. We may come and go, but our home will always stay in the same spot, and that requires consistent stewardship. 

The pieces on display are from a larger collection by both artists, also titled "Ake Huchimagachach Ena, Ake Huchimagachach Ade." You can see the complete collection currently on display at Art Speak Gallery in Gastown until July 1, 2023.
For more details on the project, visit: capturephotofest.com/public-installations/works-from-the-ake-huchimagachach-ena-ill-see-you-again-mother-ake-huchimagachach-ade-ill-see-you-again-father-series/

Broadway-City Hall Station: Hope on the Canada Line, and hop out at the station!
To easily plan the route for your next artistic outing, you can use the TransLink Trip Planner.