This may be the start of a month spent mainly indoors, but luckily for us, the creative community is more than up to the challenge of keeping us engaged. Artists, performers, and curators have been adapting their output to keep audiences on the edge of their couches. Here are our picks for artistic diversions you can watch from home.
Sunday Service Improv
This weekly Main Street comedy staple has become one of Vancouver's most revered improv showcases. Well accustomed to thinking on their feet, the band of writers and comedians have seamlessly moved their show online without losing any creative spirit. The absurdity of the performers attempting to act off of remote scene partners boosts the comedy even further, and you'll be cracking up as they navigate through the occasional technical difficulty.
Get your scene suggestions ready, and visit https://www.facebook.com/SundayServiceImprov for the next show.
Pippa Lattey 'Into Orbit': Virtual Artist Talk and Tour
With Pippa Lattey's latest show, the Vancouver based artist has found life in the inanimate. Exploring the relationships between the everyday objects we so routinely ignore, Lattey puts them at the centre of their own universe. With a shampoo bottle, rocking chair, and rolling pin as cast members of this moving installation, Lattey pushes beyond their intended use and into new strata of purpose. Like a good Rube Goldberg machine, the sum of it's many parts gives way to something that's beautiful in its simplicity.
Join the tour on April 2 at 7pm, and keep watching as the artist will be on hand to answer questions. For more information, visit the event Facebook page: https://www.facebook.com/events/261921311475677/
Vancouver Quarantine Performance Project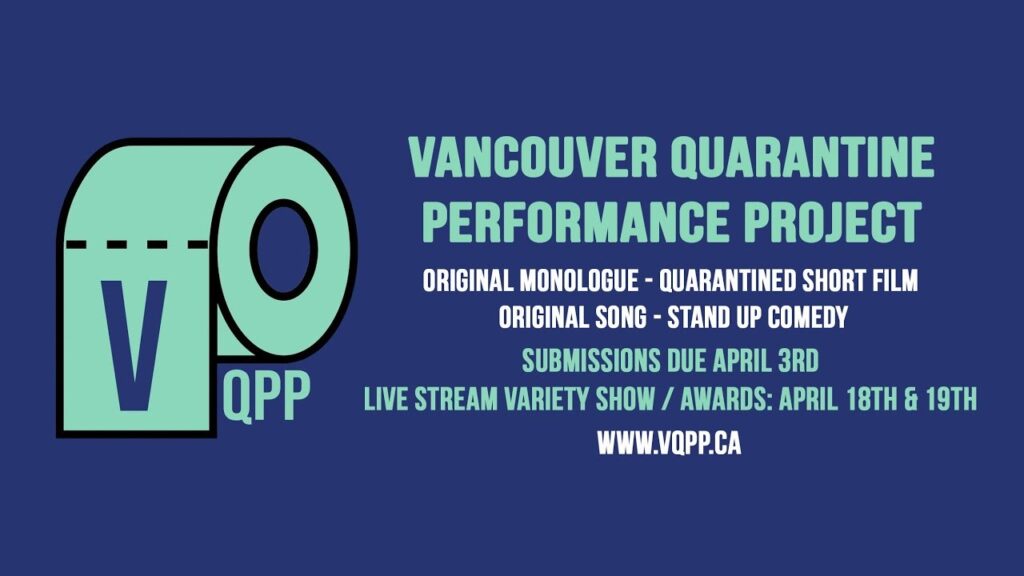 Watching so many public events and shows being cancelled, Vancouver filmmaker Joel McCarthy had had enough. He created this remote film festival with the hope of keeping creative minds sharp, despite the isolation. With a deadline for submission of April 3, the project has four performance categories- original monologue, short film, original song, and comedy routine. Each entry must not have been performed before and must be filmed at home or within the confines of quarantine. While McCarthy is getting many submissions, the top videos will be showcased on April 18th and 19th, with awards being given to the very best. If you're ready to scratch that creative itch, you can submit your offering at filmfreeway.com.
The live awards and variety showcase will be shown on YouTube, but keep updated on event news on their Facebook page.
Mailchimp Presents SXSW 2020 Shorts
When South by Southwest was cancelled in early March, many small film projects lost their chance at getting widespread exposure. The Austin Texas music/film/interactive media festival has become an annual showcase for talented independent filmmakers, much like The Sundance and Toronto film fests. Thankfully, email marketing company, Mailchimp has stepped up to distribute all the short film entries online. You can now experience the hotbed of talent that the festival attracts without ever booking a plane ticket. Scan through the projects on their website, and watch the first steps of each burgeoning filmmaker's career.
Schaubühne am Lehniner Platz: Coercive Measures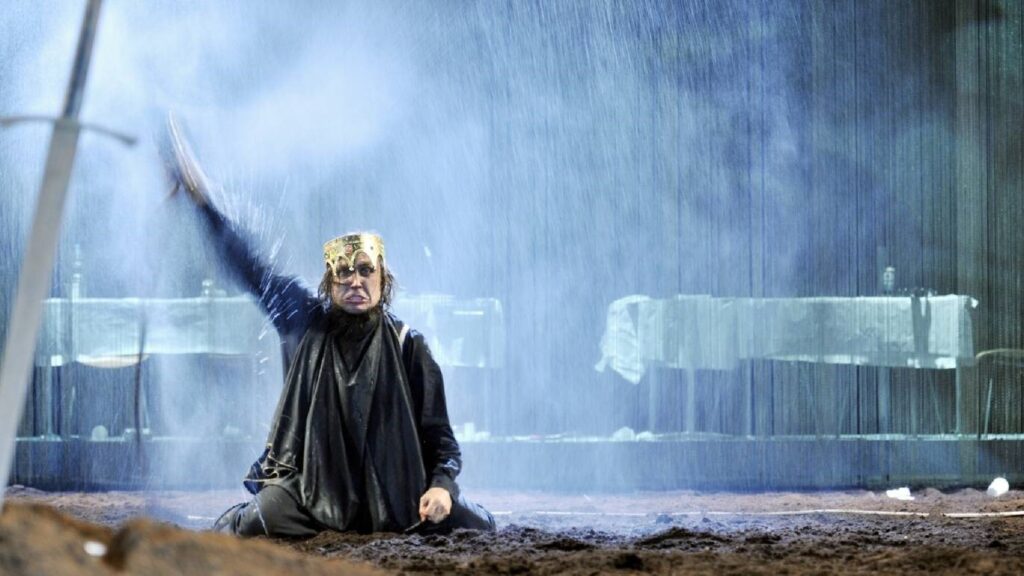 The Schaubühne am Lehniner Platz is considered by many to be one of the most innovative theatre companies in the world. Pushing performance and staging into directions bordering on avant-garde, the influence of this renowned Berlin company can be felt on stages across the hemispheres. With the theatre doors currently closed, Executive Director Thomas Ostermeier has opened up the company vault to share past productions online. Scheduled until April 17, each night will present a different show from Schaubühne's storied portfolio. While many of the performances will include English subtitles, those that don't are worth viewing for the sheer level of artistry alone. Be sure to catch their now-famous staging of Hamlet on April 1. For the full performance schedule, visit their official site at schaubuehne.de
24 Hour Plays- Viral Monologues
Written within a 24-hour time frame, these monologues are all written and performed by fellow quarantined citizens, some more famous than others. Watch as comedians like Rachel Dratch and David Cross bring life to the words of notable writers such as David Lindsay-Abaire, Monique Moses and Jesse Eisenberg. Free from the longer production schedules of traditional film and theatre, these professional creators share the sense of excitement and urgency that a tight deadline can drum up. You can watch all the most recent entries at 24hourplays.com.
Written for West Coast Curated by Mark Shelling