By Miret Rodriguez

In his 2016 Montecristo Magazine story "Vancouver in the Seventies; Pivotal decade" artist Douglas Coupland said, "I have this belief that Vancouver becomes a new city every ten years and since the seventies, we've been four other different cities in between".
Admittedly, I wasn't born in the 70s and didn't arrive in Vancouver until 2007, but even with this short hindsight of the Lower Mainland, I too, can attest to this city's perpetual transformation. People come and go, the skyline changes, impressive developments are built, some galleries close, some expand, and YES, new ones sprout!
Of course, the pandemic caused another shift throughout the city, but I'm thankful that these spaces could join the local art community and flourish in such an uncertain time.
Each one has quickly evolved into a dynamic and welcoming space to appreciate contemporary expression and culture.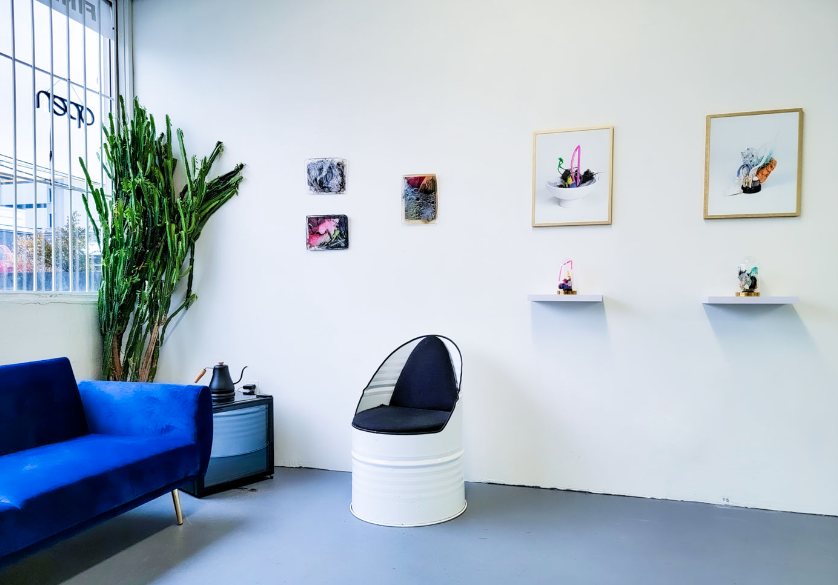 During the pandemic, photographers John Goldsmith and Anna Kasko collaborated in renting a 750 sq ft space on Clark Drive to run their respective businesses. The gallery soon became home to both PrintMaker Studio (fine art printing) and Kasko Frame Works (framing), and a community arts hub was born.
They call it a "collaborative third space" where a printing studio, framing workshop and an exhibition space create a unique "one-stop" shop for local artists and the emerging art community.
Recent exhibitions have included the work of Genevieve Dionne, Emma Lehto, and Ed Spence. 560 Gallery regularly hosts talks and workshops open to the public
@560gallery
560 Gallery is located at 560 Clark Drive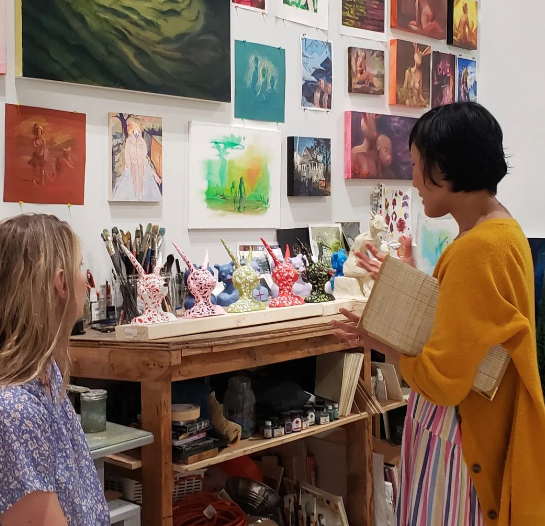 With a background in architecture, fine arts and furniture design, Mark George founded and now directs August Studios in East Vancouver. Decked with wooden trusses, the building proudly hosts artists, designers, and makers to work, learn, and collaborate. August Studios is highly invested in Vancouver's art community, offering artist studio spaces, workshops, and exhibitions. Their workshops range from clothing mending to linocut printmaking.
In February 2022, after about a year of sharing space with Studio Fundamentals, August Studios moved to its current 1,000 sq ft location on E Pender St.
Despite its name, August Studios is open all year round, rotating exhibitions about every three weekends.
Recent exhibitions have included the work of Clotilde Orozco, Tyler Toews and 24 more local artists during their $100 or Less group exhibition.
@august__studios
August Studios is located at 1320 E Pender St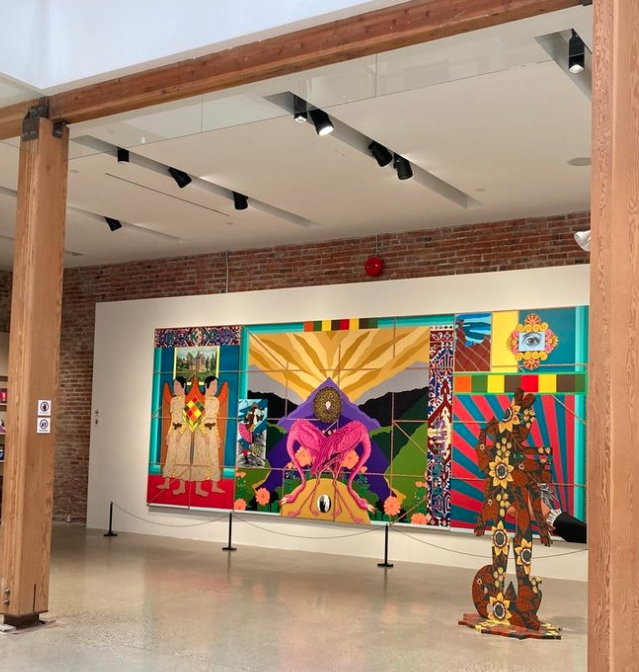 This brand new non-profit gallery opened to the public in April 2022. The Center of International Contemporary Art (CICA) focuses on bringing international artists to Vancouver and connecting them with the local community
I spoke with co-founder and curator Viahsta Yuan, who told me that although the organization was formed in 2021, they only found this 1889 two-storey heritage masonry building at the end of 2021. CICA took over the unfinished lease and adapted the 5,000 sq ft space to a flexible white-wall exhibition space while preserving the natural beauty of the historic brick walls.
Recent exhibitions have included the work of Amir H. Fallah, Esther Janssen, and Madeleine Bialke.
@cica.vancouver
CICA Vancouver is located at 228 Abbott St
Admission is $15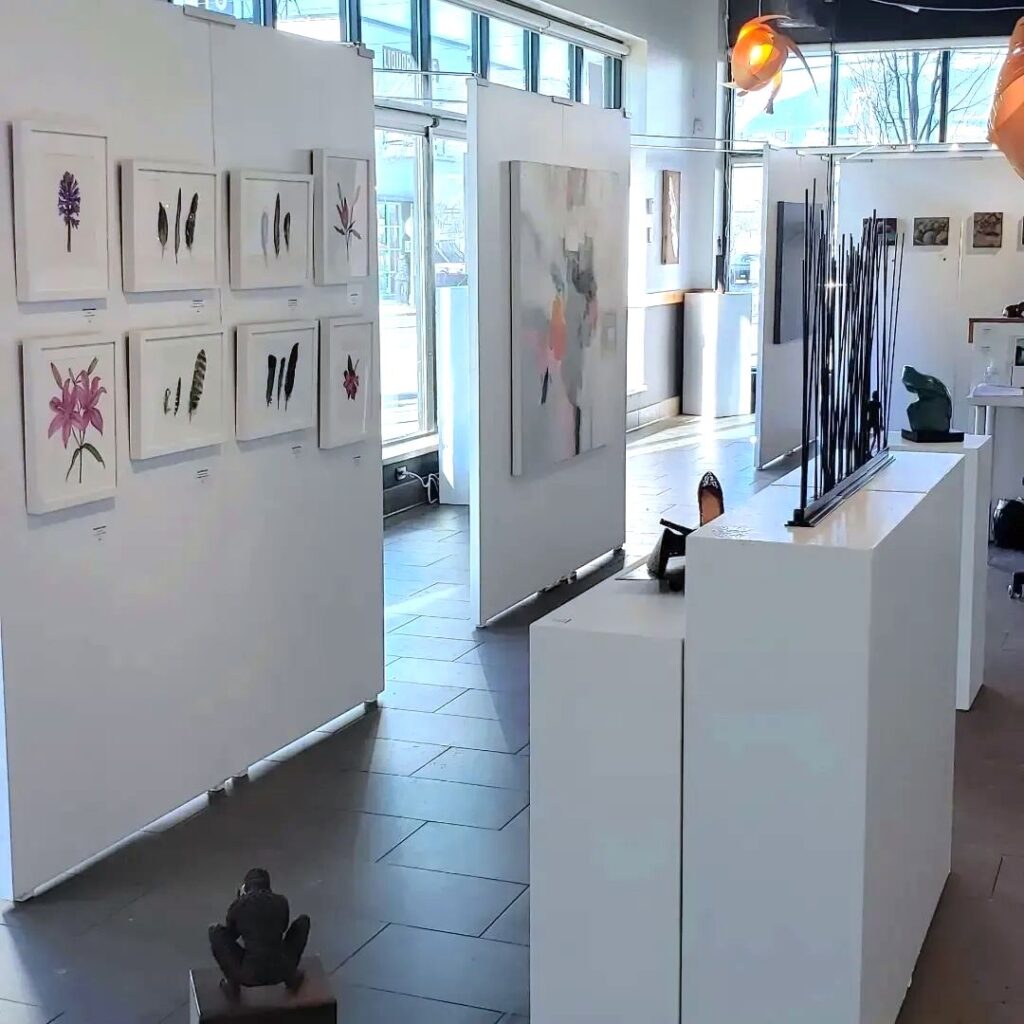 This gallery takes its name from its former and temporary location on George St, in Vancouver. Currently in its second location at the corner of E Hastings and McLean Drive, Gallery George enjoys high visibility and excellent accessibility for walk-by traffic.
Director Theresa Mura told me that the 1,200 sq ft gallery focuses on surveying local and untapped talent in Vancouver, giving many artists the opportunity to exhibit their work for the first time. Gallery George places themed open calls on a monthly basis for artists to apply. Mura says curating these exhibitions is like assembling a fun and diverse puzzle.
The space hosts diverse events like artists' meet and greets, workshops and lectures. Recent exhibitions have included the work of Brian Ball, Dave Kowalchuk, and Valerie Durant.
@thegallerygeorge
The Gallery George is located at 1502 Hastings St E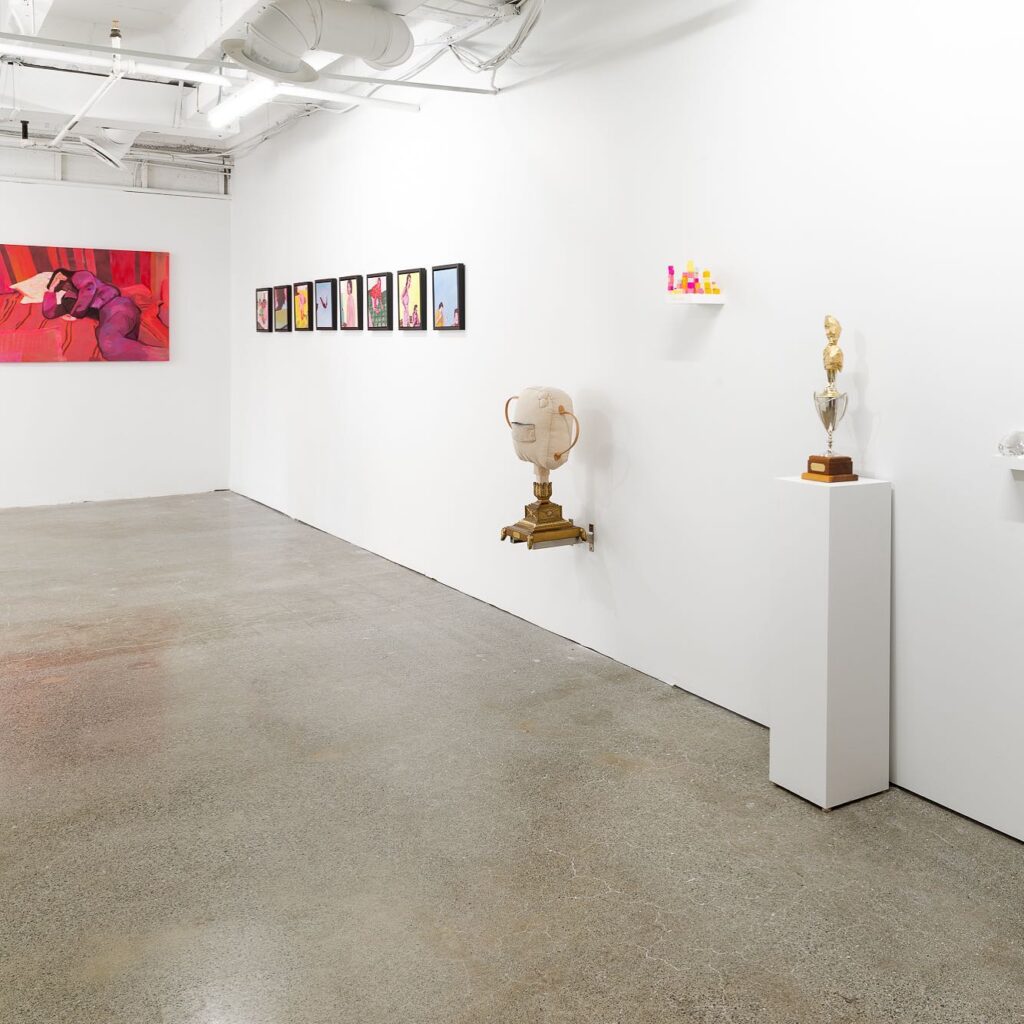 As Vancouver-based artist Shannon Pawliw and Ohio-based artist Barbara Bryn Klare saw many galleries opening online, they decided to do the same in the fall of 2020. One thing led to another, and in November 2021, Shannon Pawliw secured a physical space for THIS Gallery.
Located at the junction between Chinatown and the Downtown East Side at Main and Pender, THIS Gallery hosts vibrant exhibitions, workshops, and events. All of these activities are led by local artists and art educators.
Recent exhibitions have included the work of Devin Gifford, Shawn Shepherd, and Andrea Robin. THIS Gallery curates monthly exhibitions with openings on the first Saturday of each month.
@this_______________________
THIS Gallery is located at 475 Main

560 Gallery: Take the #20 Victoria bus along Hastings, and disembark at Clark Drive. It's only a few blocks south from there.
August Studios: Take the #20 Victoria bus along Hastings, and disembark at Clark Drive. It's even closer of a walk South!
Centre of International Contemporary Art Vancouver: From Water Front Station, walkabout 4 blocks east.
The Gallery George: From Commercial/Broadway Station, take the #20 Downtown bus to McLean Drive.
THIS Gallery: Take the #8 Downtown bus to Keefer Street, and walk a couple blocks north.