By Natasha Ponda 
Apparition Room, the ongoing exhibition celebrating 50 years of the Western Front gallery, pools digitized works from their archives to showcase pieces made by over 50 artists. This is an exhibition for the senses, where the meditative gallery space melds colour, sound and movement.
For the duration of this landmark show, the intimate space is bathed in immersive lighting and dressed with props, and furnishings by artist Nile Koetting. Due to the number of works that span the gallery's collection, the Western Front team devised a creative way to exhibit them all in the small space- creating four different shows in one. For each month of the run, the room is curated with different pieces that complement each other while maintaining the show's overall mood.
This creates an engaging dialogue between the more contemporary digitized works and traditional forms, such as the beautiful ceramics by local potters.  You'll experience performance documentation, video & sound scapes played across various screens, projections, and speakers, while ceramic bowls and cups sit on shelves encased in fluctuating walls of light.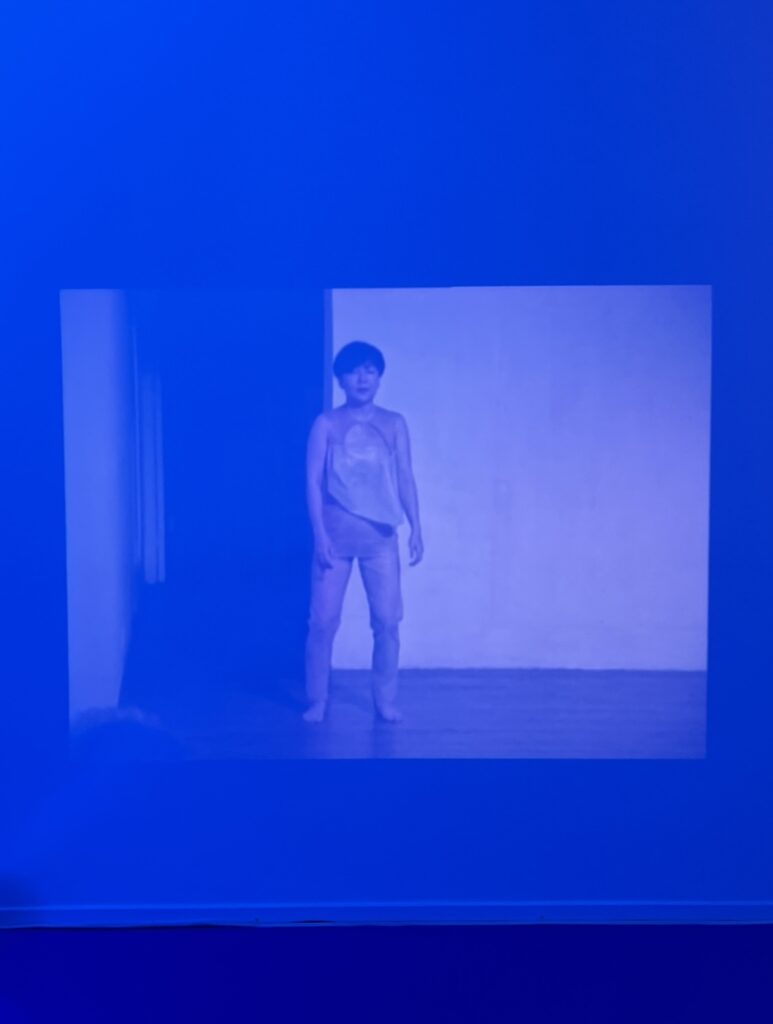 You're welcome to wander the pieces alone and let the liminal atmosphere wash over you, but the guided tours offer another way to experience Apparition Room. Leading you through the gallery, the Western Front team infuses performance elements with their script, which boosts the sensation of being taken into another realm. Tours also include a tea service featuring brews made by artists Bryan Mulvihill and T'uy't'tanat-Cease Wyss- that completely align with the neon zen of the whole show.
As the gallery puts it regarding this exhibition: "The show is a reflection on Western Front's long-standing commitment to artistic experimentation across media and the ethos of art as life." With this in mind, the WF team has done an outstanding job of creating a room to consider 50 years of work, where time can be experienced in curated, reflective moments. 
Apparition Room Runs until April 1, 2023
---
Western Front is a non-profit, artist-run centre located in Mount Pleasant, East Vancouver. It was founded in 1973 by eight artists looking to create a space for the exploration and creation of new art forms.
For the full list of artists included in the show and descriptions of their works, visit westernfront.ca

Western Front: From the Broadway-City Hall Canada Line Station, Take the 99 B-Line to Main Street- it's a 5-minute walk from there!