By Tara Lee

One night, artist Katherine Pickering was walking around with a flashlight. She noticed how the flashlight provided an oval spotlight where she directed it, allowing for a limited ability to navigate her surroundings. Everything else was shrouded in darkness.
Pickering wanted to capture the liminality between light and dark, sight and invisibility, in a collection of works entitled The hour between, showing at the Fort Gallery in Langley until June 18, 2022. Inspired by artist/writer David Batchelor's meditations on how colour behaves differently at night, Pickering began to play with flowing acrylic paint. "If you have a street with light, the light bounces and spills around. For me, it was relating that to the way you move acrylic across a canvas. You can have it spill around and lose control of it," she says.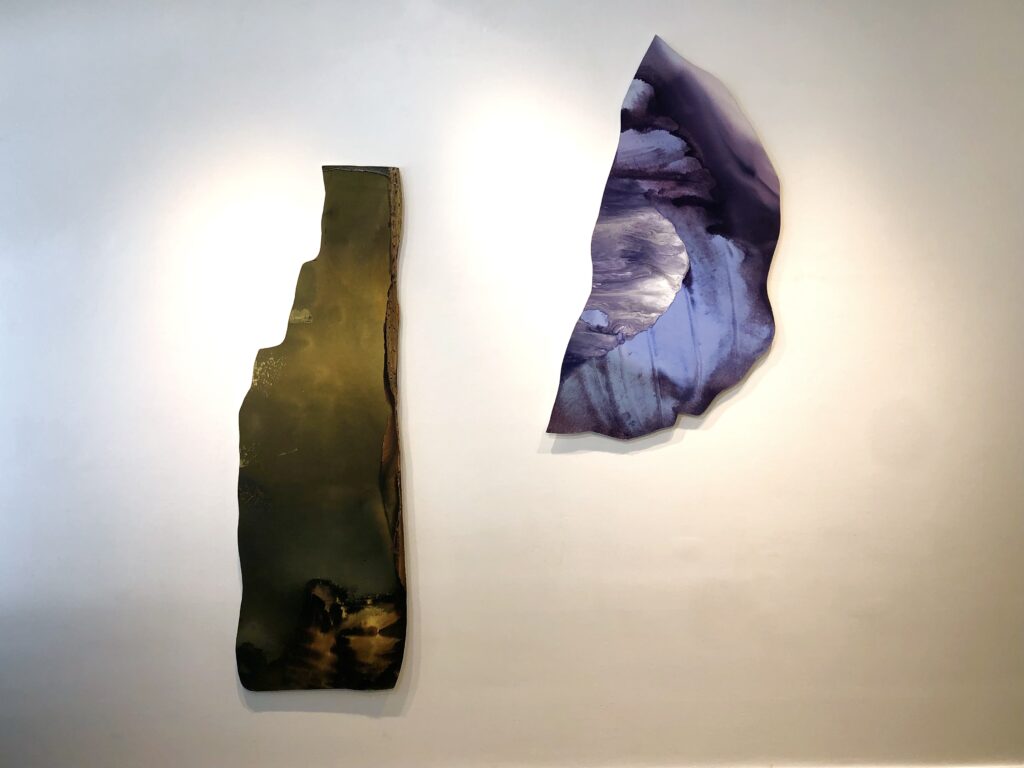 Pickering placed canvases on the floor and then poured paint on them, playing with the liquid aspects of the medium. At first, she soaked her creations in warm water so she could fold them into three-dimensional forms. Pickering then moved on to larger canvases, cutting out organic shapes from her creations and bonding them to rigid panels.
The result is seven pieces that elude categorization. They're sculptural, yet so thin and light they seem illusory, while the pixelated quality of the paint makes them appear photographic. "The paintings are very much about ambiguity, a kind of confusion between two things," says Pickering, who has long been intrigued by the uncertainty of darkness.
While in previous works Pickering explored the heightening of other senses without light, in these new works, she wanted to consider what happens to sight and the body in darkness. "They definitely are silhouettes, which is a big part of seeing at night—the way things are flattened down," she says. Reminiscent of how a flashlight reveals, the sculptures contain dark sections but also luminous ones. Meanwhile, their backs are completely white, almost as if someone has turned on a light, momentarily obliterating all colour.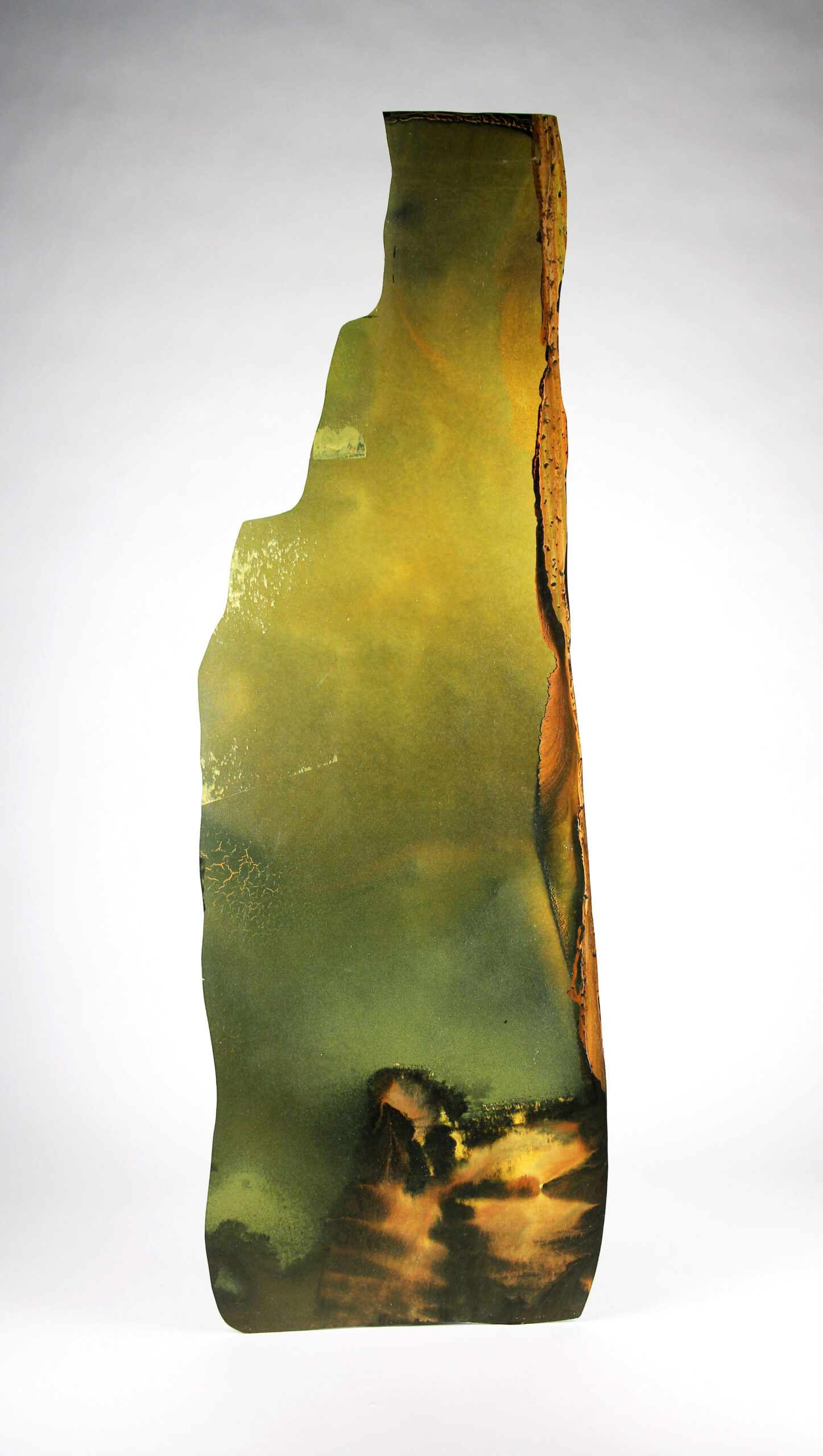 The arrangement of the exhibition invites visitors to navigate the sculptures as if they're wandering in a forest at night. Some appear on display stands, overlapping depending on the viewing angle, while others are mounted on the wall. Each piece provides a glimmer of sight that disappears or shifts as the viewer changes their perspective. Alysha Creighton, exhibitions chair, says the Fort Gallery was drawn to the spatial element of Pickering's works. "Depending on how close you are to the works, you are constantly shifting between an experience of depth and of flatness," Creighton says.
Pickering's sculptures endlessly destabilize a viewer's mapping of their location. "So many experiences being in the dark, you think there's a lot of space and there isn't, or there is way more space than you expected, and you fall forward. All these ways that your perception is disrupted are interesting in the work," Creighton says. The hour between requires a surrendering to the imperfect, a knowing that when most of our environment remains hidden, we can still have faith in the persisting darkness.

The hour between is on now until June 18, at Fort Gallery

*All photos courtesy of Fort Gallery