What other show can you return home from with a pocket full of artwork?
The Teeny Tiny Art Show in Whistler is the biggest (and smallest) art exhibit in town! With 200+ original works by 60+ local artists on display, you'd think a show with those numbers would be held in a vaulting warehouse, but with each piece being no bigger than 3″ x 3″, they fit cozily into the Gallery at the Maury Young Arts Centre.
This community favourite event returns to show off all the creative inspiration that can come from small spaces. It's always surprising to see how each artist works within firm boundaries.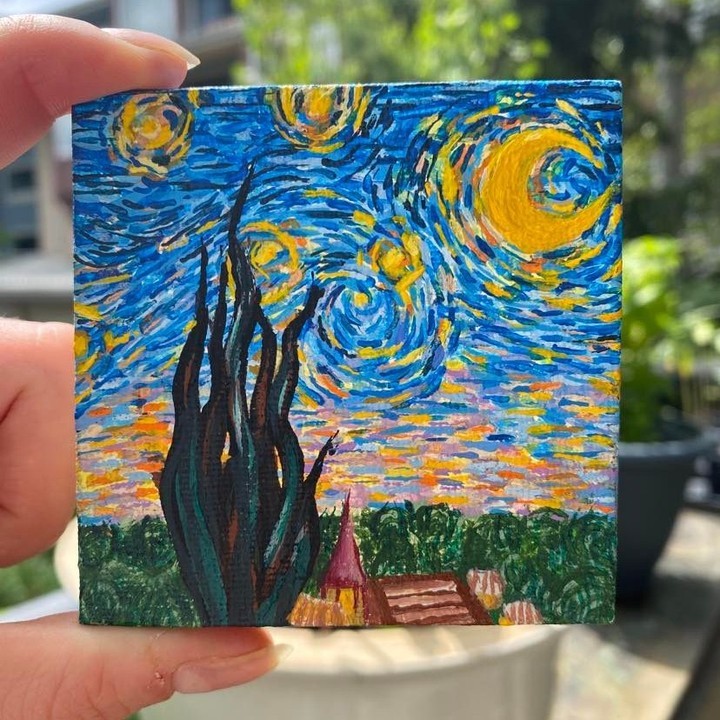 While you can visit the gallery throughout the show's run, the main date to remember is the evening of September 21. This will be your first chance to stake your claim on the pieces you love most at the Art Party. These petite paintings go FAST, so be sure to be assertive! 
No matter your taste, you're sure to find something that strikes you. Plus, you don't have to worry about if you have adequate wall space to hang it! It's a fantastic evening of live music, appetizers, and a little friendly competition regarding who will take home which miniature masterwork.

The Teeny Tiny Art Show is on from August 30 – September 30
The Art Party is on September 21, 6 pm – 8:30 pm

For more information, visit: artswhistler.com/teenytiny

 Maury Young Arts Centre – There are several shuttles you can take to Whistler from Vancouver! You can visit the Tourism Whistler page here to find a reliable option for where you're located.