By Wade Kinley

Starting out in the world of art collecting can be a daunting task. The practice is well-storied with astronomical prices, cutthroat competition and enough pretense to spin a silk bow tie. But it doesn't have to be this way. After all, the art you ultimately collect has nothing to do with anything other than who you are as a person who digs art, and the art you dig is never the wrong choice. 
All that said, sometimes it's nice to hear from those who know a little more than we do about what it's like out there. To that end, we've asked a couple local experts for their advice for anyone starting to think about starting their own art collection.
Sheena Botelho is the co-founder of Slice of Life Art Gallery in East Vancouver. To Sheena, when you start to think about what pieces you want to own, a good rule of thumb is taking stock of how that art makes you feel. "Ask yourself, does it make you smile?" she suggests. "What makes me smile can be a framed postcard sent by a loved one, or a one-of-a-kind original painting so big it only fits on one wall in my micro Vancouver apartment! Art adds energy to our spaces, this energy becomes subconscious over time. My advice: be ready for the energy your new art piece will give you."
Jenna Shamoon at the Whistler Contemporary Art Gallery agrees that while there can be financial incentives to collecting art, it's important to not get too wrapped up in that aspect. "Sometimes people buy art that they don't love because they think it will hold value," she says. "Always remember that it's on your walls and you need to look at it, so buy art you also find appealing."
And it's always a good idea to be honest in considering where you yourself are at in the process. You don't have to be a high-roller to find some truly special pieces. "Buying artwork shouldn't be scary," Sheena says. "Just because it is expensive doesn't mean it's a good investment."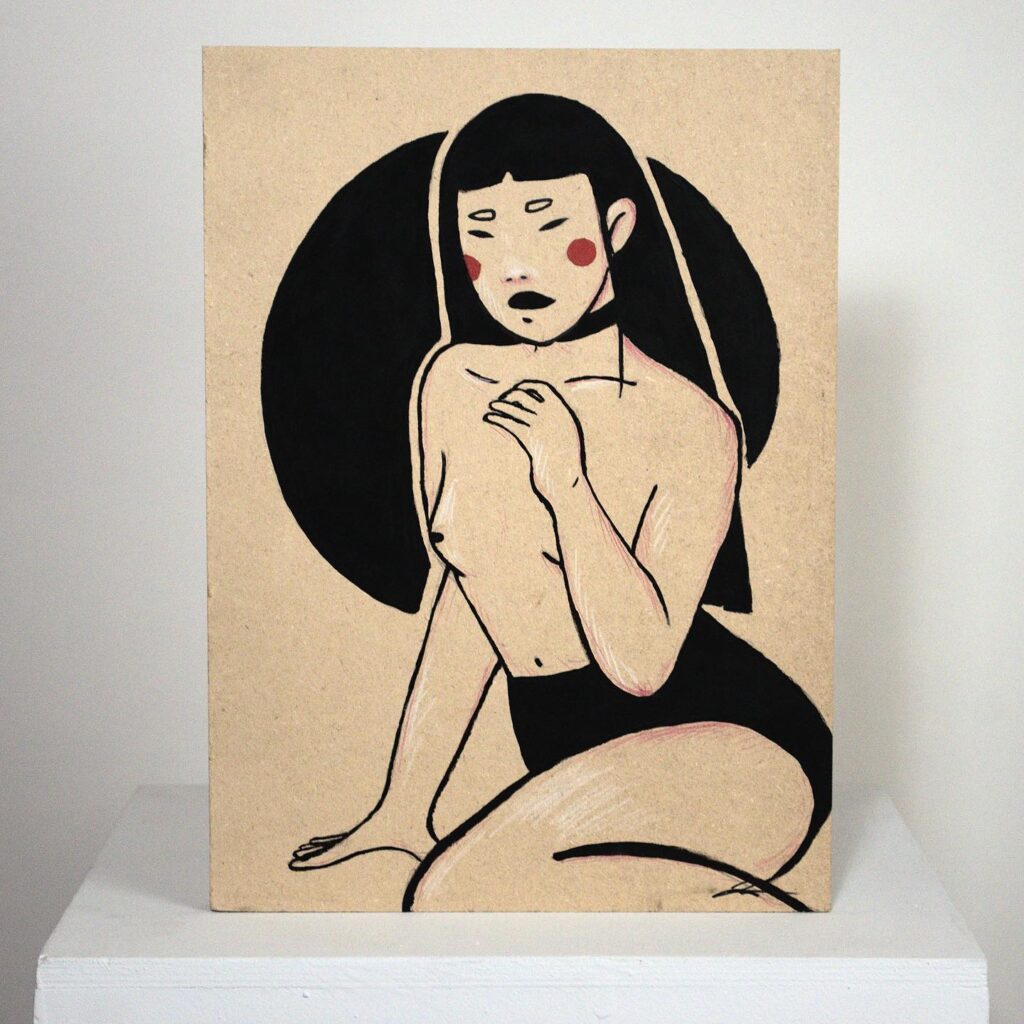 Then there is the history behind the work. Often a piece of art is more than just the picture in the frame, and its inclusion in your collection adds another dimension to the story you are telling on your walls. "[Ask yourself] Who made this art?" Sheena says. "Am I supporting someone I want to be?"
Jenna too encourages you to discover a little more about the artists you bring into your home and their impact on your collection. "Is the artist being innovative and growing their creations?" she asks. A good way to get an idea of an artist's place in the art world is to have a look around where you found it. "[Look at] what galleries are carrying the work", Jenna says, "and what artists are being showcased next to it."
So where do you start? You definitely can't go wrong by searching out either Sheena or Jenna at their galleries for inspiration. "Art Consultants love to chat about art," Jenna says, "so pick their brains!"
And Sheena suggests that to start, it helps to think outside the box to build a collection as unique as you are. "For new buyers, local markets and gift shops are awesome ways to find affordable original art," she says.
We're lucky in BC to have such an incredible art scene that offers so many interesting pieces to choose from.
"We have an amazing selection of creatives in BC!" Jenna says. "BC is one of the most beautiful places on earth with a lot of diversity, So whether you are a mountain, lake or ocean lover, you are going to find something that you love that resonates with BC. We also have great incentives in Canada to support Canadian artists. It's a business tax write-off!"
Sheena agrees there's something special about local art: "It definitely makes me smile."

whistlerart.com
slicevancouver.ca