Growing up in Vancouver, Anita Bisset was blessed with a gift that many more young artists could benefit from: a living, breathing model of a successful career in the arts. "I had a cousin, about fifteen years older than me, who was earning a very good living as a graphic designer in Toronto," she recalls. "So in my family, when I wanted to be an artist, I was always encouraged, even praised from a young age." It's the kind of support that would see her on to a successful career of her own in the arts, handcrafting jewellery as Juliet925, and allowing her to pay a bit of it back, as she champions for the arts in a budding scene in Fort Langley.
After art school at Kwantlen College where she experimented in many different mediums, Anita worked in galleries and continued to study in private classes and workshops while she raised her first child. It's when she began painting, and eventually she would run her own gallery in the International Village with fellow artist Cheryl Hunter. Living in Yaletown and commuting across town to the Hunter-Bisset Gallery, Anita would pass by Vancouver Community College where she spied a part-time jewellery-making program. "I thought, I'm not making a living selling my paintings, but I love to create things, so I'm gonna try this," she recalls.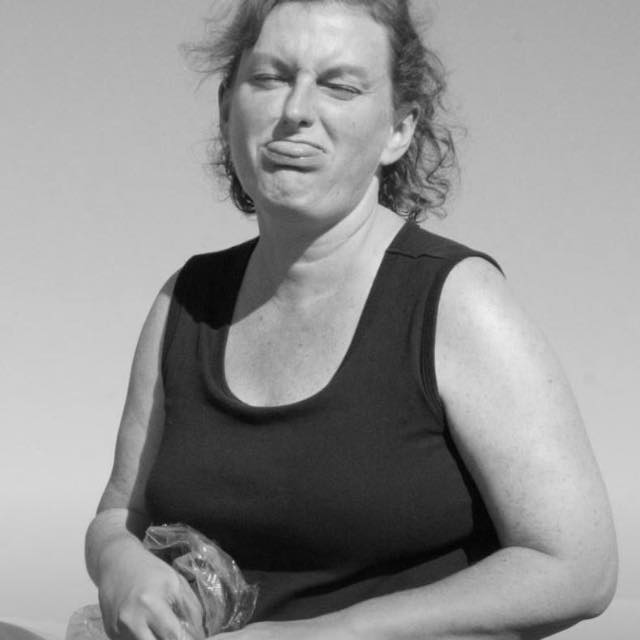 She immediately took to silversmithing. "To me, to take a piece of sterling silver wire, it's like holding a pencil in my hand," she says. "It becomes, what can I create with this? So I challenged myself to make different styles of chains and different things with that one specific type of wire. I worked like that for a whole year, whatever I could solder together in different shapes."
Almost right away, Anita's jewellery took off and soon her work was in stores. She moved out of the gallery business and into a studio space in East Vancouver that she found and wanted to share with fellow local jewellers. "It can be hard for jewellers to find space because we make noise and we work with fire," she says. "So I rented a larger place and cordoned off smaller spaces to sublet out to other jewellers, other noisy people that use fire."
Then about three years ago, Anita was out in Fort Langley visiting friends and saw the abundance of live/workspaces where artists could have a small retail shop of their own and simply live above it. "It appealed to me because I wanted my own shop, but after the gallery, I didn't want to be tied to retail hours anymore," she says. She keeps limited hours now so she has more time to create, which is good because opening sales online last year has kept her all the right kinds of busy.
Her shop downstairs became the Fort Finery and now not only showcases Anita's work but that of other artists she wanted to support as well, from hand-drawn greeting cards to ceramics to leather goods. And she would find herself in the right place at the right time once again when she met her new neighbour, a graphic designer with a "slight obsession" with antique printing presses. She and Paul Wood would soon collaborate on Art Fort Langley to generate awareness of the many artists and the diverse work they create in Fort Langley through fun, interactive events like the Art Walk and Wine Tasting that debuted in 2019 to great acclaim and is all set to become an annual event.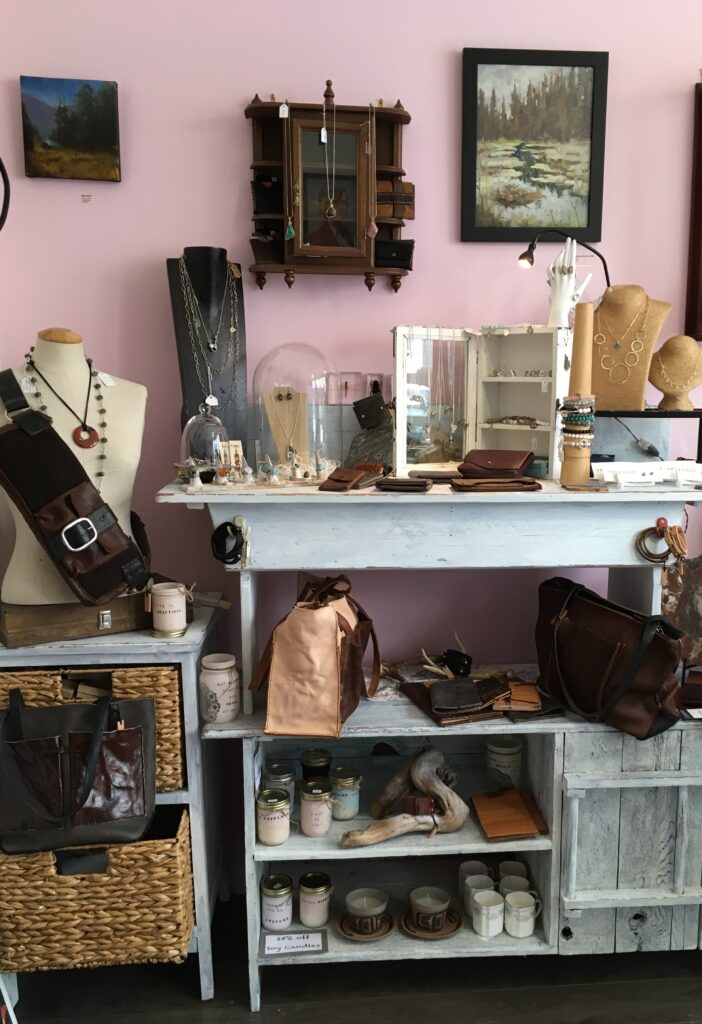 Art Fort Langley is also in the very first stages, "currently planting the seeds," Anita says, of bringing more public art to Fort Langley. "It is a passion that both Paul and I share. Art in public spaces just enhances the quality of life. It's part of what makes a community interesting."
Well into a rewarding career in the arts, Anita has followed her cousin's lead for sure, but what's more is the path of her own she's forged. And through it all, the artist's wandering spirit still calls to her, as does the growing collection of blank canvas in her garage. "I want to get back to painting," she says. "I miss it!"
Story by Wade Kinley for West Coast Curated