Over thirty years of imagination, innovation and planning have gone into the new Polygon Gallery at the foot of North Vancouver in the newly revamped Shipyards district. What started as a small but dedicated gallery in an old schoolhouse up the hill has blossomed into a state of the art architectural masterpiece that is home to Western Canada's largest independently owned photography collection.
In the 1980s, when photography didn't quite carry the artistic cachet it does today, a group of forward-thinking curators made it their mandate to focus specifically on the art form. This decision, and the many exhibitions that followed helped the Presentation House Gallery earn a reputation as one of Canada's "most adventurous public art institutions." So much so, that just about a decade later it was becoming clear that a world-class program like this would need an equally distinguished new home.
Finally, with the help of generous donors and government aid from the city to the federal level, the newly renamed Polygon Gallery opened its doors on November 2017.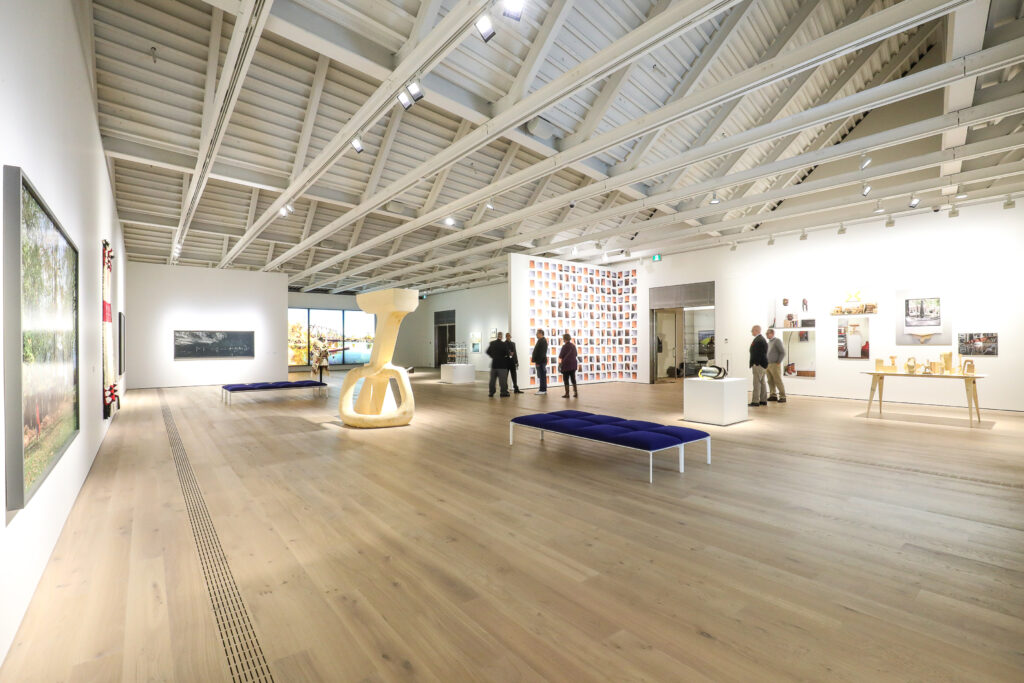 Designed by world-renowned and local architects John and Patricia Patkau, the building itself rivals the integrity and the beauty it houses. Floor-to-ceiling windows on the ground floor and a glass atrium upstairs open the whole thing to the iconic Vancouver skyline across the Burrard Inlet. The dramatic angles of its roof mimic large waves, made of industrial metal grating over mirror-polished steel that reflects the daylight as it changes, all making for a natural addition to its prime waterfront location.
Inside, that old adventurous spirit lives on in fascinating exhibitions that focus on how we understand our transforming world, primarily through a camera's lens. As in the upcoming installation from Egyptian artist Wael Shawky, Al Araba Al Madfuna, that combines ambitious video works with drawings and sculpture to evoke modern Egypt's struggle with its immense history as it imagines its future.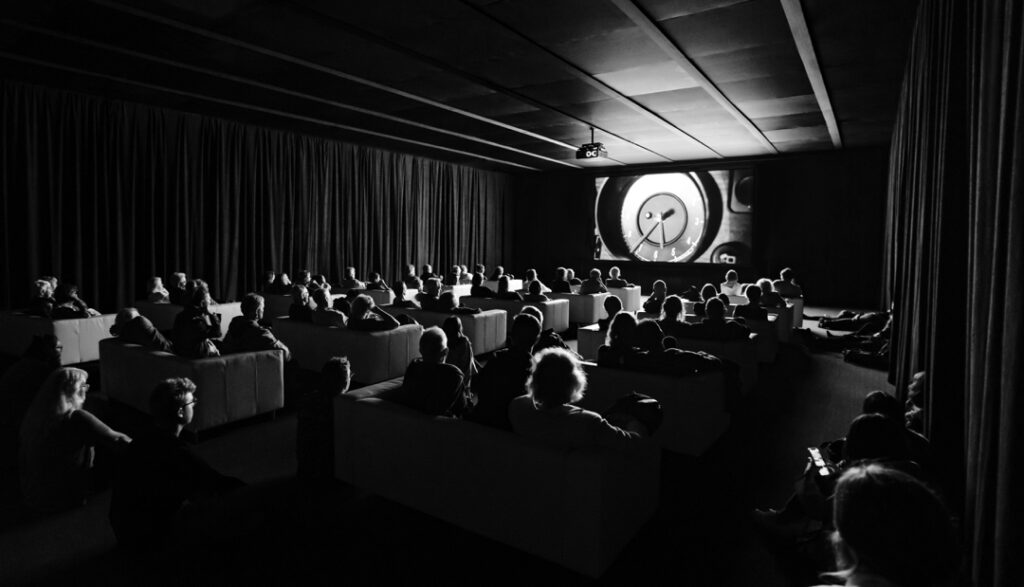 Past exhibitions have ranged from the Gold Lion winner at the 2011 Venice Biennale, Christian Marclay's The Clock, a super-cut of film and television footage from the last seventy years, wherein the time on screen is synchronized with actual time to function as a 24-hour timepiece, commenting at once on the history of cinema, as well as the nature of time itself. To a lighthearted look at man's relationship to our best friend in Dog Days, a collection of contemporary and classic images of our canine companions. (Of course, an exception was made to welcome all dogs to visit this particular exhibition.)
Arts education is an important mandate at Polygon as seen in its youth photography program, Chester Fields, now in its ninth year, and The Gallery School that welcomes entire elementary school classrooms to the gallery for one immersive week of artistic and cultural learning. Recently launched, Kids First Saturdays happens the first Saturday of every month with hands-on activities and exploration inspired by that month's current exhibition.
The Polygon is open to the public from 10 am to 5 pm everyday but Monday, within walking distance just east of the Lonsdale Quay bus loop and SeaBus station. Admission is always by donation.
Story by Wade Kinley for West Coast Curated