15jun(jun 15)11:00 am19mar(mar 19)5:00 pmTrue to Place: stímetstexw tel xéltel11:00 am - (march 19) 5:00 pm 639 Hornby StreetEvent Type:Art EventAdmission Type:Ticketed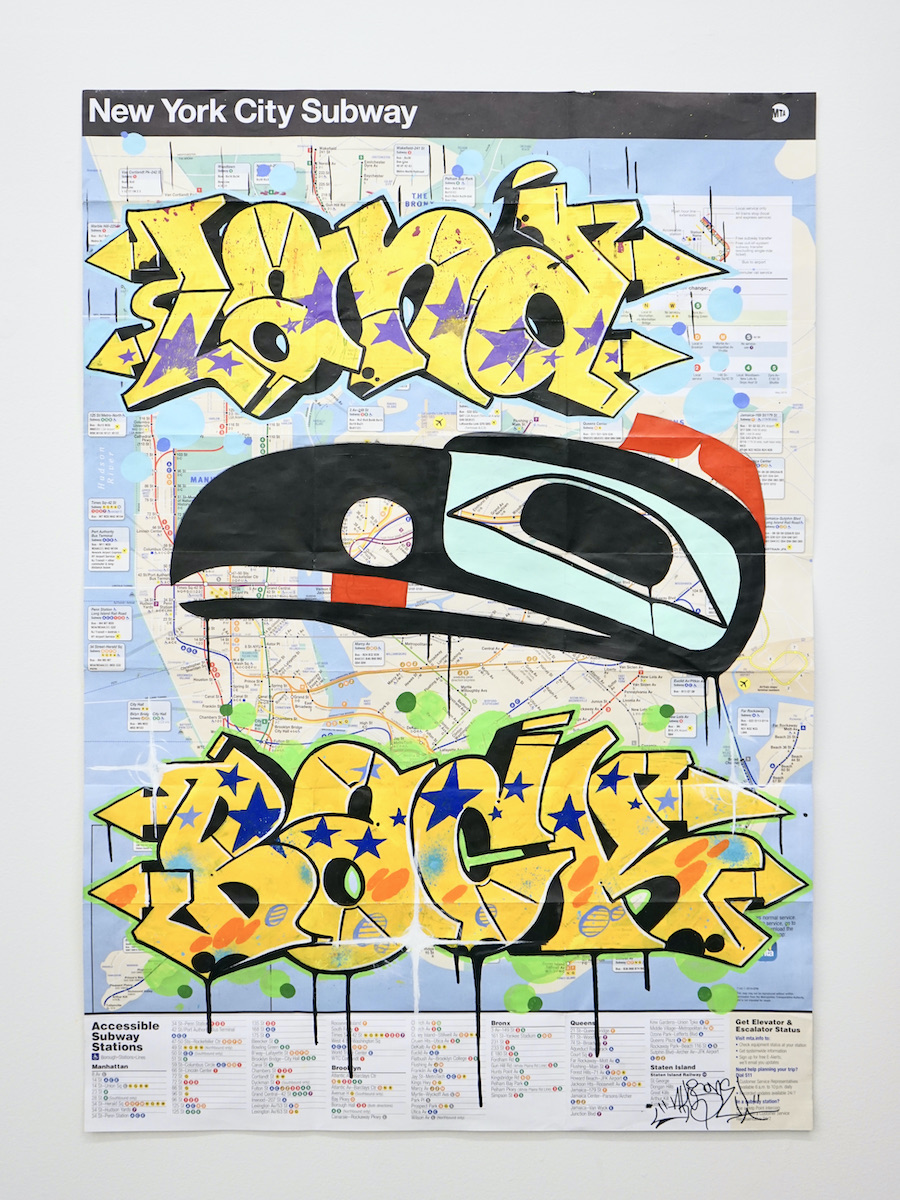 Event Details

Bill Reid Gallery of Northwest Coast Art presents the Canadian premiere exhibition of True to Place: stímetstexw tel xéltel from June 15, 2022–March 19, 2023. Curated by artist and muralist Xémontalót Carrielynn Victor (Stó:lō), True to Place: stímetstexw tel xéltel examines the artistic practice of 10 Northwest Coast Indigenous artists, whose expanding boundaries and embracing of contemporary styles and techniques are informed by personal and collective traditions of form, story, and place. The group exhibition explores a spectrum of colour palettes – from bright neons to muted ochres – and features painting on a variety of mediums, including canvas, wood, paper, sculptural forms, traditional basketry, as well as digital creations.

"This exhibition offers a compelling perspective into the artistic process of many Indigenous painters from across the Northwest Coast," says Victor. "Indigenous artists have historically and persistently seized any new tools at hand as a means of expression, moving forward in their practice from a place of history, tradition, and storytelling. Through the preservation of culture and principles of traditional form, artists use these grounding elements as a springboard to take their art expression further. Through the examination of process, quality, colour, and transformation, visitors are welcomed to explore new approaches, ideas, and innovations in painting that are place-based and story-rich."

The exhibition's subtitle – stímetstexw tel xéltel – was chosen with assistance from artist and language keeper, Thomas Jones, in the Upriver Stahlo, Halq'emeylemqel dialect. Translated as "Keeping the pencil moving forward," the subtitle offers an essential and complementary element to the exhibition's theme of moving forward from a place of history and tradition.

True to Place: stímetstexw tel xéltel features a striking collection of works from many emerging and established painters from across the Northwest Coast, inspired by contemporary issues, urban environments, and ancestral stories. Contributing artists include Atheana Picha, Corey Bulpitt, Crystal Worl, Eliot White-Hill, Luke Parnell, Ocean Hyland, Robert Davidson, Shawn Hunt, Steve Smith, and Thomas Jones.
Time

June 15 (Wednesday) 11:00 am - March 19 (Sunday) 5:00 pm
Location

Bill Reid Gallery

639 Hornby Street