24jun(jun 24)11:00 am09oct(oct 9)6:00 pmManabu Ikeda: Flowers from the Wreckage(june 24) 11:00 am - (october 9) 6:00 pm Event Type:Art EventAdmission Type:Ticketed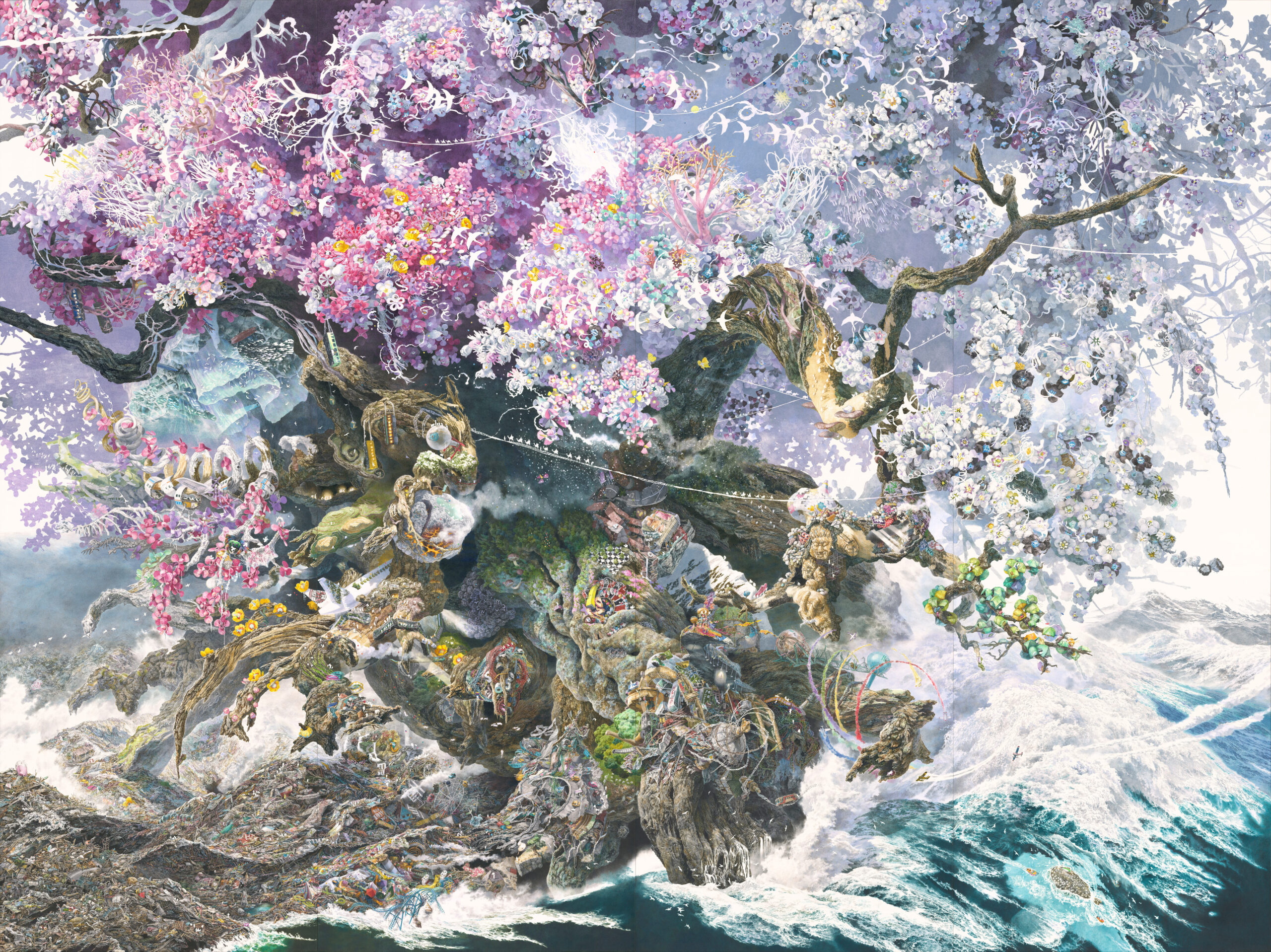 Event Details

Manabu Ikeda seeks inspiration from his surroundings to bring attention and awe to viewers, as a way of sending warnings about the painful reality of environmental disasters. Central to his practice are metaphors of human grief and undeniable aspects of life that are often beyond society's control, including the fundamental forces of Mother Nature. Ikeda's drawings also reveal human resilience and the ability to rise above devastating situations when it appears impossible.

The artist's emotional engagement with the impact of natural and human-caused disasters eventually led him to produce Rebirth, his most significant work to date. In this large-scale drawing, Ikeda depicts a collision of humankind, nature, and an environmental disaster, while emphasizing an ensuing regeneration. The artist's sensitive observation of microscopic worlds in the wake of Japan's natural disasters addresses inevitable catastrophes, as Ikeda blurs the boundaries between reality and his vision of hope for the future.

Manabu Ikeda has exhibited his work widely, including Japan, Australia, Canada, France, Germany, Italy, Korea, Russia, and the United States. Curated by Kiriko Watanabe, the AAM's Gail & Stephen A. Jarislowsky Curator, Flowers from the Wreckage is Ikeda's first major solo exhibition in North America featuring over fifty works from national and international public, private and corporate collections.

As a special feature, Manabu Ikeda will be on site over the course of this exhibition and set up his studio in the AAM's upper gallery to draw his new work.
Time

June 24 (Saturday) 11:00 am - October 9 (Monday) 6:00 pm