By Kristin Lim

Bard on the Beach returns to Sen̓áḵw/Vanier Park for its 33rd season with a spectacular production of Shakespeare's A Midsummer Night's Dream. Originally planned for 2020, the show was cancelled days before starting rehearsals, as the pandemic had just begun. Two cancelled seasons later, and Bard is definitely back—opening to a buzzing full house a couple of weeks ago. This production of Dream, directed by Scott Bellis, is the Shakespeare comedy you know and love: magical, fantastical, and extremely funny— but with a few twists.
Set in Athens (in the 1920s for this production) days before the wedding of Duke Theseus (Ian Butcher), and a queen from a distant land, Hippolyta (Melissa Oei), the story follows four young lovers—Hermia (Heidi Damayo), Lysander (Olivia Hutt), Helena (Emily Dallas), and Demetrius (Christopher Allen). A troupe of tradespeople/actors, the quartet is rehearsing a play for the grand wedding while King Oberon (Billy Marchenski) and Queen Titania (Kate Besworth) fight over the custody of a changeling. They all end up in the enchanted forest where great misunderstandings ensue.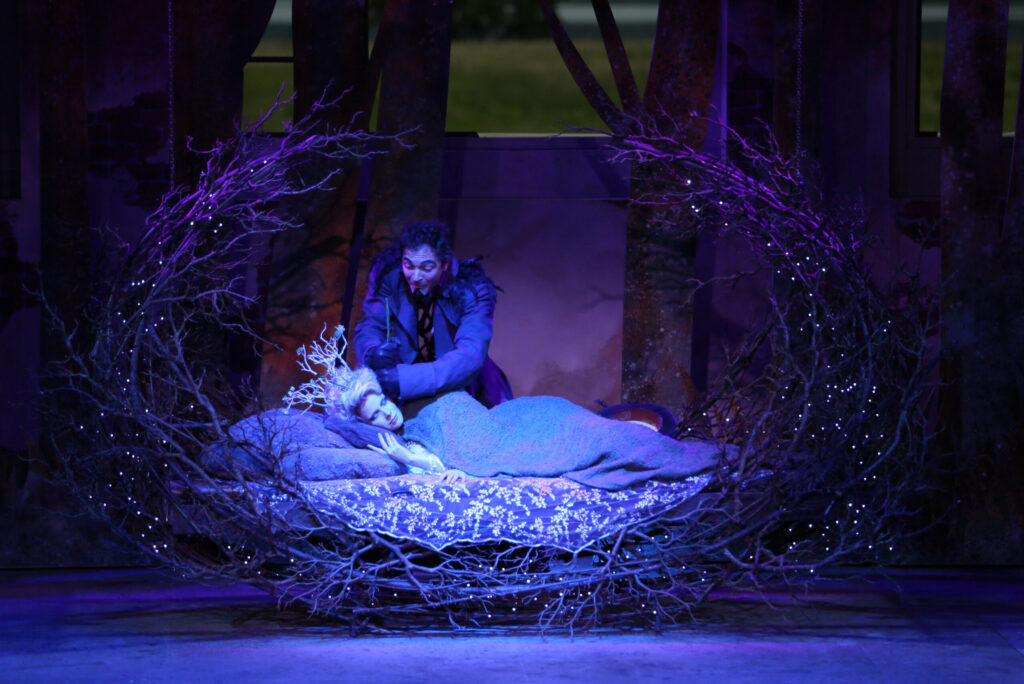 The whole cast is excellent, but I was particularly engaged by Sarah Roa's captivating performance of Puck, the mischievous fairy who adds to the confusion and comedy by sprinkling love potion on the wrong person, turning Bottom (Carly Street)'s head into that of a donkey, and causing the queen of the fairies to fall madly in love with said donkey! One of the twists and liberties in this production, Roa intersperses phrases in Filipino during particularly animated or comical moments. (I think she yells, tanga ka or "you idiot!" at some point.) Roa is a Filipina Canadian actress with a BFA in acting from UBC. This is her debut with Bard on the Beach.
I also loved that the fairies were performed by the dance students of SFU's School for the Contemporary Arts (known for its Contemporary Dance program). And the costumes. Designed by Christine Reimer, the costumes transport you from industrial Athens, to a fantastical forest, to a grand wedding finale.
It's a meaningful play for Bard, as it was the company's first production back in 1990, and then staged again for milestones like the 10th and 25th anniversary seasons. Of course, you also can't beat the idyllic setting: a theatre in the park with the ocean, mountains and setting sun as the backdrop. It's a summer must experience.
A Midsummer Night's Dream runs until September 24 and takes place on the BMO Mainstage in Sen̓áḵw/Vanier Park. Performances take place daily, Tuesday to Sunday. Tickets from $27.
Visit bardonthebeach.org for more information.




Take the #2 Macdonald bus along Cornwall, and exit at Maple St. you're not a far walk from there!