As an art historian and curator, Dr. Curtis Collins wants to show you something a little different. In his storied career across Canada and back again, he's left his indelible mark on every institution he's touched, taking the conventional museum model and "flipping it on its head and frying it up."
Growing up in the Southern Ontario mill town of Cornwall, young Curtis couldn't even tell you what an art curator was, nor find an art gallery nearby to ask. He did know that he enjoyed Art, History and English in school and that there was something in there that could punch his ticket out of town. At York University, he toyed with graphic design and painting before moving into the study of art history where all of his interests seemed to coalesce.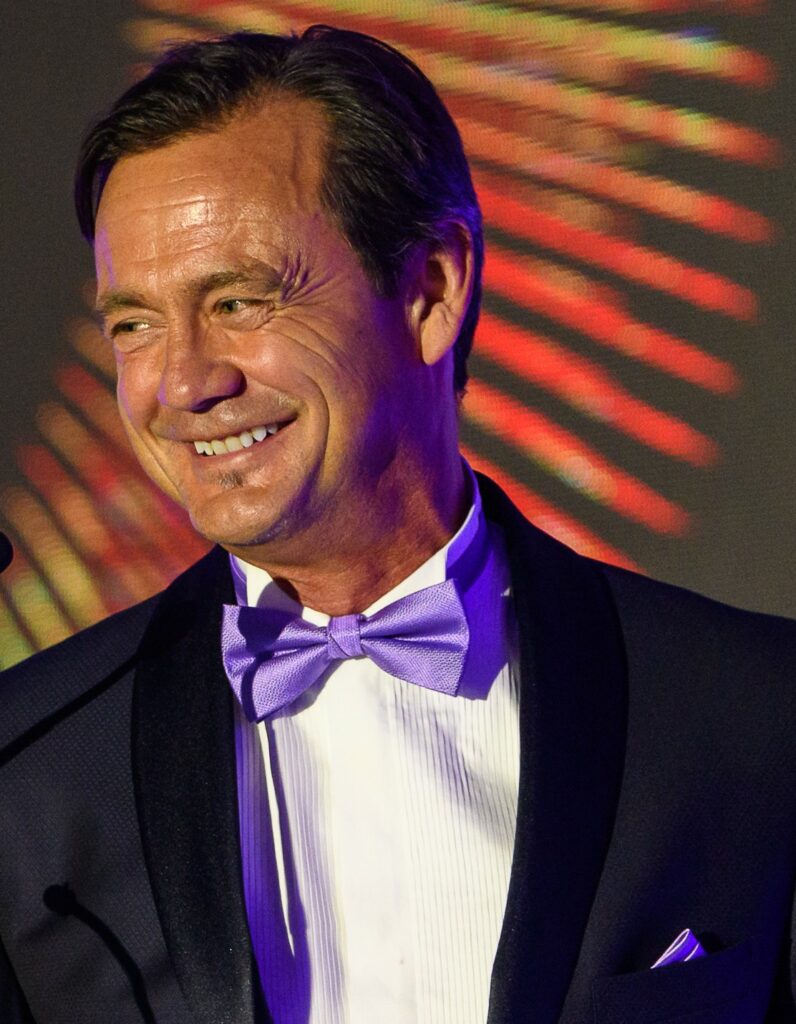 All of his questions about curatorial work would be answered immediately after graduation when he was hired the Assistant Curator of the Native Business Summit in downtown Toronto. He learned to enjoy working with artists and developing a context in which to showcase them and their ideas around life in Canada, while at the same time inventing ways to bring these important conversations to the wider community. And if it came with a little buzz, that didn't hurt either. "A curator is constantly working up on their feet," he says. "You never know what's gonna happen which is a bit frightening, but that's something I tend to gravitate to. I enjoy taking risks."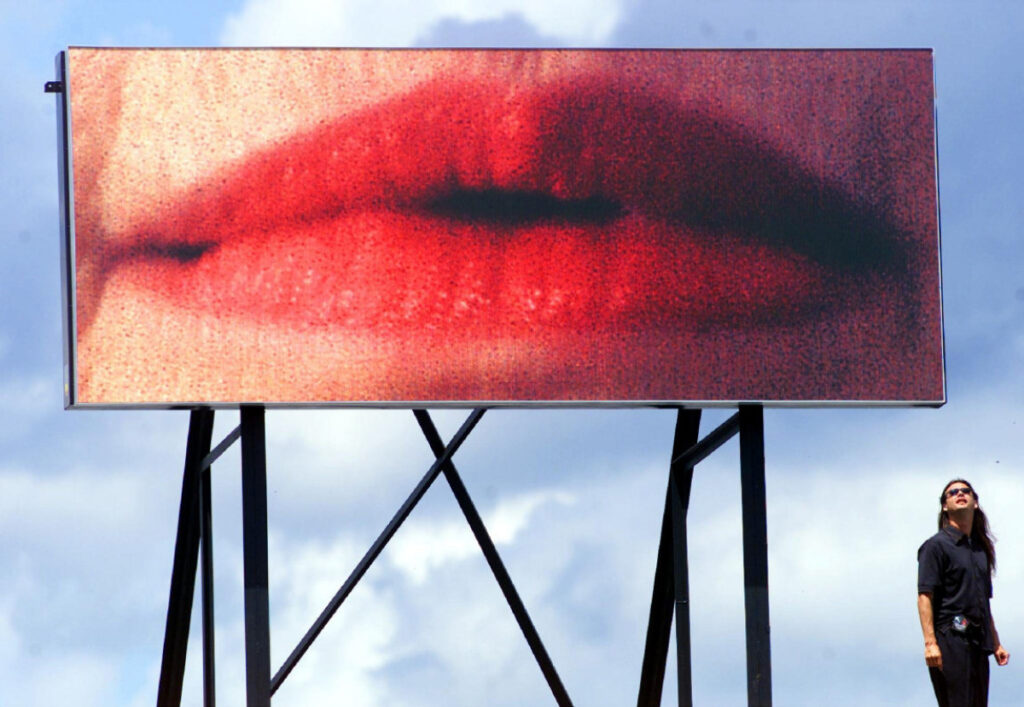 In fact, he's made a career out of it. From a giant set of women's lips perched atop the roof of the Beaverton Art Gallery in Fredericton, to a larger-than-life nude statue in the middle of a roundabout that rocked the town of Penticton with a reverberation felt as far away as CNN, Collins has never been satisfied with carrying on with tradition for its own sake. Hired on at the Art Gallery of Algoma in Sault Ste Marie he immediately gutted and reinvented the entire interior of the space to bring into a more contemporary age. It speaks to his power of persuasion that he once convinced a Christian Rock radio station to sponsor his Festival of Darkness that took place, again on the roof, at the Art Gallery of Peterborough.
"One of the areas I've specialized in is parachuting into art galleries that maybe have fallen a bit idle," Collins says. "I've always represented myself as an agent of change – which is often an attractive idea, but when change arrives it can be problematic. As an agent of change, I always knew my time at an institution was limited." Which has worked out just fine for Collins, always on the lookout for the next challenge.
One of the challenges he's encountered everywhere is how to connect the work inside the gallery walls (and on the roof) with the community outside who may not necessarily be aware of all the culture happening in their city. He's kept a foot in academia, teaching in most places he's landed, that has allowed him to build bridges to new audiences, but true to form, he's found other delightful, unorthodox ways of reaching the public.
He's hosted a cable access TV show in Regina called "Prairie Post-Modern" that asked the age-old question, What is Postmodernism anyway? and looked for answers in profiles of area artists and how their practices merged with everyday life in Regina. It became pretty popular too in its two-year run, even affording Collins a modicum of celebrity at his local grocery store. And as a former member of Canada's National Ultimate Frisbee Team, he's found the camaraderie of league sports to be a great way to reach people who may have never been to an art gallery before.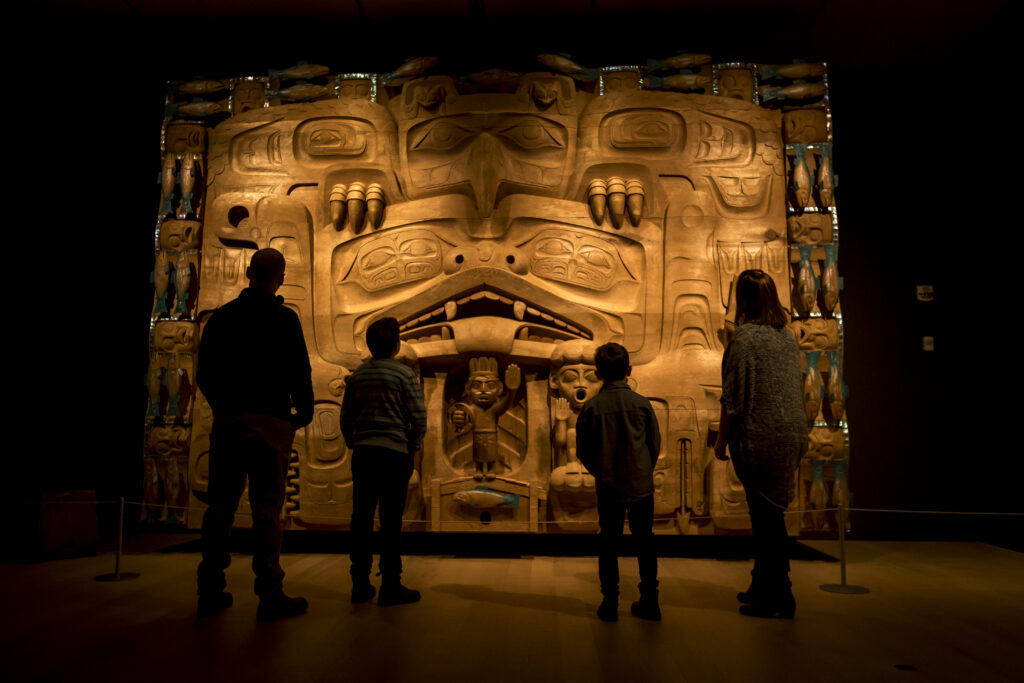 So now, one could expect to find Collins out on the trails of Whistler recruiting a new audience to the Audain Art Museum, enticing them to discover its high-calibre collection of BC art that tells the story of the province through what Collins considers the collection's three main strengths: carvings, painting and photography. His sweeping background in the arts, particularly in Canadian and First Nations work, combined with his love for the outdoors and, of course, skiing, has made Collins a natural fit as Director and Chief Curator at the Audain, a role he began in 2018.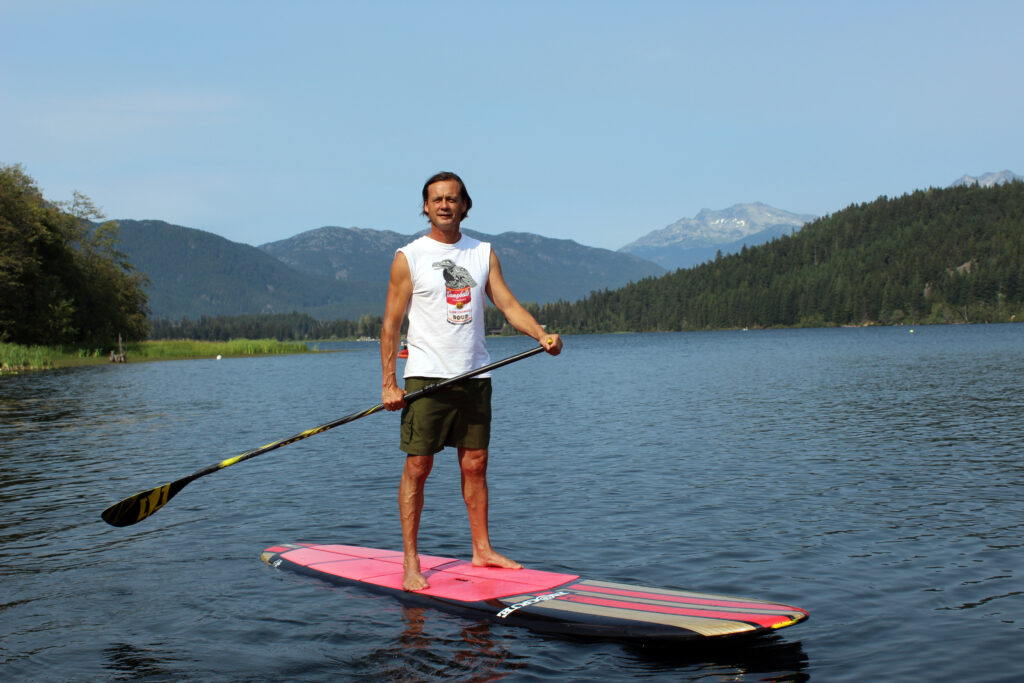 Only this time, Collins wouldn't change a thing. "I see really great things for the Audain, and for the cultural synergy that we can put forth in Whistler," he says. "My intention is to be here for quite some time."
He's already learned to paddleboard.
Story by Wade Kinley for West Coast Curated