By Natasha Ponda
Whistler's Art on the Lake returns this week with two incredible days of arts and culture, both on and off the water. On August 10 and 11, Art-goers can spend the day at the south end of Alta Lake, (a 10-minute drive from Whistler Village) celebrating the local creative community, all while cooling off in the water.
Paddle, float or wade around, discovering something new around every bend. Artists and live performers will be doing their thing throughout the day, some of which will only be accessible by boat- so don't forget to bring your kayak/canoe/dinghy!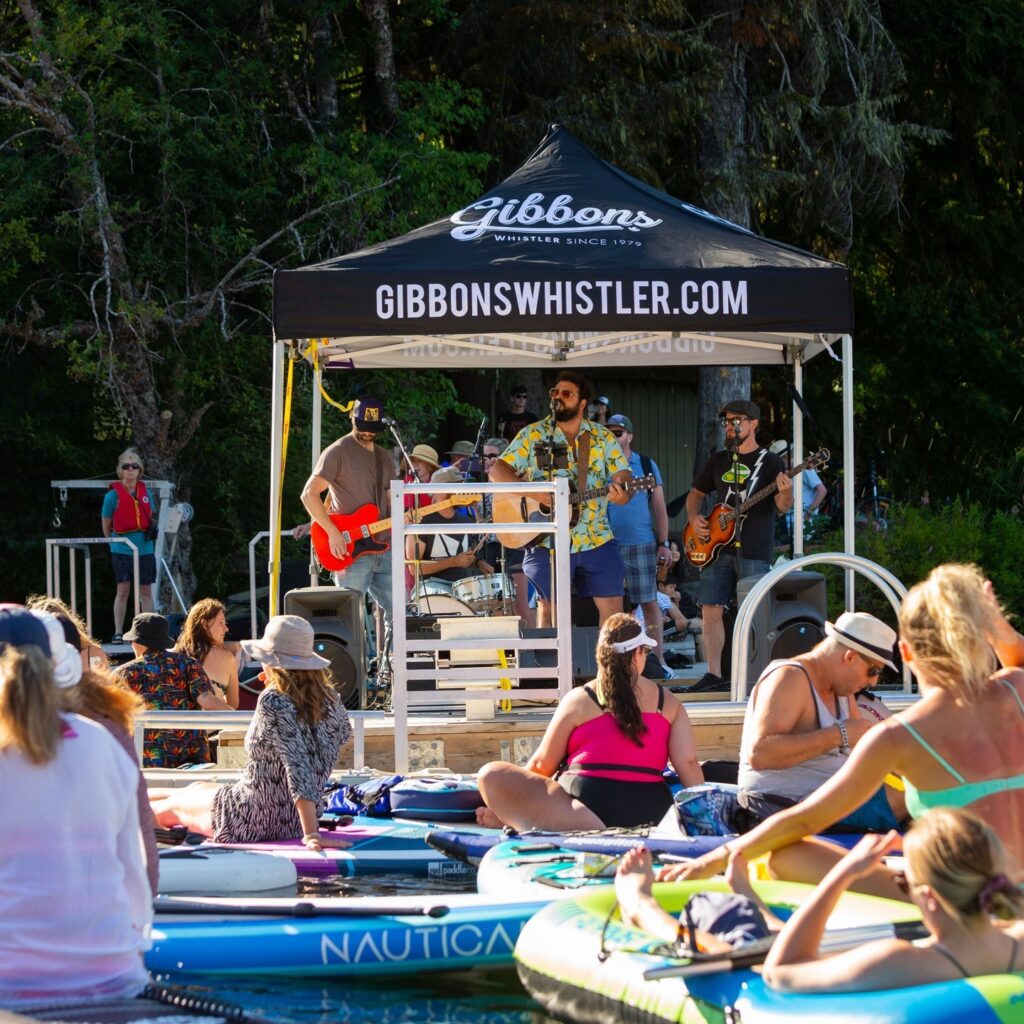 Of course, if you don't have a water vessel of your own, you can book one at the nearby rental spots, Backroads (Lakeside Park) or Whistler Eco-Tours (Wayside Park)- mention "Art on the Lake" to get a 20% discount at either!
Now that you're ready to cruise around, you can explore the bustling event! For starters, Arts Whistler will be transforming the lake's south end into a floating gallery that will feature the work of 30+ Sea to Sky artists. And for some extra excitement, the second annual Wag Woof Water will take place, where your furry friends can compete in a doggy dock jump contest! 
Oh, and best of all, Arts on the Lake is absolutely FREE!
For more details, or to plan your itinerary, you can visit,  artswhistler.com
Time: Thursday, August 10 + Friday, August 11, 2023
Location: Alta Lake – 3375 Lakeside Rd, Whistler

Alta Lake – There are several shuttles you can take to Whistler from Vancouver! You can visit the Tourism Whistler page here to find a reliable option for where you're located.
To easily plan the route for your next artistic outing, you can use the TransLink Trip Planner.