Located in the heart of Vancouver, Relic Lighting is the product of a creative desire to take something old and forgotten and breathe new life into it. Ira Grunwell, the creator of Relic Lighting, was inspired by upcycled creations of local artisans. He sought to combine his knowledge as an electrician with his desire to create unique lighting that would last. He started by wiring antique barn lanterns and transforming them into beautiful table lamps to be enjoyed indoors. Over time, he began creating more elaborate lamps and incorporating a wider range of parts – old and new.
1. What medium do you work in?
Salvaged and construction material.
2. What are you working on right now?
Custom lighting designs.
3. How does the city or community you live in inspire your art or artistic process?
The waste created through construction inspired me to find a creative way to reuse materials and objects that might have otherwise been forgotten.
4. What piece of artwork changed your life?
I came across some lamps in Fort Langley that incorporated salvaged parts. This was the main inspiration for me starting this project. Thus changing the direction of my life.
5. Where do you go, in your community for inspiration?
Anywhere I can find old objects or buildings.
6. What is one word or phrase you use all the time?
"Upcycled"
7. Who would you most like to sit next to on a flight across the country (dead or alive)?
Robin Williams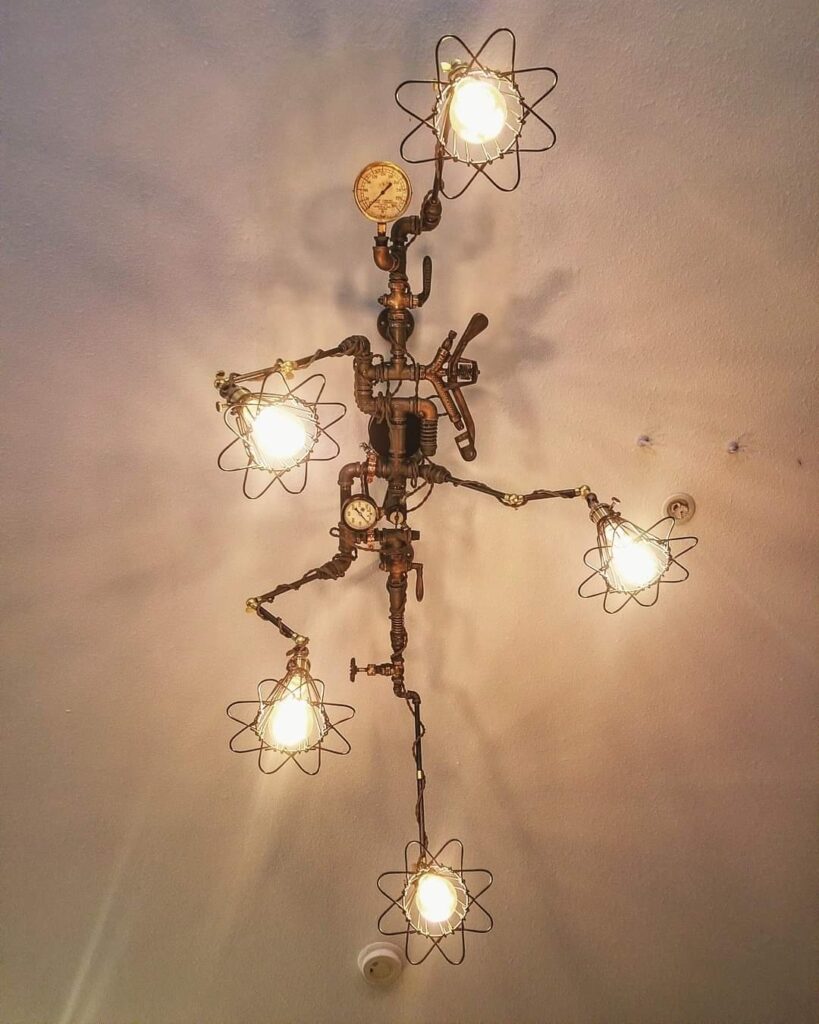 Photo: Overgrowth, Photographer: Ira Grunwell
8. What was the first album/record you bought with your own money?
The Jimi Hendrix Experience
9. What book should everybody read?
1984 by George Orwell
10. What can you not get enough of?
History
11. What can take a hike?
Mass manufacturing of cheap products
12. What is your favourite invention of the last 100 years?
AC voltage
13. What is the greatest lesson you ever learned?
You can't force creativity. If the muse is mute, you must wait for something to trigger her.
14. If you could have any talent (other than yours) what would it be?
Singing
15. Where would we find you on a day off?
Training or competing in Brazilian Jiu Jitsu.
Learn more about Ira's work at www.reliclighting.com.
Artist Inspiration highlights local artists working in different mediums and communities in a series of 15 questions so you can get to know them a little better.