By Kevin Leung

Carmen Papalia is a Vancouver-based artst, whose work centres on accessibility to public space, institutions and visual culture. 

With NEXT: Provisional Structures on now at Vancouver Art Gallery, Papalia presents a site-specific project that offers different possible models for collective care- through the lens of disability justice. Among the thought-provoking pieces, book collection and videos of the show, the centrepiece installation is an accessible structure that serves as a gathering space. Built with acoustic panels that make up the walls, the area acts as a presentation space for material from the disability filibuster, in opposition to Bill C-7,"- which, if you're not familiar, removes the requirement in the law that a person's natural death is reasonably foreseeable in order to qualify for MaiD (medical assistance in dying).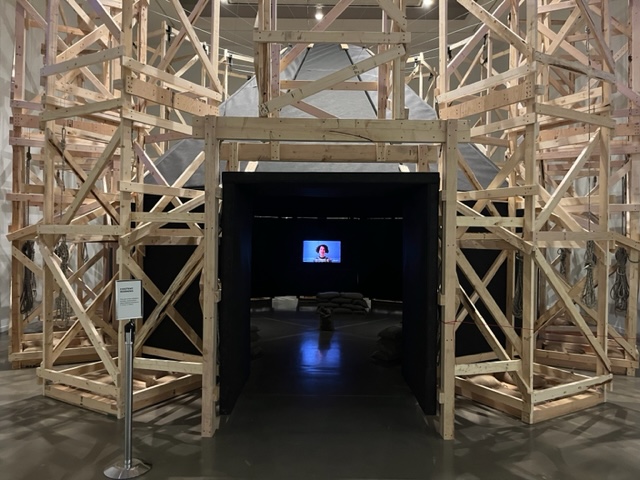 As a non-visual learner, Papalia further voices his identity through the chorus of speakers that you can listen to while inside the structure. As he puts it, each voice is "an activist here in B.C. that is connected to the disability justice movement." When talking about the designs of this installation, Papalia uses the term "falsework," which he says is "an architecture term meant to describe the work that happens before the actual thing is built. Sometimes, falsework can be more complicated than the structure itself." That is to say, Papalia and his co-conspirators have put the work in to create something rather straightforward and easy to understand: the possibility of creating with everyone in mind.
The exhibition also holds a dedicated space for programming to initiate support-based exchanges with community members. Open to the public, it will host workshops, talks and ways for visitors to further engage in dialog.
NEXT: Provisional Structures: Carmen Papalia with Co-conspirators runs until to April 16, 2023

For more info, visit: vanartgallery.bc.ca/exhibitions/next-carmen-papalia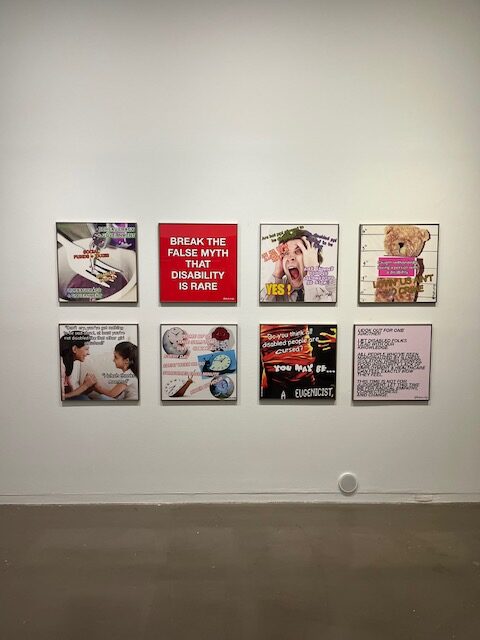 To easily find the VAG, and plan your route through other downtown stops, you can use the TransLink Trip Planner.