The museums and galleries of West Coast Curated exist on the unceded territory of the Coast Salish Peoples, including the territories of the Musqueam, Squamish, Kwikwetlem, Qayqayt, Stó:lō and Tsleil-Waututh Nations. No cultural tour of this part of the world is complete without beholding the beauty, grandeur and depth of the work of these incredible artists. Here, we present just a few places where you can do just that.
Bill Reid Gallery, Vancouver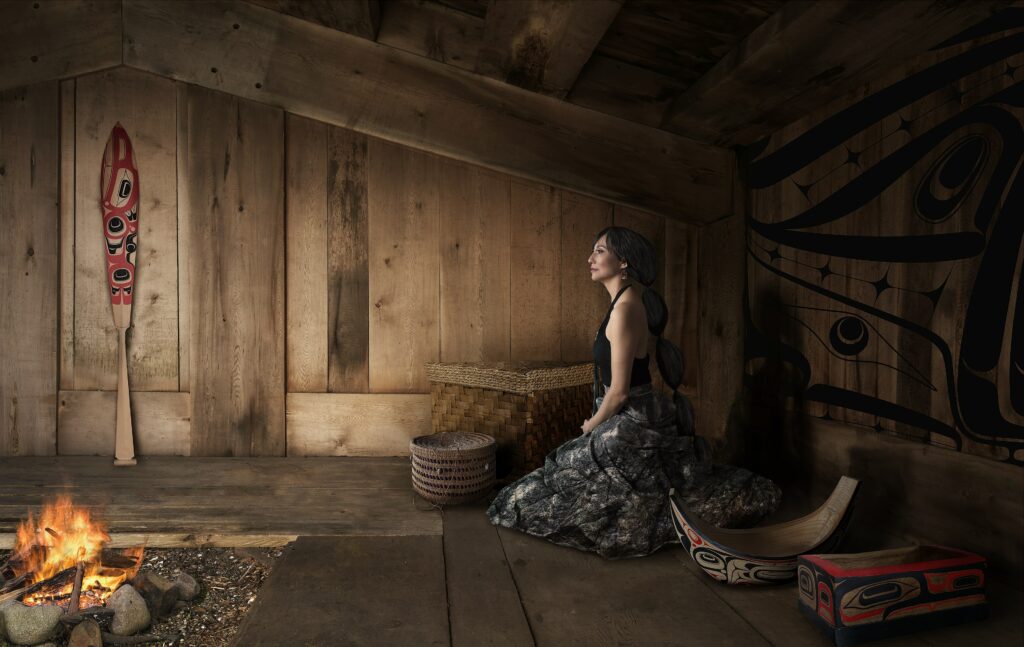 Bill Reid was an acclaimed master goldsmith, carver and sculptor from Victoria who, after delving into his Haida roots in his early twenties, fused that exploration with his modern aesthetic to create work that captured the public's imagination and built bridges between Indigenous people and the rest of the world. The Bill Reid Gallery honours his legacy by displaying not only some of Reid's greatest works but also presenting special exhibitions of other significant works of Indigenous and settler populations.
Squamish Lil'wat Cultural Centre, Whistler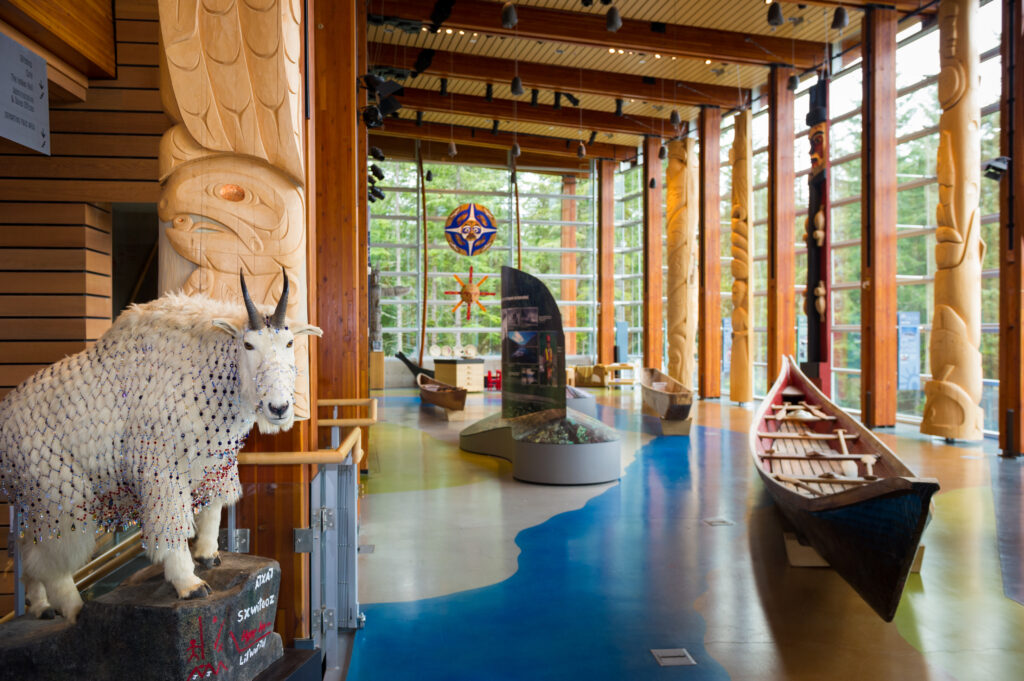 This three-story, 30,400 square foot architectural gem in the valley between Blackcomb and Whistler mountain was built in cooperation between the Squamish and Lil'wat Nations who have coexisted here respectfully as neighbours since time immemorial. Designed to evoke a Squamish longhouse and traditional Lil'wat earthen pit house, the Squamish Lil'wat Cultural Centre is a living testament to the importance of cultural knowledge and respect among all peoples. Visitors have the unique chance to take a guided tour through their signature What We Treasure exhibit, delivered by a Cultural Ambassadors who share first-hand stories while introducing traditional artifacts and painting a picture of the past and present way of life of these two great nations.
Skwachàys Lodge, Vancouver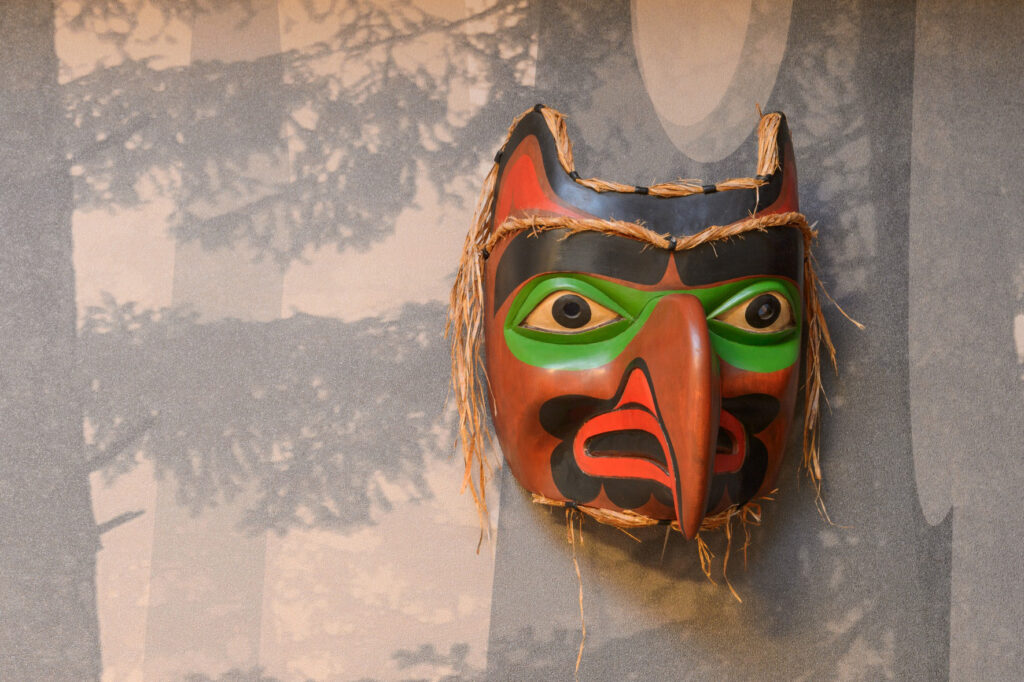 For a truly immersive experience, book a stay at Skwachàys Lodge in downtown Vancouver, Canada's first Indigenous arts hotel. Besides the eighteen one-of-a-kind suites containing art installations by six Indigenous artists, the lobby level is a fair trade gallery showcasing indigenous artistic and cultural work. The heritage building also includes a rooftop sweat lodge and smudge room used for spiritual cleansing, and space for its artists-in-residence as well as two enterprises that support the mission of the Vancouver Native Housing Society.
Audain Art Museum, Whistler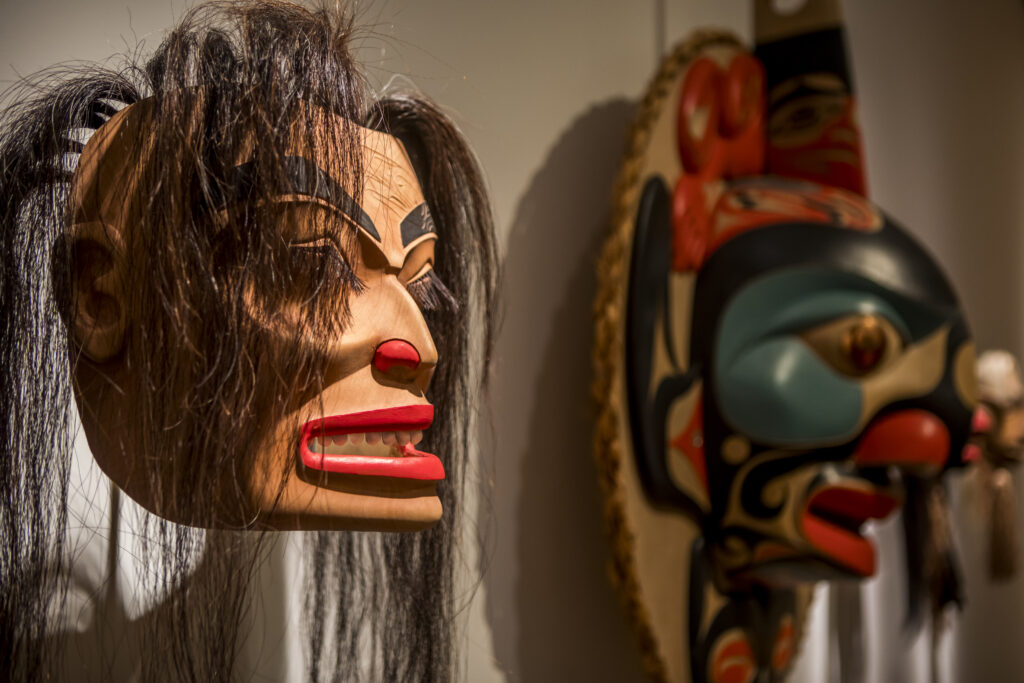 Showcasing the art of British Columbia from the late 18th century to present, the Audain Art Museum houses, among pieces by modern masters like Shawn Hunt and Fred Davis, one of the world's finest collections of 19th and 20th century Northwest Coast First Nations masks. This permanent collection is anchored by Haida artist James Hart's The Dance Screen (Scream Too), the most significant contemporary carved cedar dance screen in the world. This larger-than-life masterpiece merges traditional history with the contemporary as it marks the symbolic divide between this world and the spirit world.
Museum of Anthropology, University of British Columbia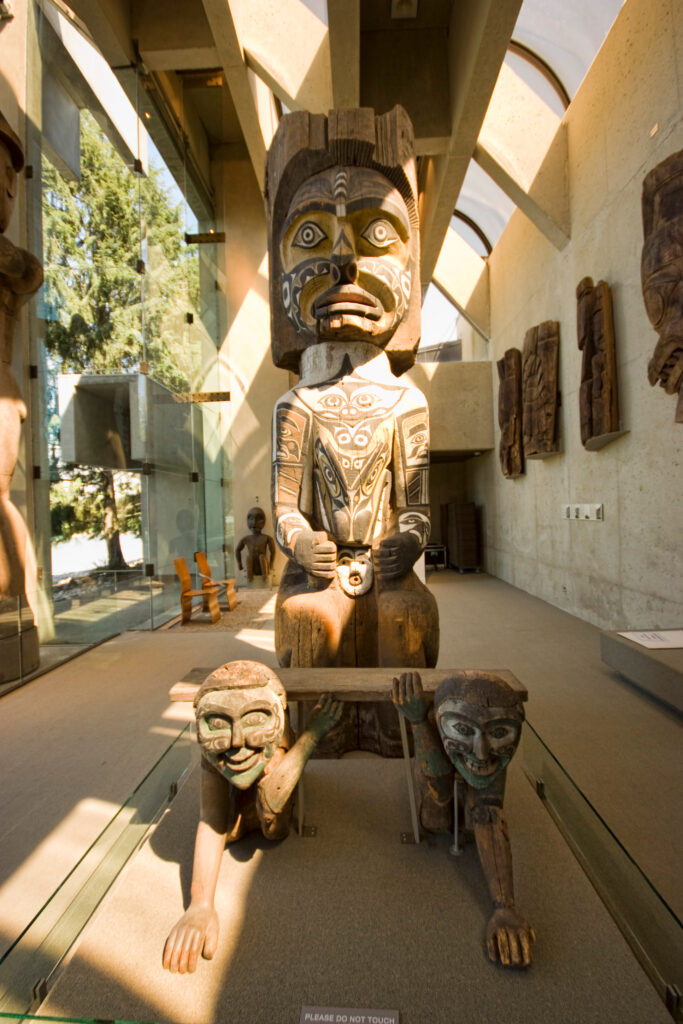 While MOA boasts incredible art and artifacts from ancient cultures that span the globe, its vast collection of art of the First Nations peoples of British Columbia is especially impressive. The history of Canada's West Coast is built right into the walls of the architectural masterpiece that takes its inspiration from the cedar post and beam constructions found in traditional Northwest Coast Aboriginal villages. In the Great Hall, visitors are greeted by massive First Nations sculptures against the backdrop of majestic mountains that rise above the Salish Sea. And because MOA is an active research and teaching museum, it is able to hold regular exhibitions and events that cut across traditional divisions and provoke creative engagement and dialogue.
Story by Wade Kinley for West Coast Curated