By Brittany Tiplady
Add a little culture to your next Whistler getaway, in between your time on the slopes. The mountain destination has world-class exhibitions and renowned public art- these are just a handful of the spots you can go to see them.

*Main image courtesy of Squamish Lil'wat Cultural Centre, featuring work by artist Ed NoiseCat

4350 Blackcomb Way, Whistler, BC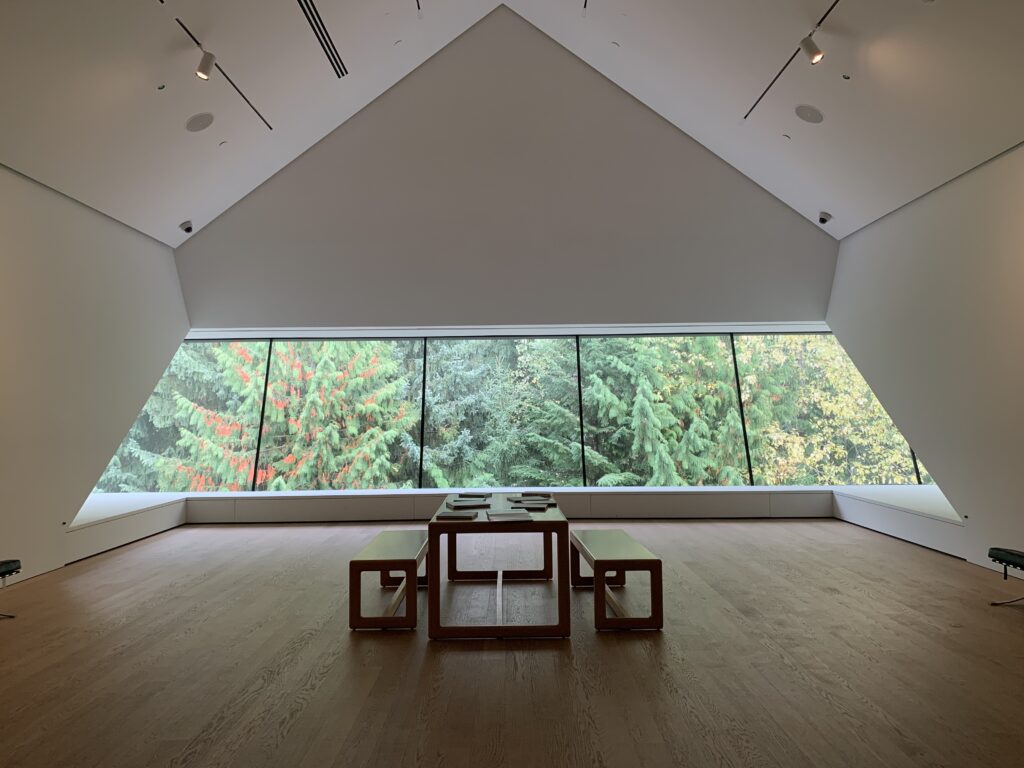 Designed by the renowned firm Patkau Architects, the infrastructure of the Audain Museum is a work of art in and of itself. A must-visit establishment, perfect for a rainy afternoon, the carefully curated shows and permanent collections at the Audain offer a cathartic experience that elegantly showcases British Columbian art.
As their site puts it: "The AAM boasts a comprehensive Permanent Collection of the province's most celebrated artists. Exemplifying the richness of cultural difference in Canada, the collection takes visitors on a transformative visual journey from the late 18th century to present."
The current feature exhibition, Riopelle: The Call of Northern Landscapes and Indigenous Cultures, wraps up soon but the Permanent Collection is well worth your time and visit. Each piece of the collection is a truly exquisite display of Michael Audain and his wife Yoshiko Karasawa's commitment to culture.
Learn more about the extraordinary vision and work of the Audain Museum here and here.


2. Mountain Galleries at the Fairmont Hotel
4599 Chateau Blvd, Whistler, BC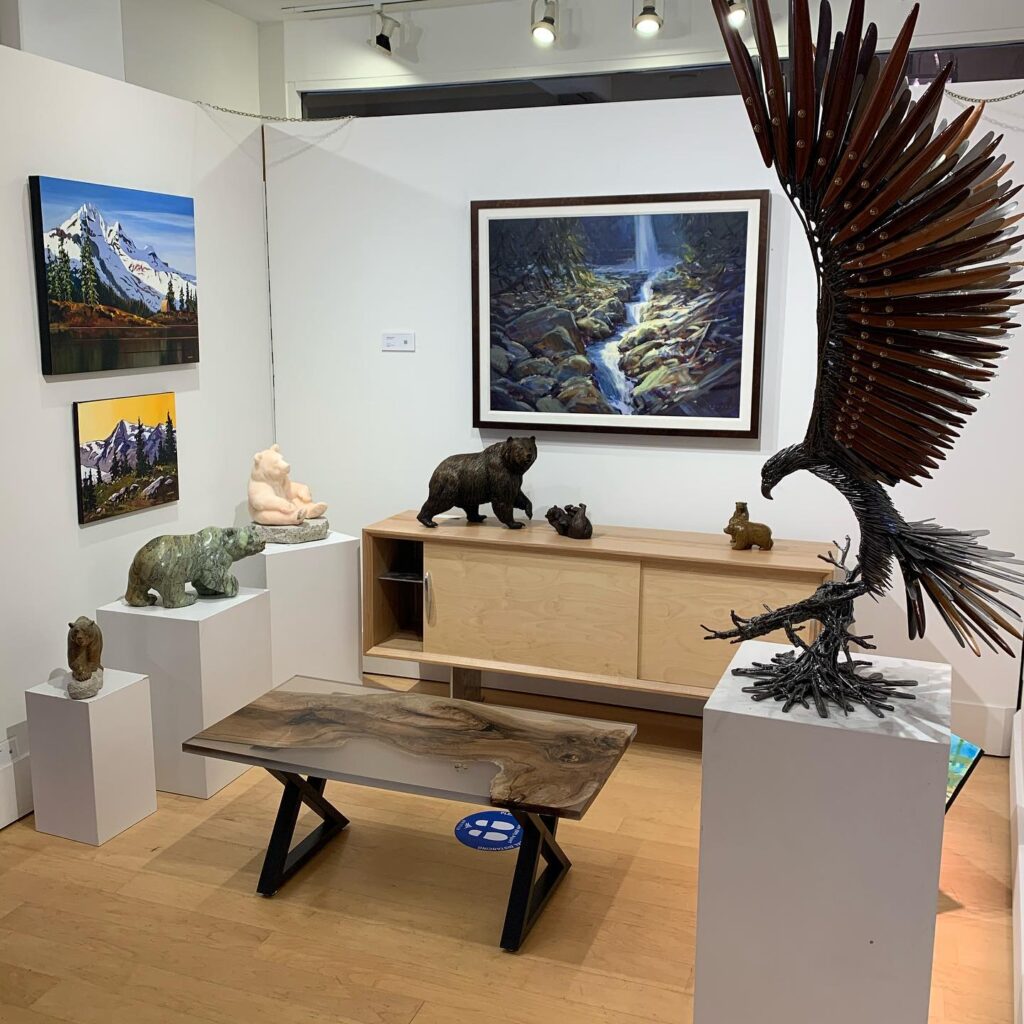 With locations in Jasper, Banff and Whistler, the Mountain Galleries is just another reason to splurge on the Fairmont for your next Whistler visit. Fun fact: Mountain Galleries is actually one of the largest commercial galleries in Western Canada and their collections showcase both major and mid-career artists.
Current Exhibitions:
Exhibition of New Work by Shannon Ford.
Upcoming Exhibitions
Exhibition of New Work by Corrinne Wolcoski. Opening March 8, 2022


3. Whistler Contemporary Gallery
Hilton Whistler Resort
4293 Mountain Square
Four Seasons Whistler
4591 Blackcomb Way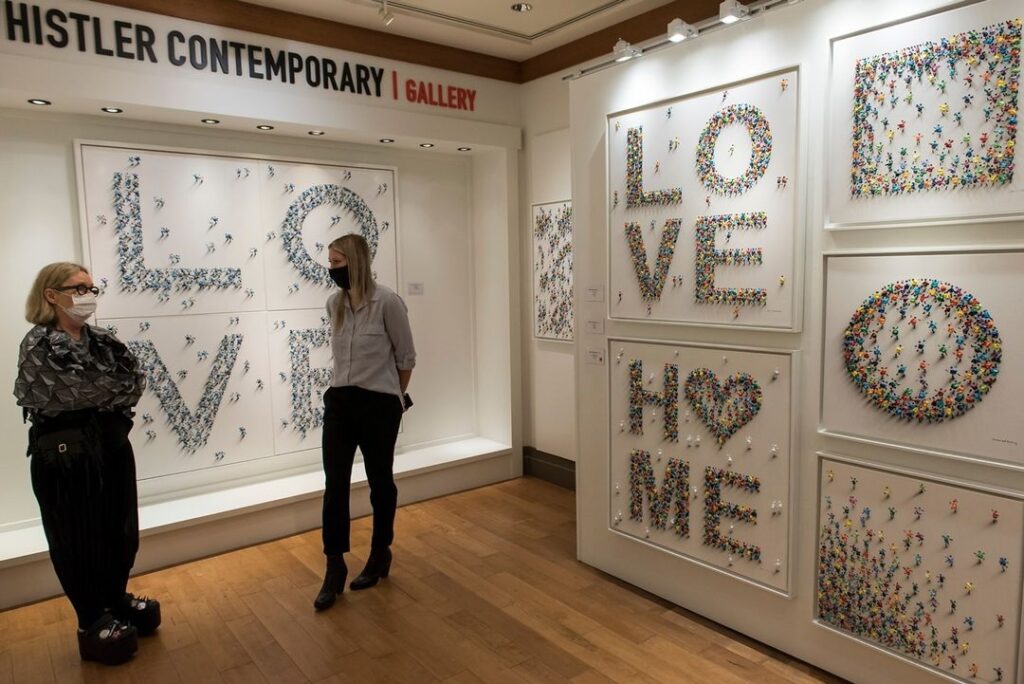 The Whistler Contemporary gallery not only features established contemporary artists, but is also a champion of emerging voices. Their dedication to promoting both local and international art is appreciated by the roughly two million visitors per year that these excellent hotel galleries host. Entry is open to non-hotel guests as well, of course.
The Whistler Contemporary gallery is currently showcasing works by Jeff Koons, Paul Rousso, Bill Starke, and many more. Keep up with their current exhibits and events here.



4. Squamish Lil'wat Cultural Centre
4584 Blackcomb Way, Whistler, BC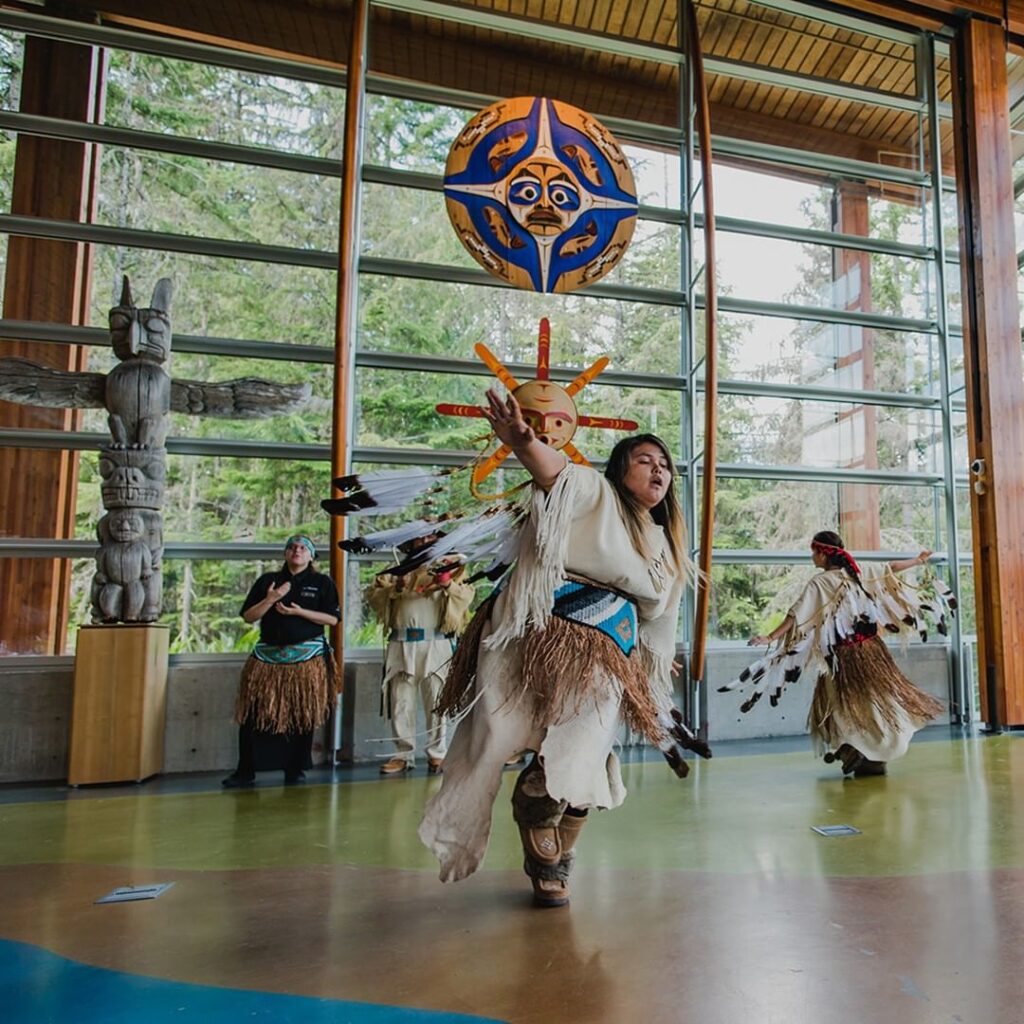 "Where our Skw̲xw̲ú7mesh and Lílw̓at cultures meet, grow and are shared."
If you are a settler and visitor on Skw̲xw̲ú7mesh and Lílw̓at land, a trip to the Centre should be at the top of your list. The beautiful Squamish Lil'wat Cultural Centre offers a variety of experiences for all the senses.
You can plan your visit online but we highly recommend registering for the What We Treasure tour–the experience includes a hand drum welcome song, a short film screening, and a guided tour by Cultural Ambassadors from Squamish Nation and Lil'wat Nation.


5. Public Art

If a quiet stroll through an art gallery isn't available to you (parents of small children, we're looking at you), there is a vast collection of public art sprinkled throughout Whistler Village to enjoy. Here are just a few pieces you can catch:

A Timeless Circle by internationally renowned artist Susan Point, located beside the Maury Young Arts Centre at 4335 Blackcomb Way.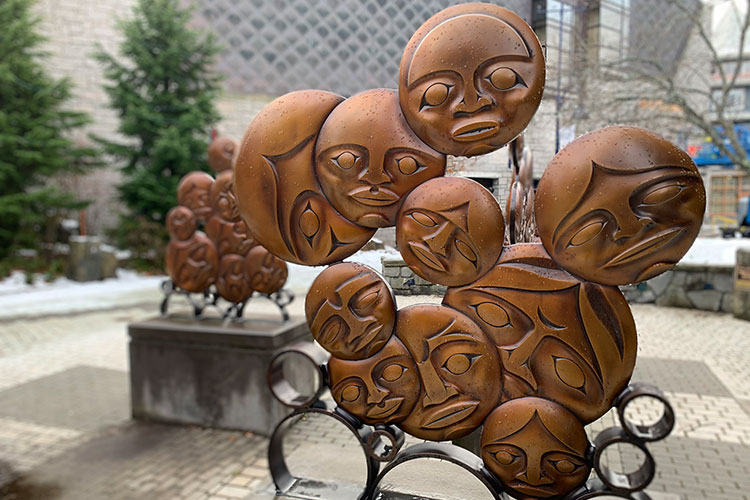 Quartz-Chromatic a Sea to Sky inspired mural by Dave Petko. Find it at the public washroom facility at Whistler Olympic Plaza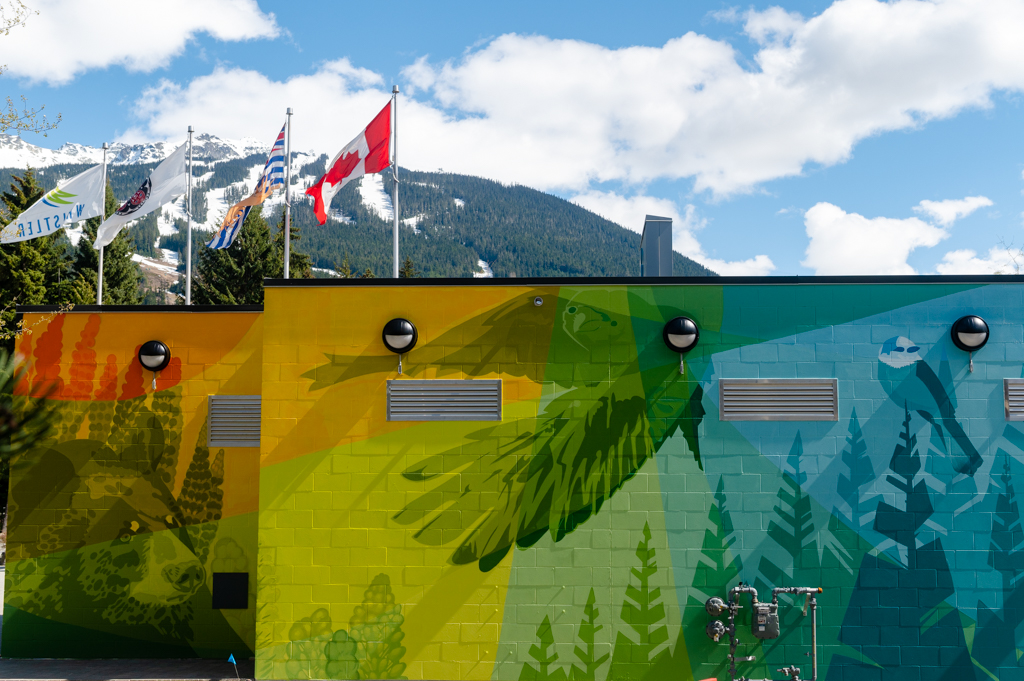 Thunderbird by Squamish Nation artist Sinámkin – Jody Broomfield. An aluminum sculpture that pays tribute to the Squamish Nation legend of Black Tusk Mountain. Located at the east end of the Upper Village Stroll at Chateau Boulevard.