By Kristi Alexandra
We are all connected, and yet completely separate. At least, that's what the three works that are part of Assembly–a new exhibition at the Anvil Centre's New Media Gallery– suggest.
The New Media Gallery–whose mandate since its 2014 inception has been to showcase international artists integrating technology into their work–is now playing host to installations by Fiona Tan (Indonesia), Elizabeth Price (UK), and Zimoun (Switzerland).
Each of their work is disparate in medium and content, and yet all connected by the theme of assembly.
Through video, sound and physical installation, each of the artists in Assembly presents us with the rise and fall of ordered systems; illuminating how we try to make sense of, or struggle to control and categorize our chaotic world.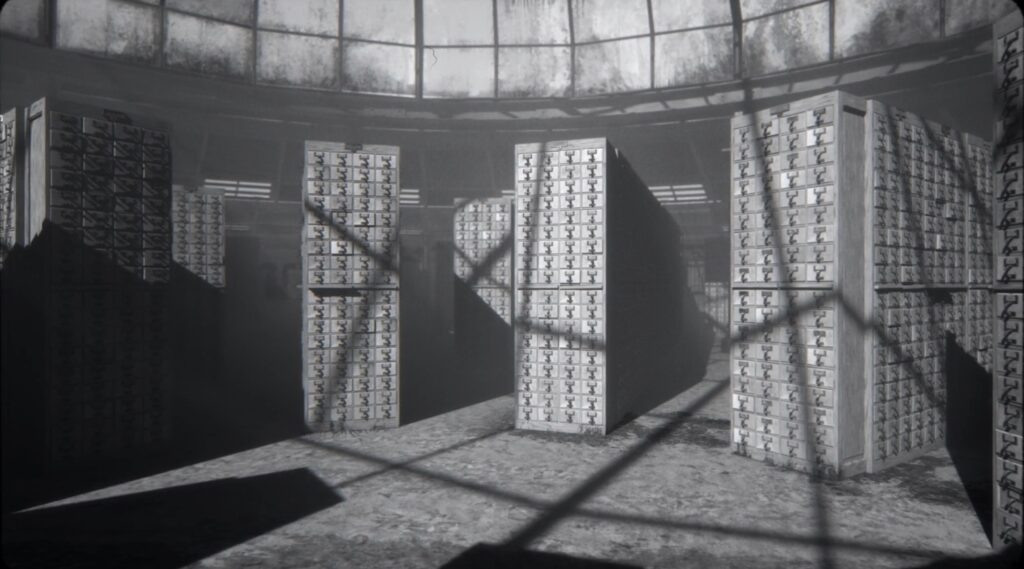 "We're always keeping an eye on the artists that are doing things of interest. It's a more organic process of being really aware of what's happening and keeping an eye on what's interesting to us and adding to that as time goes on," says Sarah Joyce, gallery director and curator.
"Right now, order and categorization is a really interesting way of seeing the world," she says.

Fiona Tan's "Archive" is a single-channel, looped HD projected video with sound, an eerie encapsulation of an animated 3D digital model she created as an homage to the lost archive of Paul Otlet, the 'father' of information science. A recreation of his "Mundaneum," the piece depicts the physical space housing 12 million index cards, documents, and an extensive library, which was destroyed by the 3rd Reich.

Meanwhile, Elizabeth Price–also known as the lead singer of British '80s indie band Talulah Gosh–dazzles us with "A Restoration," a two-channel, projected video that explores the archival nature of artifacts, and whether these items were more alive before we started to catalogue them.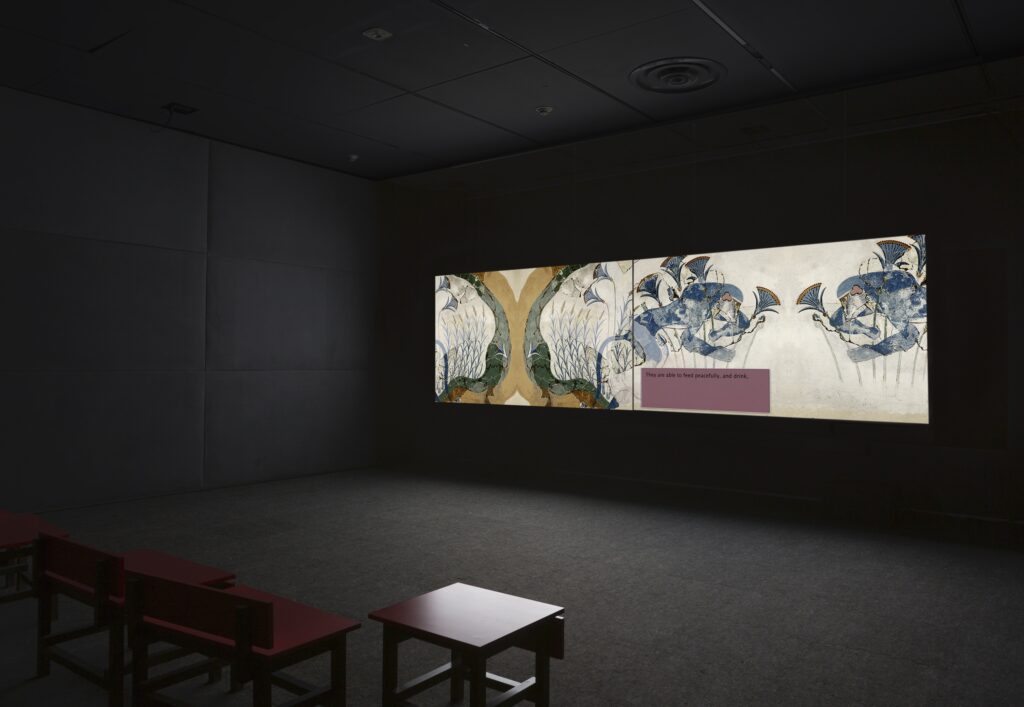 However the most interactive of all is the installation by Zimoun entitled; 278 prepared dc-motors, cotton balls, cardboard boxes 51 x 51 x 51cm, 2010/2021. As the title suggests, the piece is filled with boxes, each with its own dedicated motor and swinging ball attached to it. Every ball is then rigged to tap against the side of each box in what first sounds like united drumming. But the longer one listens, the more elements of individuality come into play.
"I'd seen the Zimoun in Montreal a few years ago and didn't make the connection with Elizabeth Price's piece at all. It wasn't until [Tan's] Archive, which was created in 2019, that suddenly it all came together," Joyce tells us.
But it's not about the individual artists, Joyce asserts. It's the connectivity of the collective, and how to make sense of the world by creating order and assembly.
"And when the assembly breaks down, what follows? Out of the chaos, new orders are swiftly born."
Assembly is on display until Dec 5, 2021.
Book Your Visit Online: newmediagallery.ca