If you've ever leafed through a vintage cookbook, you've likely noticed that, just like the ingredients listed, aesthetics and presentation have a shelf life. The glossy photos of bygone party spreads and fondue nights may have become relics of the past, but the gendered sentiments they represent still echo today- despite being widely considered antiquated.

*Cover photo: Svava Tergesen, Princess Cake, 2021 archival Pigment Print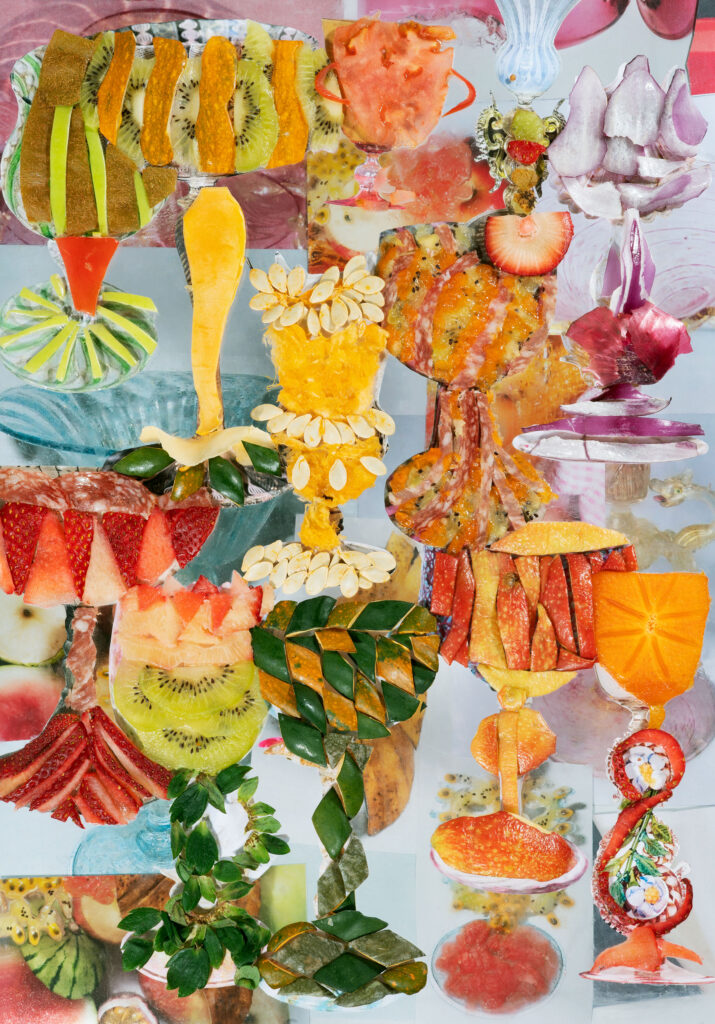 Artist and photographer Svava Tergesen explores these ideas with her forthcoming show, Ornamental Cookery, opening on April 1 at Whistler's Audain Art Museum. Taking inspiration from 1957 text by Roland Barthes, the exhibition's title parallels the author's examination of how women's magazines present immaculate images of food as a stand-in for having a perfect life, or being the perfect wife.
A Featured Exhibition for the 2023 Capture Photography Festival, Ornamental Cookery presents surreal arrangements of food and other household items. Using collage, cooking, and textiles, Tergesen creates scenes that reimagine domesticity, gender and health. With these Western cultural touchstones, the artist finds a humourous tone- that outside of the pristine frame of cooking photography, and etiquette books, there's still a mess that hasn't been cleaned up.

Ornamental Cookery runs from April 1 – June 11, 2023
For more details about the show, visit audainartmuseum.com/upcoming-exhibitions

Audain Art Museum: There are several shuttles you can take to Whistler from Vancouver. For instance, there is one that leaves from the River Rock Casino in Richmond, which you can get to by taking the Canada Line train to Bridgeport Station.