By Madison Smart
There are many ways for institutions to incorporate inclusivity, and Museum of North Vancouver has proven that with a bit of extra care and dedication, a specific community can feel confident and safe during their outings.
*Cover photo credit: Alison Boulier
Since the launch of MONOVA's Sensory Friendly Mornings in February 2022, the program created for neurodivergent visitors has been extended to a monthly schedule – now called Sensory Friendly Sundays. A full day (10:00 am-5:00 pm) of adapted exhibition space welcomes individuals, their families, and caretakers who are looking for an engaging outing in a low-stimulus environment. Taking place on the first Sunday of every month, the staff at MONOVA transforms their permanent Main Exhibit Gallery and Feature Exhibit Gallery into a more relaxed setting. Visitors can enjoy the exhibits on display in an atmosphere with dimmed lights, reduced sound, and exclusive, interactive activities.
The museum also works with the North Shore Disability Centre to include their Mobile Multi-sensory Room (or Sensory Vans) as a part of the experience. These are commonly referred to as Snoezelen Environments, developed to allow individuals to calm down when feeling disconnected or agitated. With soothing lights, soft sounds and comforting tactile objects such as toys and cushions, the gallery seeks to create a friendly and tranquil atmosphere. This separate, therapeutic space will be on site from 10:00 am-1:00 pm, and visitors can unwind if they need a break from the main galleries. If desired, the museum also offers Discovery Packs that include noise-cancelling headphones, sensory fidget toys, and a map of the museum. Sensory Friendly Sundays is appropriate for all ages, with some specific areas targeted for younger children.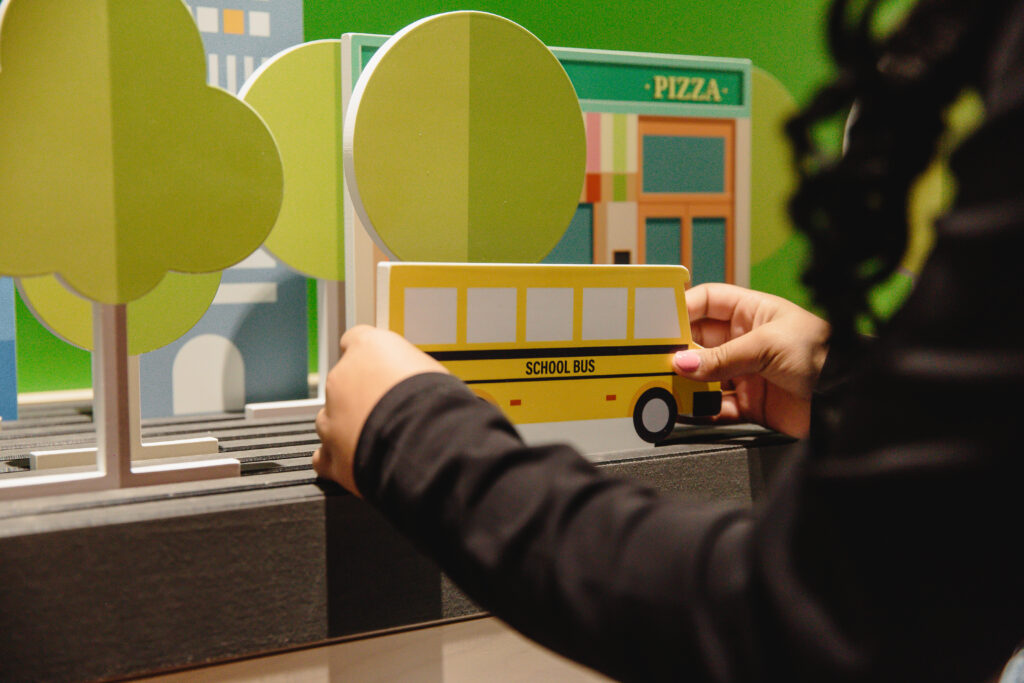 If you're planning your first visit to MONOVA, you can expect to learn about North Vancouver through digital content and physical artifacts, and will be taken through the history of The Shipyards and its development into the waterfront community it is today. Allowing visitors to learn and retain knowledge in various ways, move at their own pace, and choose how they interact with their surroundings is crucial in fostering a self-assured and engaged public.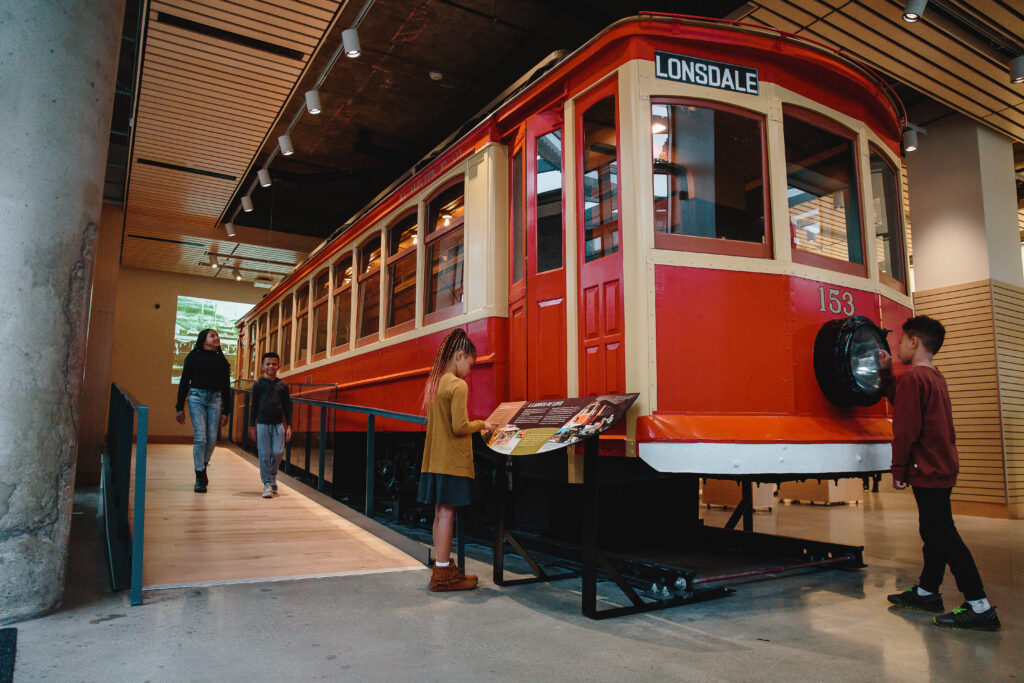 Before Sensory Friendly Sundays was introduced, MONOVA collaborated with the Canucks Autism Network. The museum staff were led through a training program that strategized different ways to include and support individuals and families on the autism spectrum. "We are invested in this as an organization," explains Kelsey Ranshaw, Museum Programs & Actor Interpreter at MONOVA. "The training was valuable in understanding just how much customer service, kindness and listening overlap into caring for our neurodiverse community." Making museums and cultural attractions more inclusive should be at the top of public program planners' agendas, and it's fantastic to see inclusive programming taking place across the Lower Mainland.
At The Museum of Vancouver, visitors can take part in World Autism Acceptance Day at MOV on April 2, 2023, where similar low-sensory adaptations will be made to their galleries. Sensory support kits will also be made available for visitors. Science World currently puts on Sensory Friendly Mornings, where their exhibits and galleries are open for two hours before opening to the public (8:00 am-10:00 am). They too, provide many adjustments and resources for individuals with neurodiverse or accessibility needs.
What might individuals take away after they attend events like Sensory Friendly Sundays at MONOVA? "A sense of enjoyment and feeling of being welcomed and cared for," says Ranshaw. Since MONOVA is open to all on Sundays, there is a learning opportunity for neurotypical individuals who attend. Taking the time to see how small changes can make a difference may spark inclusivity in other areas of life outside museum walls.
Sensory Friendly Sundays take place on April 2, May 7, and June 4, from 10:00 am – 5:00 pm and will return again in the Fall.
Everyone is welcome, and there is no need to book tickets in advance.
For more information about MONOV and their programs, you can visit monova.ca

Museum of North Vancouver: From the Lonsdale Quay Seabus station, it's a 3 minute walk up to 115 West Esplanade.
To further plan your route, can use the Translink Trip Planner