Seeing as PHO orders are discouraging travel between health regions, gallery outings will likely be scaled way back. But why should that stop us from checking out new art virtually and exploring the incredible voices that call BC home? We're taking it as an opportunity to play curator for a day and champion a few of our favourite Instagram accounts. If you've hit a creative block while being stuck inside, then a peruse through these artist accounts will knock you back into living colour.
@thesneakyartist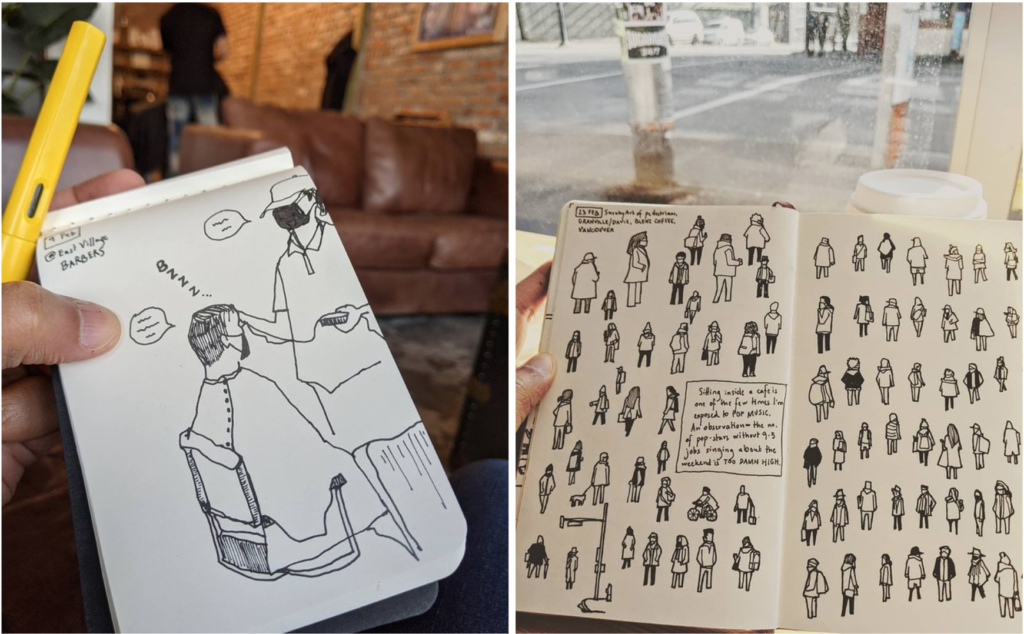 Any time you're out minding your business, you could very well be the subject of Nishant Jain, The Sneaky Artist. Jain captures candid moments of Vancouverites taking transit, getting a haircut, or just feeding the birds. Each sketch lets you peer into someone's day without the mask of posing or filters. It's a refreshing look into who we are as a city, in a time when connection with strangers is a rarity.
@chrystalsparrow

You may have seen her face adorning transit stations downtown, or her work on the Female Welcoming Housepost outside the Vancouver School Board office on 10th and Burrard- Chrystal Sparrow, is a Coast Salish carver and artist whose work spans many mediums. Her account gives inspiring insights into the artistic process, whether she's crafting jewelry, using watercolours or collaborating with the Vancouver Mural Fest or Starbucks.
@kevinlanthier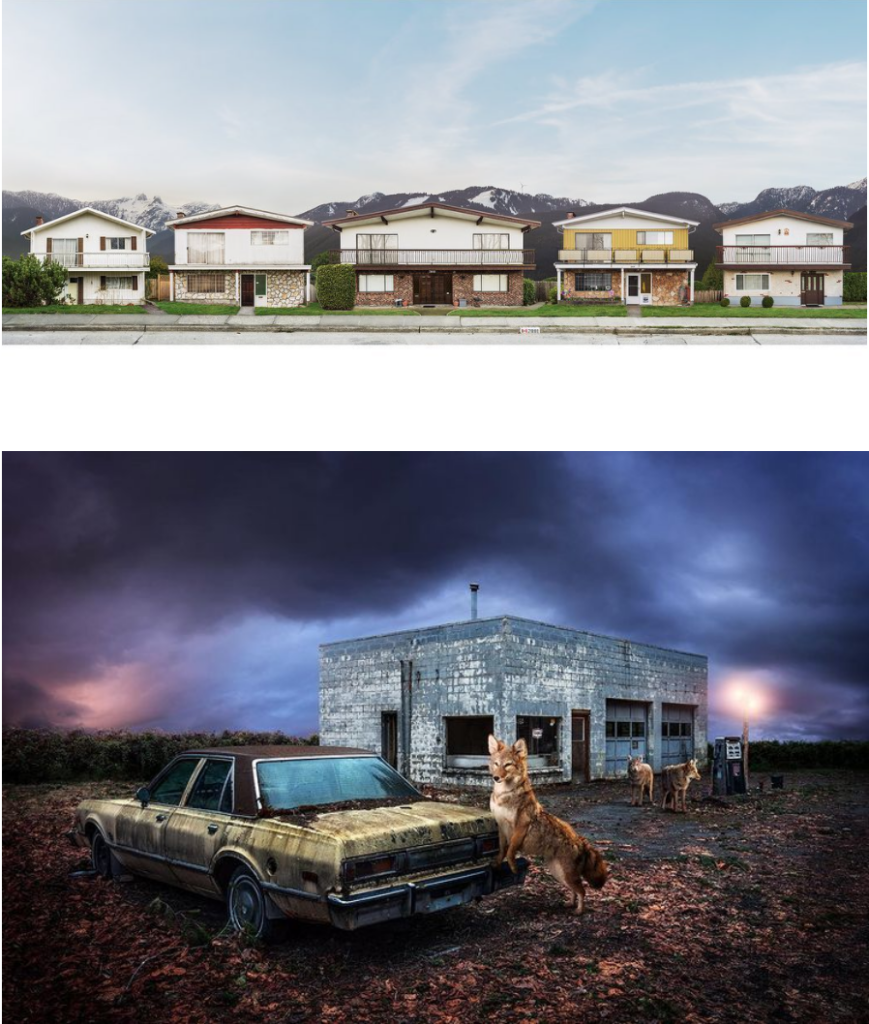 Kevin Lanthier's distinct style of composite photography has an incredible sense of texture to it. In a piece titled, Lone Coyotes, you can almost feel the coarse decay of an abandoned car as a pack of coyotes survey a decrepit gas station. Meanwhile, winter mist hangs thick in the air as a family caribou stops in a snow-covered city lot, in "Caribou Migrants".
Each shot presents a beautifully heightened reality, like a scene that you're not sure if you dreamt or not.
@lemonni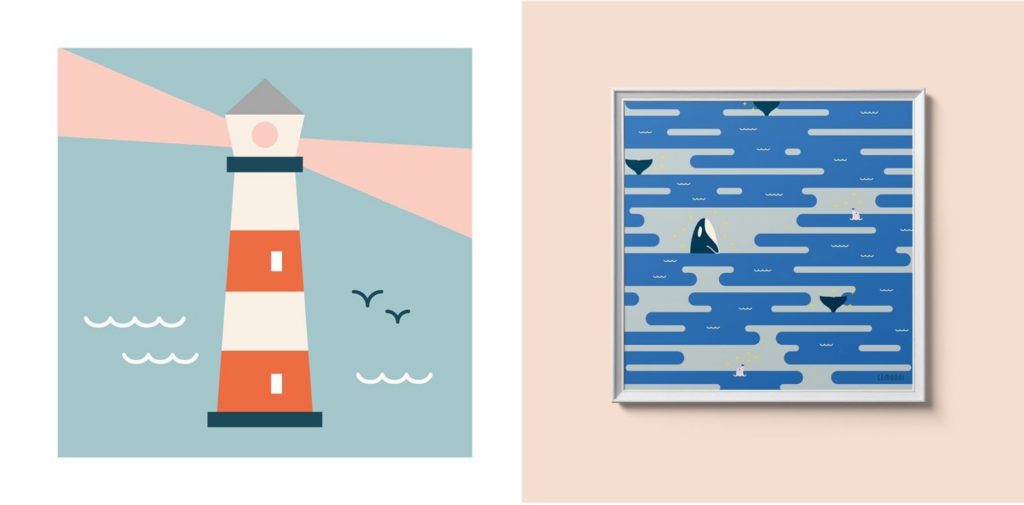 If you insist on the aesthetics of your stationery and home decor to be exactly like so, then Lemonni will scratch your design itch. Otherwise known as Annie Chen, the Lemonni showcases her commitment to clean, colourful prints that everyone can appreciate (not just aesthetic snobs). For further browsing, her online shop is choc-full of gorgeous wares from rugs to greetings cards, perfect gifts for someone special (or yourself).
@vancouverneon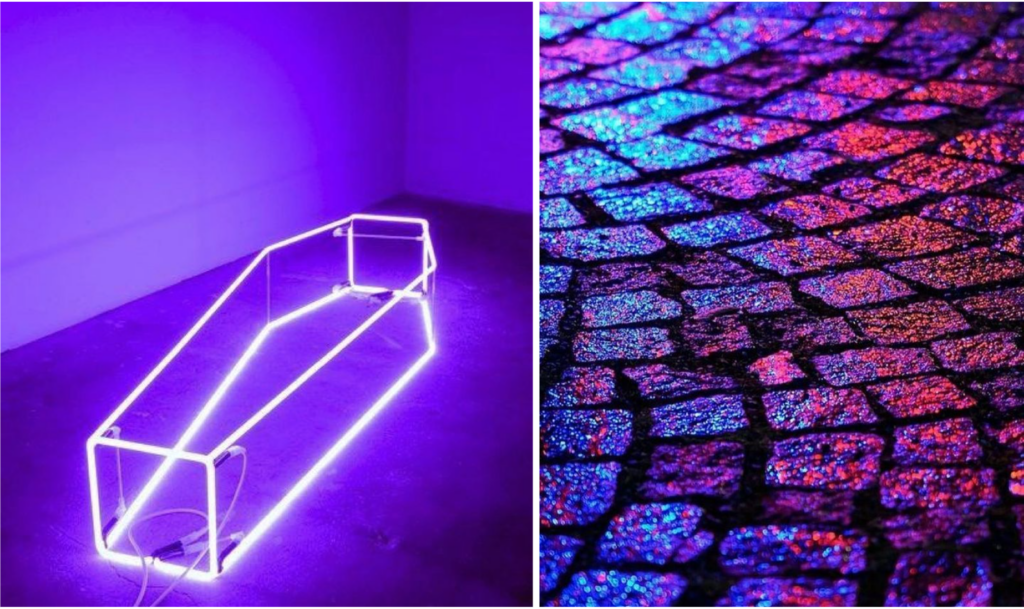 Full disclosure: we have no idea who runs this account, there are only 12 posts, and it hasn't been updated in two years, but, we still love it. It's actually somehow perfect that an account about the dim glow of neon washing over Vancouver streets is now seemingly abandoned. It adds to the minimalist scope of the account- the feeling of being alone in a city at 2 am, with the only sound of buzzing lights around you.
@kjscottart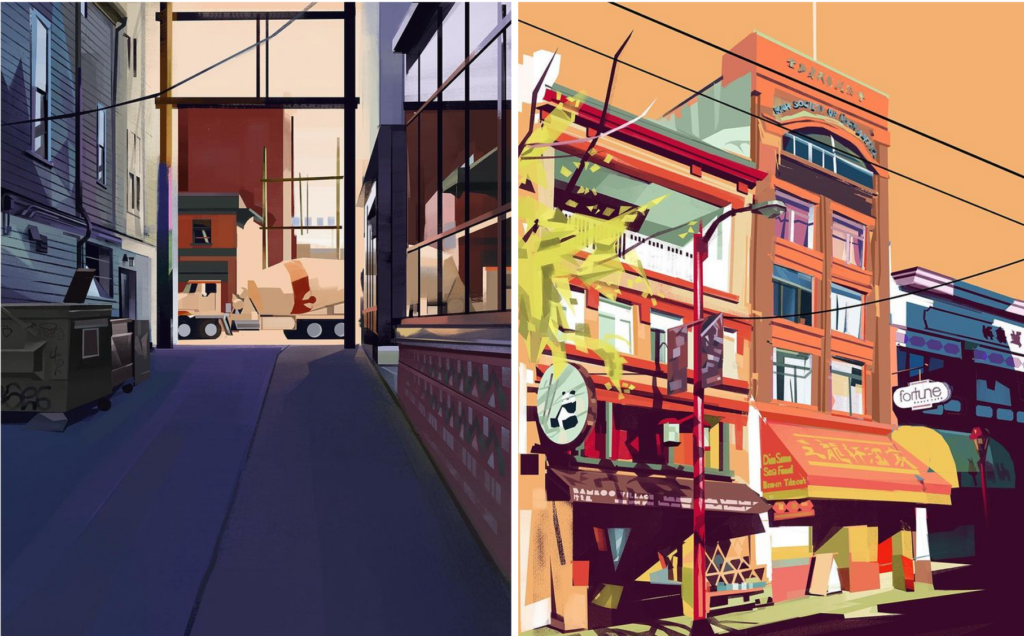 Kyle Scott's visual style is hard to describe. It's a bit like if the world was covered in cell-shaded stained glass. In case you can't picture it, we mean that it's gorgeous. Each angle of every surface that Scott creates has a rich colour that pulls you into the frame. You'll gain a new appreciation for the beauty of a Vancouver back alley, or a tagged moving truck parked in the dead of night.
@rebecca_dart_art
instagram.com/rebecca_dart_art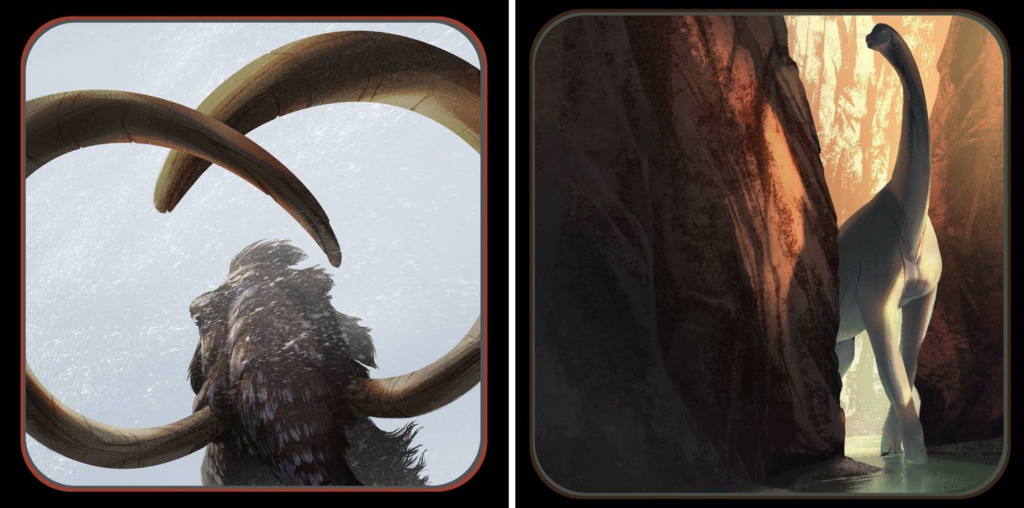 No, dinosaurs are not a phase. Upon first seeing the art of Rebecca Dart at VanCAF 2019, we were immediately under her spell. There's something so fantastic about seeing what you thought was an old subject communicated in a new way. Every piece is a study in shadow, movement, and scale that is a marvel to behold. It takes a true artist to give you not only the beauty of their creation but also a new perspective on how you feel about it. In less flowery terms, dinosaurs rule!
Just a handful of the YVR accounts that keep our inspiration warm. If you've got any go-to IG pages that you look up to, let us know in the comments! We'll likely revisit this article and add more of our faves. Until then!