By Madison Smart
From November 3rd to 5th, 2022, The Queen Elizabeth Theatre in Vancouver will welcome the start of Ballet BC's 2022/2023 season.
OVERTURE/S is a program of three highly acclaimed pieces that are choreographically diverse and thought-provoking. Nothing beats the sensation of gathering to watch a live performance, and this year, the company has some compelling work lined up. Audiences will have the opportunity to watch a North American premiere, a world premiere, and a returning best-loved piece from Ballet BC's touring repertoire.
Ballet BC is a "creation-based contemporary ballet company" internationally renowned for its collaborative nature and dedication to contemporary dance education in Canada. The dancers of Ballet BC are dynamic, thoughtful, and bold, and have trained under the directorship of the renowned Medhi Walerski since July 2020. As a part of OVERTURE/S, theatre-goers will be treated to Walerski's first new creation as Ballet BC's Artistic Director, which is also a North American premiere – Silent Tides is a duet that explores intimacy and the space that relationships between ourselves and others can hold. Long-time company member Emily Chessa, one of the dancers who will be performing the premiering duet, recognizes the profundity of emotion in its creation process. "Having the opportunity to learn Silent Tides has brought so much depth and understanding about myself and how human connection is so special," Chessa explains. "The intricacies that can happen between two people interacting seems to highlight the simplicity in it all, and that's what makes it so raw and beautiful to watch, as well as perform."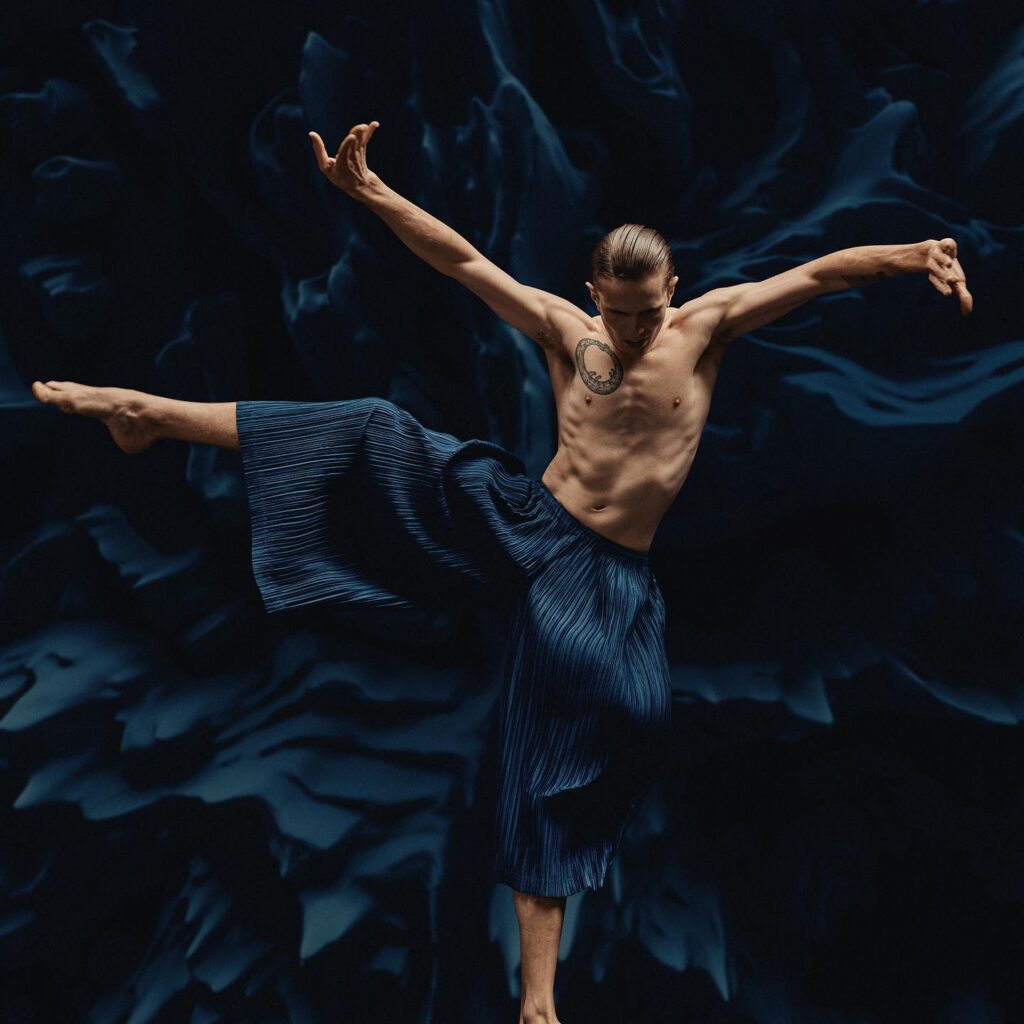 OVERTURE/S also features the world premiere of a new creation by Dutch siblings and creative duo, Imre van Opstal & Marne van Opstal. The international choreographers have both had impressive careers as dancers with NDT 1 & 2 and Batsheva Dance Company – prestigious companies that many dancers dream to be a part of. This is the first time the pair has created a piece for Ballet BC. The van Ostal's work frequently centers around the human condition and their reflections on society – investigating the mind and body's restrictions and possibilities through synergetic choreography. A highlight of the piece will be the guest appearance of Chloé Albaret, also a former NDT 1 dancer, who just recently started her career as a freelancer this year.
Last but not least, OVERTURE/S will close with the iconic and vivacious piece, Bedroom Folk, by Israeli collaborators Sharon Eyal and Gai Behar. The piece generates a stimulating ambiance, from its distinct music and vivid lighting to its harmonious movement. I have had the pleasure of seeing this piece performed live multiple times, and I get invigorated and deeply drawn into Eyal and Behar's world each time.
This is just the beginning of another inspiring calendar from the company.
After OVERTURE/S, in December, BBC will be presenting the holiday staple, Tchaikovsky's Nutcracker. In collaboration with Canada's Royal Winnipeg Ballet, this performance promises to be a distinctly Canadian retelling of the fantastical story. In spring 2023, March brings HORIZON/S, featuring world premieres by Vancouver-based Shay Kuebler and Czech choreographer Jiří Pokorny. Each artist will share brand new works exploring dichotomies within the human body and mind, followed by Israel's Adi Salant—former Co-Artistic Director of the Batsheva Dance Company—returning to share the powerfully elegant WHICH/ONE.
Finally, in May, the 2022/23 season closes with WAVE/S. Featuring two new creations from two of today's leading visionaries in contemporary dance, Tel Aviv-based Roy Assaf and Sweden's Johan Inger. Each piece will showcase the creatively distinctive minds of the choreographers, drawing the audience into what will surely be intricate and beautiful environments.
Keep each performance in your calendar, and be a part of one of Western Canada's most innovative dance companies!
OVERTURE/S runs from Thursday, November 3 – Saturday, November 5, 2022 at 8:00pm.
Nutcracker runs from Friday December 9 at 7:30pm, Saturday, December 10 at 1:00pm and 6:30pm, and Sunday, December 11, 2023 at 1:00pm and 6:30pm.
HORIZON/S runs from Thursday, March 16 – Saturday, March 18, 2023 at 8:00pm.
WAVE/S runs from Thursday, May 11 – Saturday, May 13, 2023 at 8:00pm.


Tickets can be purchased via Ballet BC's website here.
*All photos by Marcus Eriksson + Ballet BC

Queen Elizabeth Theatre: Take the Canada Line train to Vancouver City Centre, and walk East down Georgia St.
630 Hamilton Street