If you're searching for a glimpse into Vancouver as it once was, then look no further than the work of Fred Herzog. You've likely seen some of his shots before, clear and vibrant images capturing a city that seems vaguely familiar. As much as his work reveals about day-to-day life in an urban landscape, it also speaks volumes about Herzog's quest to show genuine human moments.

The German-born photographer immigrated to Canada in 1952 and extensively documented every city he visited. While he first explored Montreal and Toronto, he eventually settled in Vancouver in 1953, having remembered seeing photos of it as a boy. His photography of each locale gives candid insights into a city's inhabitants: people waiting in line, getting haircuts, or just going about their business. There's a distinct sense of place and personality in each moment.
Though he worked at St. Paul's Hospital as a medical photographer and eventually at UBC as the head of photography with the Department of Biomedical Communications, his passion for street photography sustained him creatively throughout his career. During his many years of shooting on the street, Herzog produced over a hundred thousand images. From travels abroad in Malaysia and Mexico, to cataloging Vancouver's Chinatown and Downtown Eastside, Herzog maintained a constant fascination with public spaces.
"Street photography is to show the realism of the street…You know we have reality shows? They're about everything except reality; I want the real thing.", Herzog said in 2018.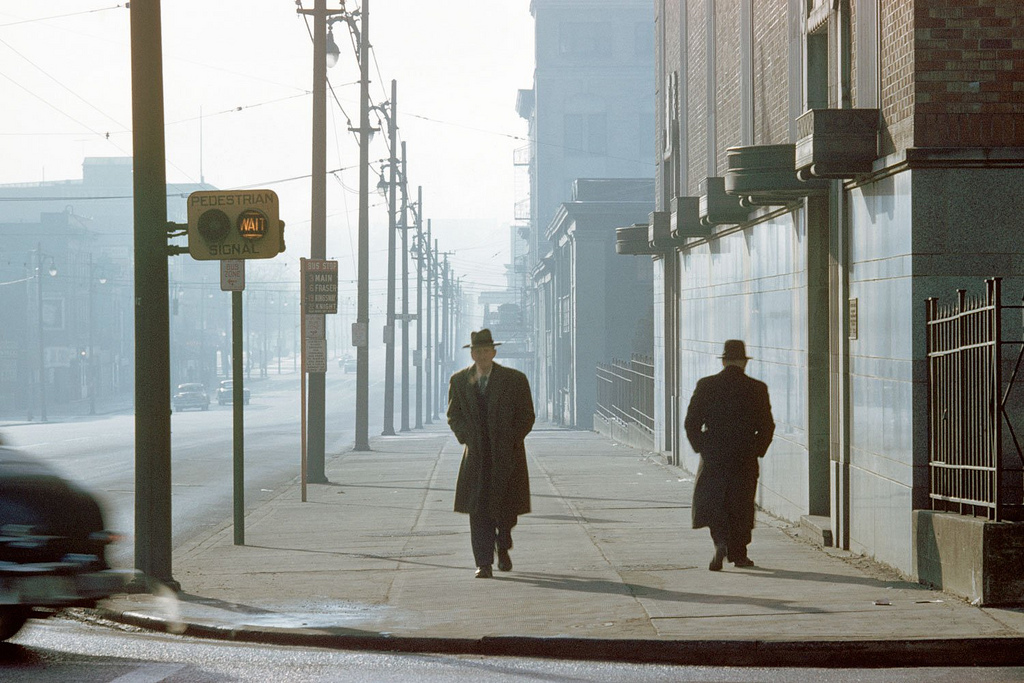 This commitment to capturing places, warts and all, shows the honesty of his work and his dedication to gaining an intimate knowledge of each neighbourhood. He shot almost every day of his adult life, often going through two rolls of film a week. Sticking to set paths, Herzog got to know the details and daily routines of each street corner of Vancouver. In a shot of a man going to work early in the morning through the misty sunlight, you can almost feel the crisp air rolling in off the ocean in the wee hours.
Gaining widespread notoriety only in his later years, Herzog wasn't considered a serious photographer when most of his work was shot, possibly due to his shooting with colour Kodachrome film which went against the trends of the time. Many photographers in the 1950s and 60s considered colour shots to be garish and reminiscent of cheap advertising- much lower brow than the artistry of black and white.
By forgoing what was popular, Herzog's work endures and maintains an audience 60 years later. Each shot is teeming with life and vibrancy that couldn't exist in black and white. Coke signs blare through the smoke of the street, while the rich patterns of ladies' dresses pop against the rugged concrete. You can see the subtle influence of these details in things like the Vancouver Hope in Shadows calendars that document life in the Downtown Eastside, as well as in the work of countless artists like Kaye Kang, who use his pieces as a means to practice drawing life's candid moments.
With his colourful flourishes and unassuming subjects, Herzog's shots transcend beyond the realm of nostalgia. There's a relatability in all of his photographs, whether it's in waiting for an order to arrive at a restaurant, or surveying new products in a shop window. We're able to see these human moments that we've all experienced despite being separated by time.
Looking around Vancouver now, it's fascinating to see how different things are, while others are still unmistakably familiar. Herzog himself was struck by this when looking at his own work.
"For me, the miracle of photography is that we have a time tunnel, to a scene 40 years ago, which would be completely forgotten, it lasted one second, and it would be completely unknown and forgotten, but here we have it. "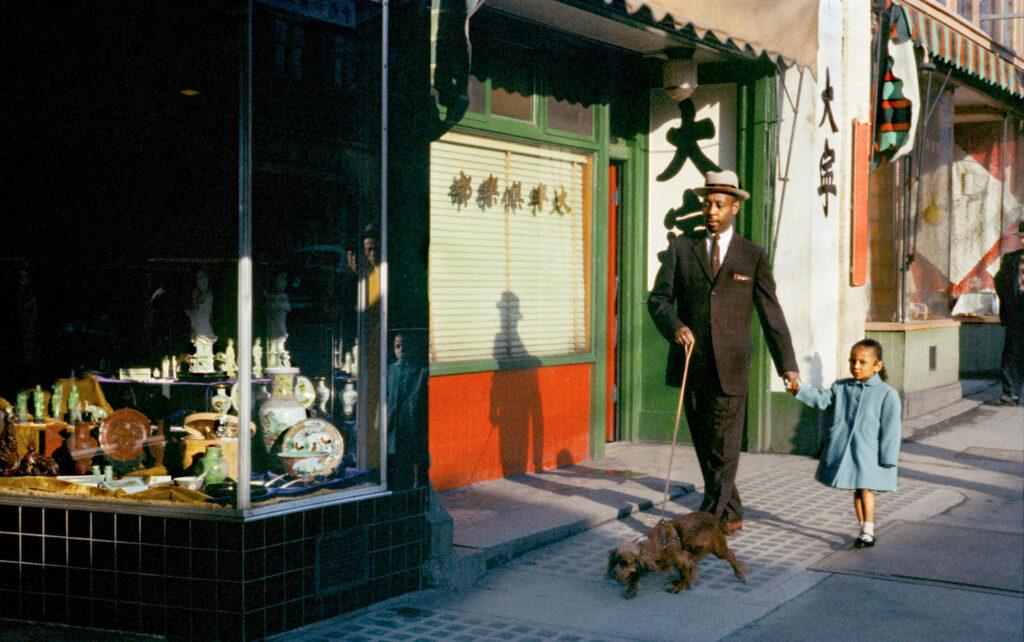 To see more work by Fred Herzog, visit The Equinox Gallery in Vancouver who manages his estate.
Equinox Gallery
3642 Commercial Street
Vancouver BC V5N 4G2
Open Tues – Sat
10am – 5pm